The upsides of weather-resistant storage containers
Seattle residents have a clear understanding of just how damage bad weather can have on items, especially for more fragile and valuable property. And they are safe enough when kept in your home, but what about when you use self-storage? After all, not all self-storage containers or units are as resistant or protective as they can be. That is why many people tend to not risk the safety of their belongings by opting for a more reliable solution in the matter of weather-resistant storage containers. Today, we discuss the benefits of such Bellevue self-storage containers and how they offer the extra layer of protection you want for your belongings.
5 upsides of weather-resistant storage containers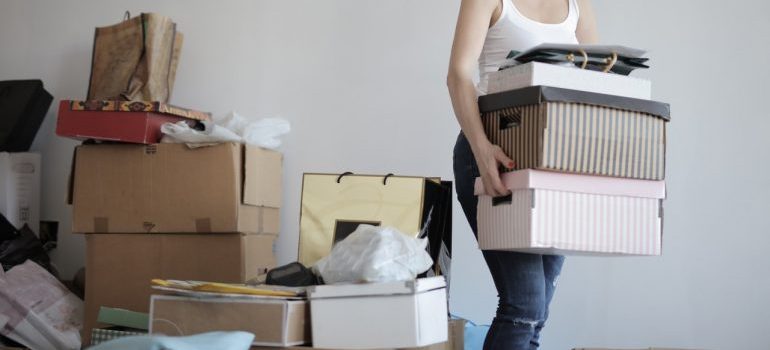 Whether you are looking to store away sports equipment, pieces of furniture, electronics, power tools, etc. – you will want them protected. Why risk the condition of those belongings to the effects of exposure to moisture, rain, snow, wind, or other weather conditions. With an additional layer of protection, storage containers can have the necessary protection from all such conditions.
Of course, in case you store some valuable items, make sure you do this properly. They need good protection in order to remain in perfect condition. By renting this kind of storage, you will have a chance to declutter your home. You will get to put inside all of the items that usually stand on the way until you decide what to do with them.
#1: Additional security & protection
Since this kind of storage unit is closed and can be locked, you will have nothing to worry about. Temporary storage Seattle is always at your disposal. Their storage units are made from high-quality materials which increases their security and protects your belongings. They are impenetrable and you will not have to worry about whether someone will steal something or not. All of your items will remain in the same condition in which you have left them.
#2: Added versatility
Another benefit of weather-resistant storage containers is that they are versatile. Especially when portable containers are in question. They have a great number of purposes which means that they can be put anywhere. Either if you need such a container for your office or for your home, it will be up to you. Also, you will have a chance to choose the size of the container. If it happens that you are not so sure about this, feel free to get in touch with our Newcastle self-storage facility. They are going to give you some pieces of advice and will be there to help you in every way possible. Once you choose your storage unit, you can be sure that it is going to be where you want it to be in a short span of time.
#3: A cost-effective self-storage solution
Renting a storage container is quite a cost-effective solution. You will get to rent a large container and this is not going to cost you much. Of course, it all depends on how large a container you are going to rent and for how long, but overall, the ratio between these two and the costs is great. Feel free to give it a shot- you will be more than satisfied with the result.
#4: Tailored sizes of containers
One more upside of weather-resistant storage containers is the fact that you can choose how large a unit to rent. First of all, you should think about what items you are going to store. You can even make a list of them if there is a great number. After that, think about how much space they are going to need. When you make calculations, it is advisable to rent a bit bigger unit than what the calculations say. The reason for this is simple- it is possible that you are going to put inside some other things that you have forgotten or find new ones. The price is not going to be much bigger and you will get more space.
#5: They make the moving process simpler
If you are relocating, you should know that a complex process is ahead of you. In order to make it less complex and to avoid stressing yourself, it is a good idea to rent a storage unit. You will get to store some of the items you are going to transport to your new home. In this way, you will probably speed up your relocation process. This means that you will put inside the items you have packed and, once this part is over, your movers will only transport your storage container.
However, before you start putting items inside, think about how to organize your storage unit. This is very important in order for your items to remain in perfect condition. Should you do everything properly, you will have nothing to worry about and there will be no damage done to a single item of yours.
Order your weather-resistant self-storage containers today
The benefits we explored above speak for themselves to the advantage of this added feature for Renton self-storage containers. Choosing them over your everyday storage container or units is always a smart choice to make. Whether you are renting it for personal needs or if you need it to store office items, it's a cost-effective and low-risk manner of protecting your property. Now, the only thing left for you to do is to think about how large a unit you are going to need. Should you have any questions, get in touch with the storage company in question and they are going to help you.