10 moving mistakes that you should avoid
It does not matter whether you are relocating locally or long-distance, this is a process that is highly demanding. It takes a lot of energy and time to make sure everything runs smoothly. However, once the preparations begin, there are some mistakes that easily happen. In order for you to avoid getting into a situation of this kind, we will let you know which are the 10 moving mistakes that you should avoid.
Avoid making a moving checklist
Some people usually make lists of different sorts in their heads. In a majority of cases, they forget at least one thing from the list. Now imagine what this is like when a complex process such as relocation is in question. You get disorganized and you do not know which task you have already completed and which task is next to complete. So, avoid this from happening, and make sure you make a moving checklist.
There is no proper preparation
If it happens that you are relocating for the first time, you may underestimate the complexity of the moving process. Even the packing part is more complicated than it seems. This, as well as every other task, takes a lot of time. So, make sure you think everything through and make a good decision. In order to simplify your moving process, you can always store some items. One of the safest temporary storage Seattle offers is at your disposal.
You hire the first moving company you come across
Another common moving mistake is precisely that. Since there is a great number of movers on the market, it is hard to recognize which of them is fraudulent. The first sign should be highly low moving rates.
In addition to this, make sure you check their moving reviews and whether they are registered. If all of this seems alright, you can feel free to put your trust in them. You will know that your belongings are in great hands.
One of the moving mistakes that you should avoid is postponing packing
The packing part is probably the most time-consuming. This is something you should bear in mind from the start. Avoid postponing its completion because, otherwise, you will not get to do it on time. Take some time to think about which items you are going to give, throw away, or store. For the ones you are going to store, feel free to put in Mill Creek self storage, so you don't have to think twice.
Not getting valuation coverage
Valuation coverage is also a highly important factor in the moving process. Even though it costs extra, it pays off in case there is some damage done to your items. Of course, you should check the condition of the package that is offered to you.
Since you are paying for it, make sure that you are getting what you need. When you know that you have everything covered, you will surely sleep more peacefully.
Improper labeling of boxes
Labeling your boxes is a highly important part of your relocation. If you fail to do it, you will have a hard time finding a certain item and you may damage some sensitive items during transport. So, in order for all of your items to remain safe, label each and every box. Of course, there is something you can do to make this part much simpler. Rent Woodinville self storage and store some of your boxes there.
People tend to forget to pack an essentials box
Even if you are relocating locally, it is highly advisable that you pack an essentials box. It may seem like this is not necessary, but when you find yourself in a new home, you will realize that it is. So, avoid stressing yourself because you are unable to find a certain item and you have to open a great number of boxes. Get one box or a bag and pack everything you are going to need for a day or two until you unpack all of the items.
You fail to change your address
Your family and friends are the first that should know about this change. However, they are not the only ones. It is highly important that you change your address and notify your bank, healthcare providers, different service providers, etc.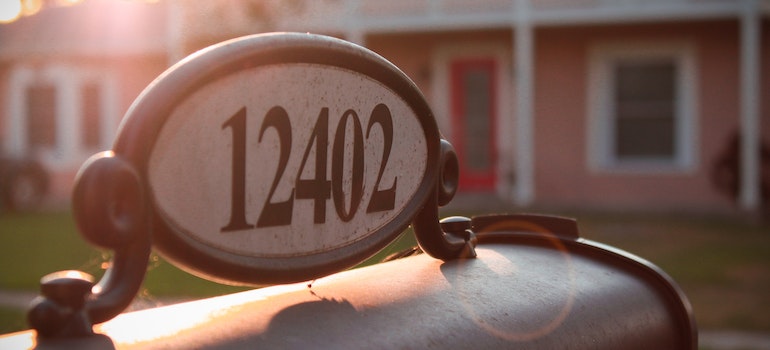 Otherwise, your bills will get into the wrong hands and you will have a problem. So, make sure you complete this part on time and there will be nothing to worry about.
Not connecting new house utilities
The worst thing that can probably happen on your moving day is not having running water or electricity in your new home. So, in order to avoid this from happening, make sure you take care of it on time. Add this to your moving checklist and you will not have a problem later. If possible, check with professionals to help you with Internet access and cable TV.
Bringing everything with you
What you should definitely avoid is packing everything and bringing each box with you. The moving process will cost more and you will have much more work to do. Instead, make it easier for yourself and store some of the items. One of the safest short term storage Seattle offers is available to you. Your items are going to be more than safe there.
Now that you know which are the 10 moving mistakes that you should avoid, do your best to make it easier for yourself. Your relocation can be a positive and exciting process – just make sure you simplify it as much as possible. As a matter of fact, you will be in a situation to enjoy it.