Newcastle Self Storage
Washington or Idaho – PortaBox Storage presents you with the premium Newcastle self storage alternative for all your needs!
Benefits of PortaBox
When you need Seattle temporary storage, Lynnwood WA storage units, Newcastle self storage or
Boise storage solutions – PortaBox delivers!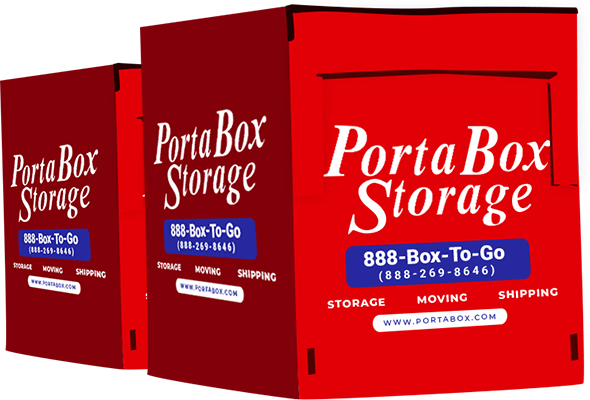 Time-Saving and Cost-Efficient
One-Time Loading & Unloading
Easy & Quick Access to Items
DIY Storage on Your Schedule
Organized Pickup and Delivery
State-Wide Area Coverage
No Minimum Weight Requirements
How PortaBox Works?
Order the necessary number of PortaBoxes.
Take your time to pack everything.
Arrange pick-up and storage destination.
Enjoy your temporary storage.
When planning a relocation, home remodeling, or decluttering your garage/basement, renting storage is a logical plan of action. Such storage needs are often temporary and this makes packing your belongings, loading them into a car or rental truck, transporting them across town to a self-storage facility, and unloading and staging them in a unit very inefficient. Instead, you will be far better served by calling PortaBox Storage Newcastle. We offer an effective, on-demand storage solution that allows you to focus on your project at hand without unnecessary belongings getting in the way. Our Newcastle self storage facility offers the preferred solutions when it comes to storage in this area. Contact us today, create a storage plan with one of our friendly staff, and schedule the delivery of your preferred number of PortaBoxes!
PortaBox Storage offers secure and reliable Newcastle self storage options
When it comes to storage, one of the most important considerations is ensuring your belongings are secure and accessible. Our well-constructed, easy-to-access PortaBox containers are transported by our professional drivers. Our team then stores them at our well-maintained and secure warehouse. So, you can be certain that we have your best interest at heart. The process begins with us delivering one or more containers to your residence or office. From there, you simply pack your belongings and load the container(s) at your convenience.
Once you have made sure you packed and loaded everything into the container(s), call us. And we will schedule a convenient time for our professional driver to pick them up. We will transport your portable storage unit(s) to our secure warehouse in Newcastle in short order. With decades of experience and thousands of satisfied customers, we can confidently say we really are among the best Newcastle self storage companies. Contact us and order your portable storage containers today!
Why should you choose us?
Our team at PortaBox is committed to meeting or exceeding the expectations of our customers. After all, we have done so for decades. We recognize that there are many self storage providers in and around Newcastle. However, local residents and companies who have used our services will undoubtedly tell you we are the best storage company you can get.
PortaBox offers some of the most efficient, cost-effective, secure, and convenient self storage solutions available. With this in mind, we encourage you to call us now and use some of the best self storage services in the market. Rest assured that the scheduling process will be simple – we are going to take care of all the details!
There are many reasons for you to choose us:
Our employees are well-trained,

professional, and easy to work

with.

Team up with the

most affordable company

for portable, on-demand storage in Washington.

Our Newcastle self storage containers are

convenient to use and secure.

Rely on our

amazing customer support

that will be there for you when needed.

No matter the size of your business, our

commercial storage Washington

trusts can accommodate it!

PortaBox Storage is well-established, with

25+ years of experience.

We are

able to move or ship just about anything

you might need us to.

You will receive only

quality packing materials from our side.
Our team is 100% committed to customer service and providing the best self storage solutions for your specific needs. Customers regularly tell us how pleased they are with our staff and the services offered by PortaBox. So, why delay? 
Like so many others, you too will find the process of using PortaBox simple and cost effective. Together, we can customize a successful plan for your project. And we can deliver the requested self storage PortaBoxes to your residence/business more quickly and with less hassle than you might think.
We will take care of your business storage needs with minimal disruption
We recognize that minimizing disruption and controlling costs are critical priorities when we service the storage needs of our commercial customers. Whether your company project at hand involves using portable self storage for equipment and supplies, trade show exhibits, or excess inventory, you can trust our experience and expertise to get your project completed while keeping business interruptions to a minimum.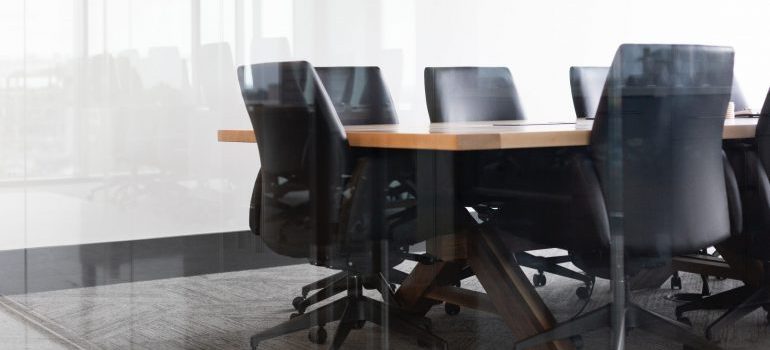 Furthermore, we take great pride in helping you secure high-quality and efficient moving and shipping services for your company – all without hustle as well. Let our well-trained, professional staff seamlessly handle the logistics of your storage, shipping, or moving project. That way, you and your company leadership can focus on critical operational matters and business continuity.
Beyond storage: We excel at moving and shipping as well
Businesses count on us for their moving and shipping needs in Newcastle and the surrounding areas. We have worked hard to earn and maintain our reputation as some of the best moving and shipping service providers in Newcastle. If you are planning to move or require professional shipping services, give us a call. We are going to work with you to design a customized plan for moving or shipping your belongings quickly and with care.
Why take chances with your moving or shipping project? Rely on our wide range of solutions beyond just traditional moving and shipping services. Simply contact our Newcastle team and join the thousands of customers like you that appreciate our professionalism, competitive pricing, and commitment to achieving your satisfaction.
We are here to assist you with all storage-related needs
Our approach is holistic. Taking care of your belongings is just one aspect of our services. Assisting you through the planning and preparation process is where we really shine as well. If you require proper, top-quality packing materials Newcastle has to offer, we have you covered. From moving boxes of all shapes and sizes to packing supplies and custom crates, you can count on receiving only premium quality materials that ensure your belongings are kept safe and secure.
Save time and money – get the best Newcastle self storage solution!
We recognize the importance of the peace of mind created for customers when they have confidence their belongings are safe and secure. Our top priority is ensuring you receive the best moving and storage experience available in Newcastle, no matter whether your project is large or small.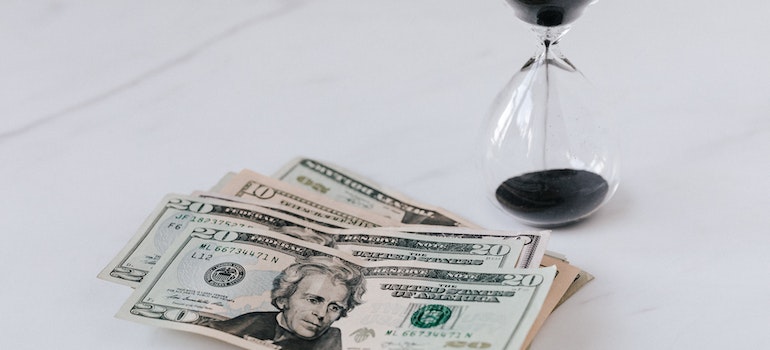 You deserve to enjoy the highest levels of convenience and cost-effectiveness you get with PortaBox Storage. Regardless of the type of storage your project requires, we have time-saving solutions that will enable you to enjoy what Newcastle offers. And while you do that, we will take care of the logistics.
What to expect from relocation to Newcastle?
You are going to have a lot of fun with your loved ones
One of the pros of relocating to Newcastle is that you are going to have a chance to have your days fulfilled with maximum energy. There are many nearby parks and recreational facilities where you can spend your spare time. The fact that Seattle is nearby gives you more opportunities for spending some quality time with your family. It also allows you to choose from one of our storage locations conveniently spread across the area.
If you do not have a car, this will not be a problem
Another great thing about Newcastle is that you can finish your errands on foot or by using public transport. Since the average commute time is 33 minutes, there will be nothing to worry about. You will be in a position to save your time and reach your destinations with no great effort. Also, if you like to walk, you will have a chance to enjoy the beautiful nature.
There are many job opportunities
You will be happy to hear that the unemployment rate in Newcastle is slightly below the national average. It has been noted that, in the previous years, there was a slight job increase. This means that the average income is around $59,000 a year. Even though the costs of living and housing costs are high, you are going to be able to cover this and have a nice life.
If you are looking for a white-collar job, this is the place to find it
An interesting piece of information is that as many as 92% of the employed population have white-collar jobs. To be more precise, these are the areas where a majority of people are employed:
Management;
Scientific and technical services;
Finance and insurance;
Retail trade.
In case you relocate to a new home, do not worry about the relocation costs or your belongings. Ask for a free cost estimate in advance and plan your budget accordingly. And rest assured your items are going to be safe in Newcastle self storage and you can pick them up whenever you want.
Let a highly professional company provide you with premium self storage services in Newcastle, WA
Now that you know that renting self storage can be the perfect solution for your needs, wait no more. The good thing is that you can use this service for many purposes and enjoy a great number of benefits. No matter how long you need your belongings to remain in storage, one thing is certain – they are going to be safe. Let us be there for you and help you in every way we can. Choosing the best Newcastle self storage is easy, just call us at PortaBox Storage. Let us take care of all of your belongings right away. Avoid stressing yourself unnecessarily – you will know that your belongings will be properly taken care of.