Bainbridge Island Self Storage
PortaBox Storage presents you with the premium Bainbridge Island self storage alternative for all your needs!
Benefits of PortaBox
When you need Seattle temporary storage, Lynnwood WA storage units, Newcastle self storage or
Boise storage solutions – PortaBox delivers!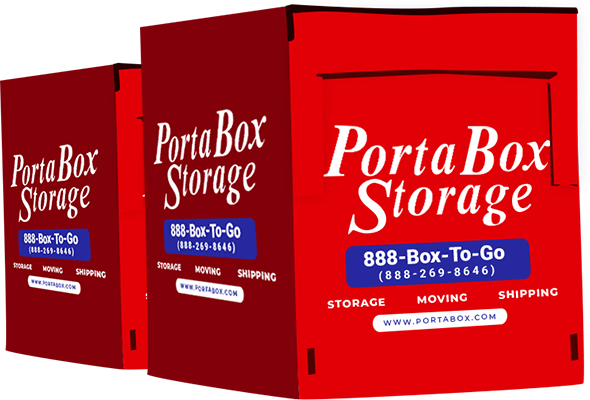 Time-Saving and Cost-Efficient
One-Time Loading & Unloading
Easy & Quick Access to Items
DIY Storage on Your Schedule
Organized Pickup and Delivery
State-Wide Area Coverage
No Minimum Weight Requirements
How PortaBox Works?
Order the necessary number of PortaBoxes.
Take your time to pack everything.
Arrange pick-up and storage destination.
Enjoy your temporary storage.
Renting a self storage unit at least once in your life has become practically inevitable. There are too many scenarios that can pop up, leaving you in dire need of secure Bainbridge Island self storage options. Whether you decide to downsize after your kids go away to college or you need a place for safekeeping your belongings while on summer break – a portable self storage container can always come in handy. At PortaBox Storage, we are aware of all the different needs our clients have. The weather-resistant containers that our company offers come at a cost-effective rate and with very flexible rental conditions. Give us a call today if you want to learn more about our PortaBoxes or place your order during that initial phone call.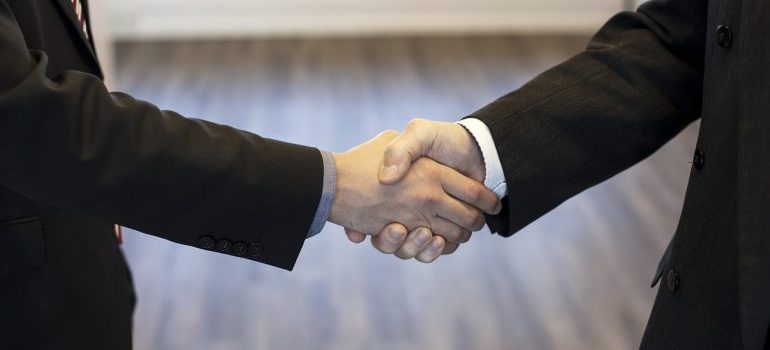 Long-term and short-term Bainbridge Island self storage at competitive rates
At PortaBox Storage, we have recognized the problem many people face when looking for short-term storage solutions. Sometimes there isn't a suitable offer for people who are in need of temporary storage solutions. Since one of our main goals is to cater to all of your needs and ensure you don't overpay for storage services, we have created many different storage packages. We offer yearly, as well as 6-month, 3-month, and month-to-month storage plans to all the people who come in contact with us.
As a company that is proud of its flexibility, we always provide the option of adjusting your plan to suit your changing needs. Our PortaBox services and your chosen storage plan can be tailored down the line – without a compensation fee. It's commodities such as this one that have made us into one of the most trusted storage providers in the State of Washington.
Count on PortaBox Storage to deliver different types of storage services
For more than 25 years, the residents of Bainbridge Island have been relying on PortaBox Storage and our versatile offer of premium services. Today, our services are a synonym for trust, loyalty, and high-quality. Count on one of the most-favorite storage companies and expect us to:
Deliver your order on-time and without any delays.
Provide you with high-quality packing materials as PortaBox Storage is also one of the top providers of packing materials in Seattle.
Deliver your PortaBoxes to any location through our moving and shipping services.
Always have your best interest in mind and put the safeguarding of your valuables as our top priority.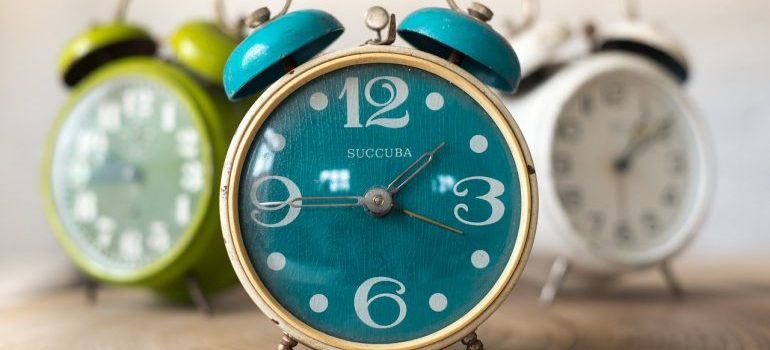 While storage services have become somewhat of a necessity nowadays, people are still hesitant to put their most precious belongings in a unit. We understand the problem, which is why we have made our PortaBoxes extra secure and resistant. With weather-resistant vinyl covers, double reinforced doors with a sturdy piano hinge, and a heavy-duty lever action locking system, we have taken every measure of precaution. No matter the season and your location, our Bainbridge Island units will keep your items in top shape.
The easy PortaBox Storage process from start to finish
One of the main reasons why we continue being the leaders in the self storage industry is due to the fact that we have easy-to-use services. Just take a look at the process of renting our Bainbridge Island storage process – it's as easy as ABC.
Start by giving us a call and giving us some details about your needs. You can then order the number of PortaBoxes you need and schedule their delivery.
Wait for our team to deliver your PortaBoxes at the agreed time and at the location you provided. We will place them at a position that's most convenient for you.
Our team will then leave your property and allow you to pack on your own time. Because all of our PortaBoxes are at a ground level, you won't need any special equipment for loading your belongings.
Once all of your items are neatly placed inside the boxes, give us a call and schedule the pick-up date. We will pick up the boxes and transport them to our safe self storage Seattle facility.
PortaBox Storage has secure storage facilities in Seattle, Newcastle, and Lynnwood. All of our warehouses have no unguarded entry points, which means that only our employees will have access to the PortaBoxes. But in case you feel the need to visit your belongings at any time, just give us a 24-hour notice. Our professionals will work on staging your visit, which is when you can feel free to ask us any questions.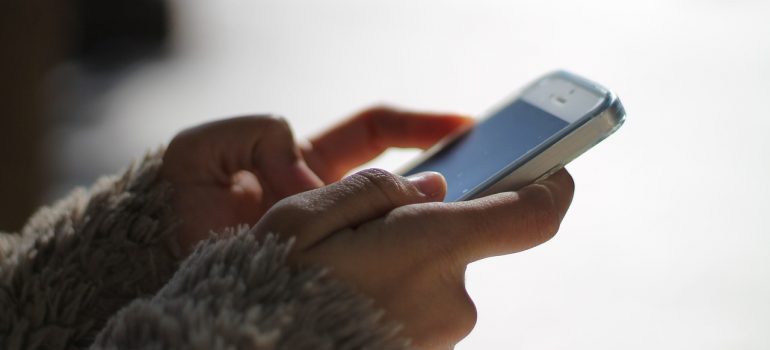 Use our Bainbridge Island self storage for residential and commercial purposes
It's not so rare to see top storage providers who focus their efforts on storing residential items only. At PortaBox Storage, we offer both residential and business storage solutions. Since 1993, we have had the opportunity to store every item you can think of. From fine china to office furniture and files, our company has successfully kept thousands of items safe and sound.
Our Bainbridge Island storage solutions don't come with a minimum weight limit. Considering the fact that the maximum weight limit is 2000 pounds, you have a lot of room for improvisation and flexibility. It goes without saying that you don't need to use up every last available inch of our units – you also have the option of keeping them on your property and adding/retrieving items according to your needs. We are always here to respect your wishes and make sure you get the best of what Bainbridge Island offers.
Give us a call and order your Bainbridge Island self storage boxes today!
It doesn't matter whether you are looking for long-term or short-term storage solutions; packing supplies or moving and shipping services; residential or commercial Bainbridge Island self storage solutions – PortaBox Storage is here to exceed all of your expectations. Contact us today and order the precise number of PortaBoxes you need. We will gladly plan your storage project together and help you turn it into a complete success.