Mill Creek Self Storage
PortaBox Storage presents you with the premium Mill Creek self storage alternative for all your needs!
Benefits of PortaBox
When you need Seattle temporary storage, Lynnwood WA storage units, Newcastle self storage or
Boise storage solutions – PortaBox delivers!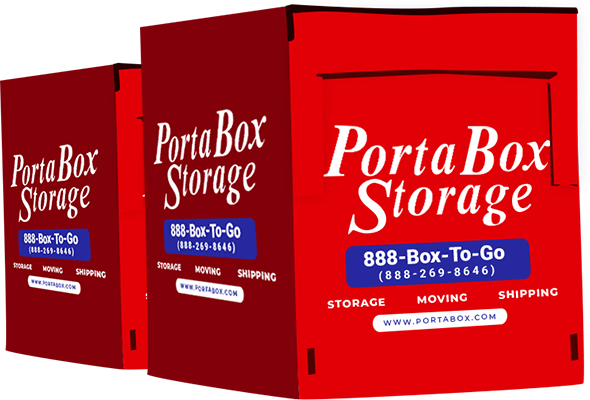 Time-Saving and Cost-Efficient
One-Time Loading & Unloading
Easy & Quick Access to Items
DIY Storage on Your Schedule
Organized Pickup and Delivery
State-Wide Area Coverage
No Minimum Weight Requirements
How PortaBox Works?
Order the necessary number of PortaBoxes.
Take your time to pack everything.
Arrange pick-up and storage destination.
Enjoy your temporary storage.
At one point in life, everyone finds themselves in need of additional space – and for most people, that need leads straight to self storage rental. Whether that moment comes when you are moving, remodeling, or decluttering – the reasons will vary greatly. While life might be unpredictable, there's one thing you can rely upon with utmost confidence – PortaBox Storage. The Mill Creek self storage portable storage solutions we offer are designed to reflect and accommodate the various needs of our customers. We have ensured we have all types of assistance options available so that you can store your items without having to worry about their safety. Give us a call, order the number of PortaBoxes you need, and enjoy the simplicity and flexibility our units have to offer.
Top-rated Mill Creek self storage solutions available 6 days of the week
PortaBox storage is much more than a mere storage provider. We are also a company that abides by the old-fashioned values and thinks of them as the core of our business model. It is for that reason that we work hard on providing you with the best self storage solutions Mill Creek has to offer. During our business hours, our entire team is at your complete disposal for any questions, inquiries, and assistance you may need. Feel free to contact us:
Monday to Friday from 8 am to 6 pm
On Saturdays from 9 am to 1 pm
Our staff rests on Sundays, gathering the energy and motivation to keep doing what we do best during the workweek – providing you with cost-effective portable storage services in Mill Creek, WA.
PortaBox Storage firmly stands at the top of the portable storage industry
With storage solutions becoming a necessity for every American, the portable storage industry has witnessed exponential growth in the past. By constantly creating better and more resilient containers, PortaBox Storage has managed to stay at the top of the industry. As a company that strives to provide all of our widely dispersed customers with top-rated solutions, we cover a lot of locations in Washington and Idaho, with the main ones including:
Seattle facilities and warehouses
As a top-rated self storage provider, we are always aware of the high expectations all of our customers have when contacting us. That gives us additional motivation and desire to not only meet your expectations but exceed them. Dial 1-888-269-8646 and have a team that will consider the safety of your items as its main priority.
We show an unmatched level of concern for all of your items
At PortaBox Storage, we always knew that we wanted to build our business model around the guarantee of safety. Our primary concern is to ensure your items remain in perfect condition while in our portable Mill Creek storage. When hiring our staff, it goes without saying that we looked for the appropriate qualifications and training. But, our company also placed special importance on the will, dedication, and motivation of our employees and their desire to treat your items as our own. 
From the truck drivers that come to pick up your belongings to our warehouse personnel, you can rest assured that every individual will have a clear goal – keeping your items safe and sound. By using weather-resistant vinyl covers and by introducing double reinforced doors, we will further ensure that there aren't any external threats that can impair the desired level of safety.
The process of getting our portable Mill Creek storage solutions
One of the main disadvantages of storage solutions is their lack of simplicity. That is not a hurdle you are going to face with PortaBox Storage. To get our PortaBoxes, all you have to do is dial our number and place your order. Our team will arrive at your property at the agreed time and will proceed to place our portable units at the location that's most convenient for you. We will leave your property and let you pack on your own schedule and convenience.
Because our PortaBoxes are grounded, you won't need any special equipment for loading your items. The only thing you will require includes regular packing materials. Once again, our company will have your best interest in mind! We offer a special service that allows you to order all the packing materials you will need for getting your items ready for storage. With special rental plans and affordable prices, our packing materials will ensure all of your packing needs are met.
Once all of your items are safely packed, give us a call to schedule the pick-up. With our Mill Creek self storage, you have two options. You can keep our PortaBoxes on your driveway or yard or you can let us fit them in our safe warehouses. Either way, you will have complete access to your belongings at all times. A 24-hour notice via phone call is sufficient once you feel the need to retrieve some of your items or simply ensure they are staying safe.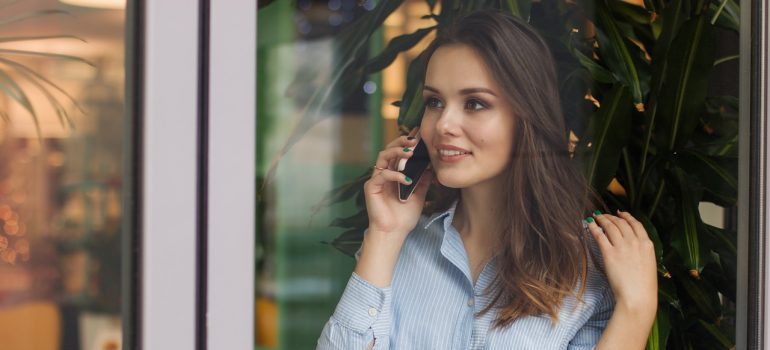 Perfect for your moving and shipping needs
Thanks to the resilient composition of our PortaBoxes, our units are perfect for both moving and shipping endeavors. We know that moving is a huge hassle, so we try to ease this process with our moving and shipping services. Our specialists will do both the pick-up and delivery in a time that works best for you! With us, you get to completely avoid moving truck rental, as well as a plethora of problems that accompany it.
Whether you are moving to, from, or in Mill Creek, PortaBox Storage is here to make this process easy and stress-free. Our company can store and move both residential and commercial belongings, making us the perfect fit for every relocation type. And we are only a phone call away!
Enjoy all the conveniences of our portable Mill Creek storage and give us a call
Finding the perfect unit for your residential or commercial needs seems like a difficult task. By contacting PortaBox Storage, you get to forget about all the difficulties that are attached to the process. We have ensured our Mill Creek self storage satisfies our high standards by providing the complete safety of all of your items at competitive rates. Let us answer your most pressing concerns – all you have to do is dial our number.