Bellevue Self Storage
Washington or Idaho – PortaBox Storage presents you with the premium Bellevue self storage alternative for all your needs!
Benefits of PortaBox
When you need Seattle temporary storage, Lynnwood WA storage units, Newcastle self storage or
Boise storage solutions – PortaBox delivers!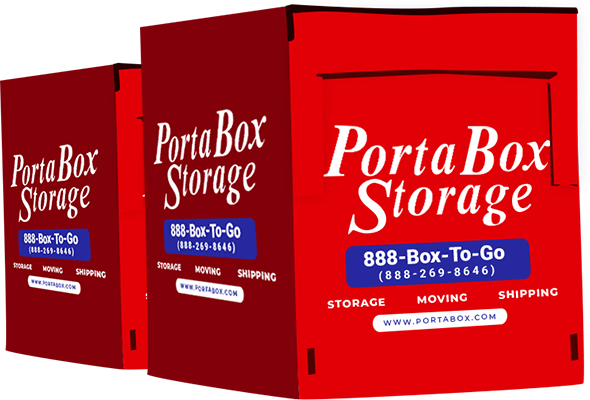 Time-Saving and Cost-Efficient
One-Time Loading & Unloading
Easy & Quick Access to Items
DIY Storage on Your Schedule
Organized Pickup and Delivery
State-Wide Area Coverage
No Minimum Weight Requirements
How PortaBox Works?
Order the necessary number of PortaBoxes.
Take your time to pack everything.
Arrange pick-up and storage destination.
Enjoy your temporary storage.
There are certainly many reasons why people rent storage units. Some tend to use them for relocation purposes, while others simply want to declutter their home. Whatever the case is, PortaBox Storage has the ideal unit for each purpose. Many people are not even aware that using storage has many benefits. Our Bellevue Self Storage is just one example of how using a storage unit can help you get your life in order. Whether you're organizing your house during the big spring cleaning or need a place for your fragile belongings, storage is the place for it. Make sure to contact us to find the ideal storage unit for your needs!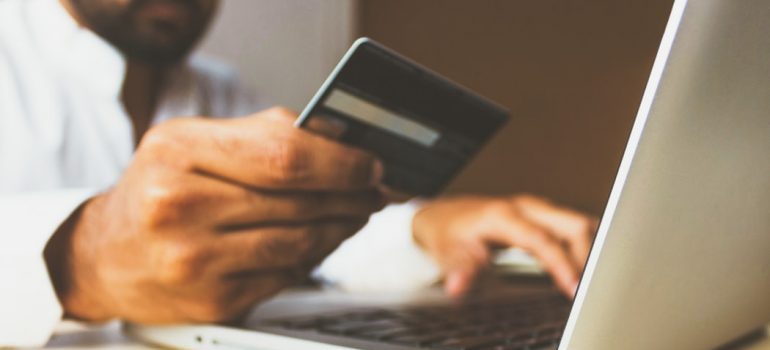 What makes Bellevue Self Storage stand out from the rest?
Quality storage units are hard to find nowadays. Although there is a growing need for storage, many people have a hard time finding the right one. That's because finding the ideal unit for one's needs requires people to be creative. Unfortunately, high-quality storage units usually come at a high price. Not only that but it is really hard to find the unit that has all the conditions a person is looking for.
Also, the prices have generally gone up since the pandemic took its toll. The good thing is that PortaBox Storage listens to what our customers need. Needless to say but here you can find any service you can think of:
Whether you need to rent a storage unit for personal needs or the purposes of your business, PortaBox has exactly what you need. What makes Bellevue self storage stand out is the fact that it takes care of your property. When the company's owners were creating this concept, their idea was to create something that would be both safe and secure.
Our company aimes to dedicate solely to the idea of keeping its customers' items protected from any potential damage. Another important thing is that we do our best to provide an alternative to the traditional moving process. We do that by offering you moving containers that won't cause traffic jams like moving trucks at certain points.
Why are PortaBox services the right fit for you?
The quality and cost of professional storage services can vary greatly from one company to another. Depending on your needs, you can choose between short-term and long-term options. A key mistake many people make is failing to give proper consideration to the safety and security of their belongings while in storage. 
PortaBox Storage offers well-constructed containers made out of resilient materials and covered with heavy-duty, weather-resistant vinyl covers. Our Bellevue self storage containers are easy to load and have been designed to ensure the safety and security of your belongings during transportation and storage. By choosing PortaBox, you get an affordable, secure storage solution free from the hassles of renting, loading and driving a truck and then unloading into a self storage container.
Storing your important belongings can often be a more complicated process than it needs to be – securing your belongings in the most efficient manner is our specialty. Our temporary storage services are an excellent approach to keeping your inventory safe and accessible at less cost than most other options. PortaBox Storage is one of the most respected portable storage companies within Bellevue and across Washington state. Read on to learn more about the biggest benefits of choosing our Bellevue self storage options.
Short-term and long-term Bellevue self-storage solutions
With PortaBox Storage, you don't need to stress about the length of time you need storage for your belongings. Our short-term portable storage solutions are simple to set-up and available at highly competitive rates. So, whether you are moving for college or decluttering your home, give us a call and we'll find your best storage solution in Bellevue together. Here are some of the options we offer:
Flexible short-term storage plans

(6-month, 3-month, and month-to-month plans)

Secure, temperature-controlled warehouses with security monitoring and pest control
Clean and easy-to-load Bellevue self-storage boxes
Competitive rates for premium storage solutions
Our company delivers premium Bellevue self storage portable boxes you load at your convenience and then contact us when you're ready to have them picked up and returned to our secure warehouse. Save yourself time, cost, and effort by contacting us and securing our top-rated portable storage solutions in Bellevue, WA!
PortaBox Storage offers flexible storage services in Bellevue
The best thing about choosing our Bellevue self-storage is the greater flexibility it offers compared to other traditional self storage options. No matter the circumstances or items for which you require storage, we are here to help. If you are unsure about the specifics of your storage needs, just give us a call and we will work through them with you... Our temporary storage boxes are easy to use and you can customize your plan accordingly.
Bellevue self storage boxes are just one of the customer-centered moving and storage solutions trusted by Bellevue residents for generations. Our company also provides moving and shipping services locally, cross-country, and internationally that will make planning your move much easier. Let us know more about your moving plans and we can find a customized solution to your moving and storage service needs.
Why keep looking when you can rent locally?
We know that life in Bellevue can seem quite overwhelming with its cost of living and life standard. That's why we made sure to accommodate the prices of our self storage in Bellevue to your pocket. Not only that but we wanted to be smart and creative. Here is what we think by that:
Order as many boxes as you need – We offer all different sorts of boxes in all shapes and sizes to ensure all your stuff fits into them.
Take as much time as you need – We don't push you. Pack for as long as you need and give us a call in case you need any additional help.
You choose the pick-up and drop-off destination – Once you're done packing, make sure to ring us, and our professionals will come to your address and safely relocate your belongings.
Use the benefits of our storage to the fullest – After our experts moved your stuff, you can enjoy the advantages it provides.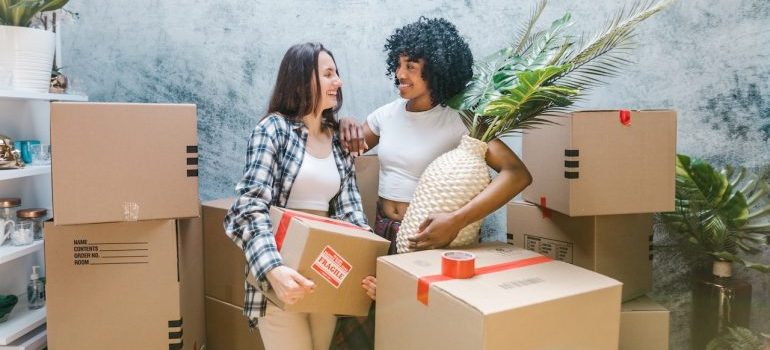 One of the best things that our company offers is freedom. By that, we are implying that you can only hire us to provide containers. After that, you can be in charge of moving them, organizing the storage unit however you want, having unlimited 24/7 access to them, and more. On the other hand, you can ring us to organize the pickup and delivery of your items and their safe relocation to the desired destination. Don't hesitate and step up to call us and get a free quote!
Bellevue self storage keeps an eye on your budget even more than you do
The good thing about self storage in Bellevue is the fact that your stuff is safe with us at all times. The first thing you should do is call us one business day before renting a unit, and our professionals are on their way to assist you. You can book a date before renting to come and check whether you like our units. When reaching out, make sure to emphasize what type of storage fits your needs. Also, we offer you a deal where you can rent a container for seven days at no extra charge. When it comes to monthly statements, we send you an email on the first of each month, and due by the end of the month.
We offer access to container storage and transportation services at local events and festivals, such as the Bellevue Arts and Crafts Fair or the Bellevue Farmers Market. Also, if you need temperature-controlled units for your electronic equipment, vinyl records, or even your old CD collections, we are the ones to call. Thanks to the fact that life in Bellevue is convenient and easy, you can call us any time of the day to come and collect your items.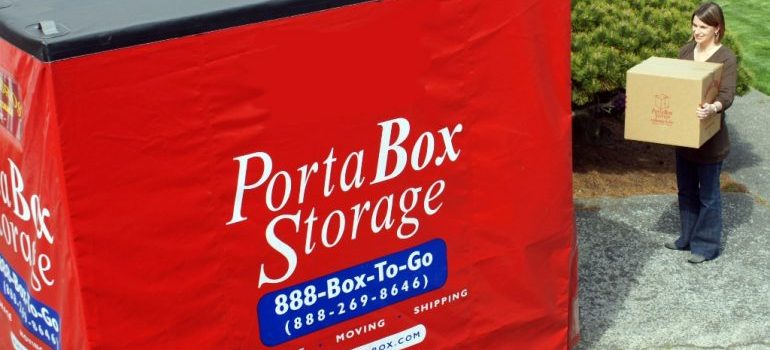 Let us show you why Bellevue self storage is worth it
We at PortaBox Storage know that moving is a very stressful and complicated process on its own. That's why you need to prepare both for pre and post-moving activities. Renting Bellevue self-storage represents a part of the post-moving activities. We are more than happy to make your post-moving experience stress-free.
We offer resilient and weather-resistant service and a heavy-duty lever action locking system. That way, you don't have to worry about the safety of your items. They are safe and sound with us! If you need Bellevue self storage services, give us a call and we can start the planning process with you. Contact PortaBox today and take advantage of the best-rated storage services in Washington.