Storage Services
Washington or Idaho – PortaBox Storage presents you with the premium self-storage alternative for all your needs!
PortaBox Storage Container Size
Each sturdy and roomy PortaBox will accommodate about a normal room full of furniture or up to 2,000 pounds. They are approximately 240 cubic feet with dimensions:
4′ 6″ wide and 7′ 6″ deep and 7′ tall (INSIDE)

5' wide and 8' deep and 7′ 6″ tall (OUTSIDE)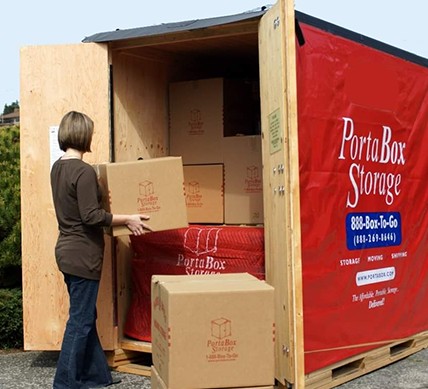 Benefits of PortaBox
When you need Seattle temporary storage, Lynnwood WA storage units, Newcastle self storage or
Boise storage solutions – PortaBox delivers!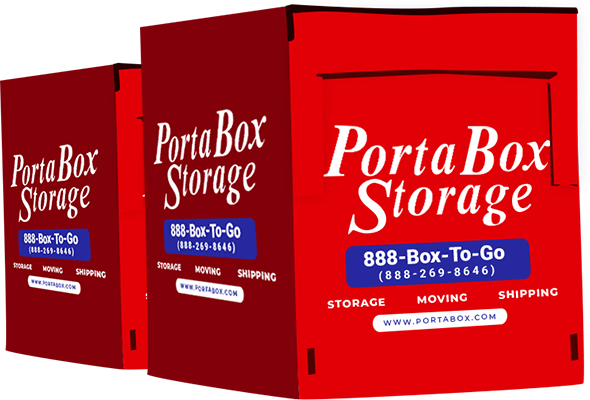 Time-Saving and Cost-Efficient
One-Time Loading & Unloading
Easy & Quick Access to Items
DIY Storage on Your Schedule
Organized Pickup and Delivery
State-Wide Area Coverage
No Minimum Weight Requirements
How PortaBox Works?
Order the necessary number of PortaBoxes.
Take your time to pack everything.
Arrange pick-up and storage destination.
Enjoy your temporary storage.
As an almost inseparable part of every moving or home renovation process, the need for various types of storage services is something we understand very well here at PortaBox Storage. Regardless of the type of storage service you opt for, you can rest assured they were designed specifically with security and safety in mind. Whether you choose mini, on demand storage, short-term, or door-to-door storage, you can be sure we will take care of your items fully. Contact us for more information and we'll be happy to discuss how we can satisfy all your storage requirements!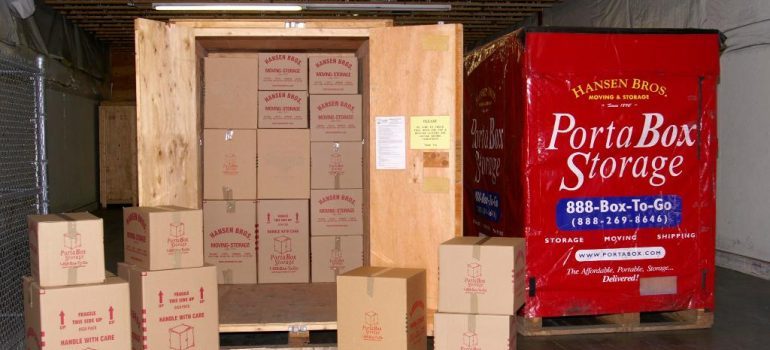 PortaBox Storage has a suitable solution for different types of storage requirements
No matter your situation, PortaBox has the storage solution to meet your requirements. This is why we have provided our customers with access to secure and reliable storage solutions that cater to their every need.
Our clients trust us with their most treasured belongings, so we have taken every step to ensure your items stay safe. But there is more to our offer:
We take all safety measures – only you and the individuals you authorize can access your stored containers. Motion sensors and fire systems constantly monitor our temperature-controlled storage areas.
PortaBox provides you with long-term and short-term storage solutions.
You can always change the duration of your on demand storage plan.
We provide mini-storage solutions that fit college students' needs.
If a secure self-storage facility is what you are looking for, then look no further than our storage. There is no external public access to our warehouses. You can rest assured that we will handle your belongings efficiently and with utmost care. Enjoy peace of mind knowing your items are truly safe and secure with us.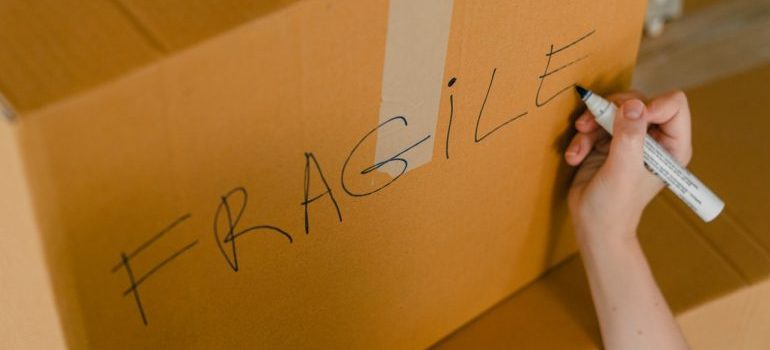 Long-term or Short-term storage solutions
Planning a sabbatical? De-cluttering your attic or garage?  Taking a long (and well-deserved) vacation? We understand the stress involved in parting with your things. With PortaBox's short term storage and our long-term storage plans, you can take comfort in knowing your belongings will be safe and secure for as long as you need. Don't pay for a year's worth of storage you know you won't need.
Whether you're storing college stuff over summer break or an entire home's worth of furniture during a renovation, PortaBox offers flexible, short-term storage plans (including 6-month, 3-month, and month-to-month plans) so you don't end up paying for time you don't use. Whether it's long term or short term storage you are looking for, call your local PortaBox warehouse for plan rates today!
Flexibile on demand storage with your needs in mind
Whether you want to downsize and consolidate your PortaBoxes or are finding you have even more to store, we can add or remove any number of storage pods to your order. Just give us a call, and we'll be happy to accommodate your changes. And if you need to access a stored container, give us one business day's notice, and we will reserve a viewing area so you can securely, and privately access your belongings in our on demand storage.
Door to door storage residents gladly turn to
Our company operates with customers' convenience in mind. This is why we provide door to door storage – you can have your items packed, picked up, and safely stored away. Our experienced storage professionals will make sure nothing gets damaged or mishandled in the process, even if it is inventory storage you need. Hiring our door to door storage services experts is the way to have your items taken care of and stored while you attend to other matters.
Reach out to us and find out more about our mini storage solutions
With many years of valuable experience in both storage and the moving industry behind us, we have made it our goal to come up with a suitable solution for all of our clients searching for mini storage. Keeping your home or office clutter-free is essential. Still, sometimes it is nearly impossible without self-storage whether you need your college days stuff properly stored away or precious heirlooms – our PortaBox mini storage is the most suitable and, by all means, the safest way to make it happen.
Contact us and learn how our on demand storage services can help
No matter the type of storage service you need, all you need to do is get in touch with PortaBox Storage – and we'll make sure you have every piece of information you would need. Place your belongings in the safety of our storage facilities and sleep well, knowing your items are always secure!