Everett Self Storage
PortaBox Storage presents you with the premium Everett self storage alternative for all your needs!
Benefits of PortaBox
When you need Seattle temporary storage, Lynnwood WA storage units, Newcastle self storage or
Boise storage solutions – PortaBox delivers!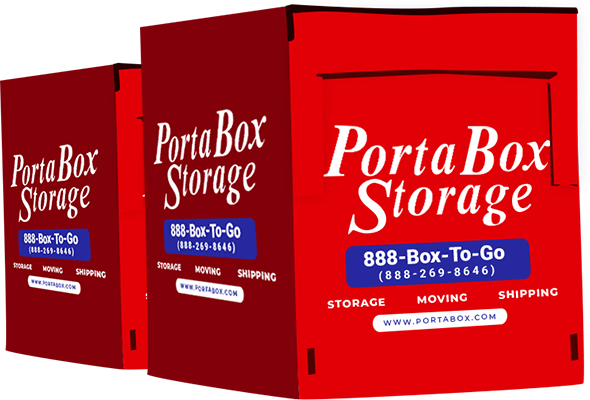 Time-Saving and Cost-Efficient
One-Time Loading & Unloading
Easy & Quick Access to Items
DIY Storage on Your Schedule
Organized Pickup and Delivery
State-Wide Area Coverage
No Minimum Weight Requirements
How PortaBox Works?
Order the necessary number of PortaBoxes.
Take your time to pack everything.
Arrange pick-up and storage destination.
Enjoy your temporary storage.
During recent years, an increasing number of people are becoming aware of the significant benefits of using self storage units. Whether you are going through relocation or just looking to clear up the clutter in your home or office, you will definitely be well-served by our Everett self storage solutions. Here at PortaBox Storage, we have ensured you have easy access to our PortaBoxes and cost-effective and time-saving services at your fingertips. With an endless list of items that can be stored in our portable storage containers and no minimum weight requirement (maximum of 2,000lbs), you can rest assured you will be able to take advantage of all the benefits offered by our premium PortaBoxes.
Ground-level PortaBoxes enable easy loading and unloading of your items
We wanted to ensure easy and convenient portable self storage services for our customers. With ground-level PortaBoxes that make it easy for you to load and unload your items without any special equipment, we believe we have achieved just that. That's what makes our Everett portable storage so practical. You can pack your items on your own schedule and have them safely stored in one of our conveniently located warehouses in no time.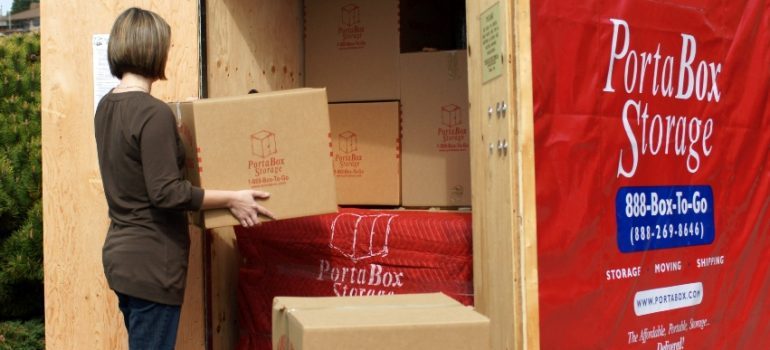 There is no need for our customers to drive back and forth to transport items to their storage units. Quite the contrary – we will deliver the number of PortaBoxes you need to your address and leave them on your premises. That way, you can fill them with items in the timeframe that works best for you. With one-time loading, you will save dozens of hours of precious time. Not to mention the amount of energy and cost you will save.
Residential and business Everett self storage
Whether you are moving to a bigger office and are looking for the temporary business storage Washington businesses trust or you simply feel the need to declutter your home for a period of time, all you have to do is get in touch with PortaBox Storage. Our portable storage solutions are the perfect fit for both residential and commercial items. We are able to safely store:
Household appliances

IT equipment

Documents of importance

Sporting goods

Antiques

Household and office furniture

Fragile items
The list of items we can store certainly doesn't end there – let us provide you with the best portable storage solutions in Everett. For us, nothing matters more than your satisfaction with our services.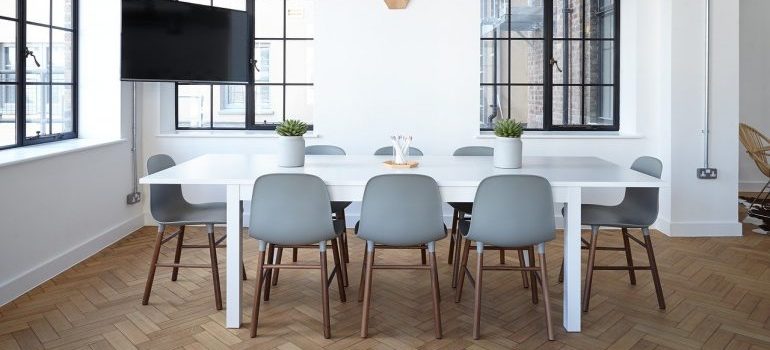 Long-term and short-term storage plans for your convenience
At PortaBox storage, we completely understand not every person will require long-term storage of their items. Even though we offer long-term rates that have special benefits for our customers, we also recognize the need of our customers with short-term storage needs. If you would like to get a PortaBox from us, all you have to do is contact us by phone or our website form. We will familiarize you with our various rate plans and help you choose the right plan and number of containers for your project.
Order the number of self storage units you need and we will have them delivered to your doorstep
One of the main hallmarks of PortaBox Storage is that all of our services are oriented towards your unique needs. Knowing that few, if any, customers wish to spend unnecessary time and effort to store their belongings, we go the extra mile to make the process easier than other options in the market. All you have to do is order the number of PortaBoxes in Everett you need and anticipate our arrival. We will have your self storage units ready and delivered to your location in the agreed time.
Once you complete your packing process, our team will return to your premises and remove your PortaBoxes. They will be delivered straight to our clean, organized, and securely monitored warehouse. Should you ever feel the need to access your items, all you have to do is give us a 24-hour notice – no hidden fees or hassles!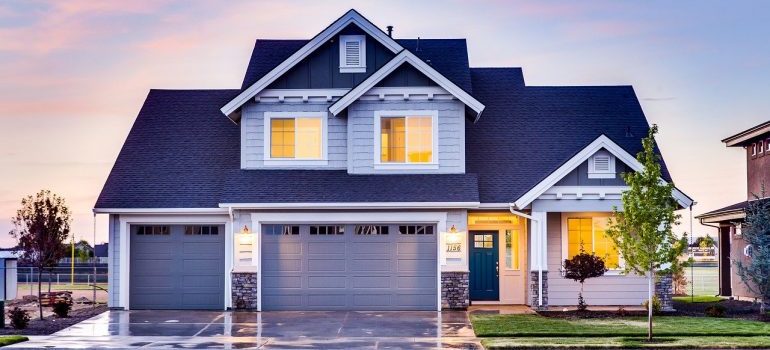 One cannot underestimate the appeal of Everett
As the county seat of Snohomish County, and as one of the main cities in the Puget Sound region, Everett is a popular moving destination and it's the seventh-largest city in Washington to give you a sense of the quality of life residents enjoy here. Everett, Washington is not only a major employment center for Snohomish County – but the city has also become a bedroom community for Seattle. After all, it is located only 25 miles north of Seattle and it is connected to it by Interstate 5.
This city is full of family-friendly neighborhoods with low crime rates and great schools. Not to mention all the amenities, parks, restaurants, and recreational centers it has. So it's no wonder people are deciding to move to the beautiful city of Everett. If you are planning a relocation to Everett, we can definitely make the process easier and more cost-effective. With one phone call to our team, you can have the right number of Everett portable storage units you need.
Have an easy and stress-free experience with PortaBox Storage
Storage doesn't have to be the cause of additional stress and worries. With PortaBox Storage by your side, you can have quick, reliable, and affordable self storage services. Your only responsibility is to get in touch with us!
Our professionals will deliver our portable Everett self storage units to the doorstep of your home or business and allow you to pack in your own time. With affordable prices and easy-to-use services, you will quickly realize why PortaBox Storage has such a stellar reputation. We are available to assist you with your PortaBox orders from Monday to Saturday.