Marysville Self Storage
PortaBox Storage presents you with the premium Marysville self storage alternative for all your needs!
Benefits of PortaBox
When you need Seattle temporary storage, Lynnwood WA storage units, Newcastle self storage or
Boise storage solutions – PortaBox delivers!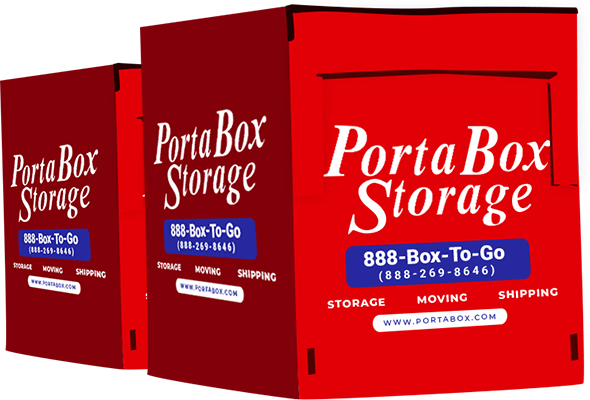 Time-Saving and Cost-Efficient
One-Time Loading & Unloading
Easy & Quick Access to Items
DIY Storage on Your Schedule
Organized Pickup and Delivery
State-Wide Area Coverage
No Minimum Weight Requirements
How PortaBox Works?
Order the necessary number of PortaBoxes.
Take your time to pack everything.
Arrange pick-up and storage destination.
Enjoy your temporary storage.
Renting storage space has become a common and convenient option for various obstacles in everyday life. Today, residents in a lot of areas in Washington have a chance to do business with PortaBox Storage. We are proud to say that our company is at the very top of the self storage industry – a position we achieved after years of dedicated service. Our PortaBoxes can safely house your commercial or residential items, all the while offering complete protection of your precious belongings. Contact us when in need of our cost-effective solutions and go through the easy process of renting self storage Marysville WA boxes.
PortaBox Storage offers a simple and cost-effective rental process
The rental of a regular storage unit is a process that is accompanied by many ordeals. From touring a storage facility to choosing the appropriate unit, people can go through a lot of troubles only to find a unit that might break the bank. With us, that won't be an issue. Instead of coming to us, we come to you. To get our PortaBoxes safely delivered to your property, you need to either give us a call or fill out our short online form.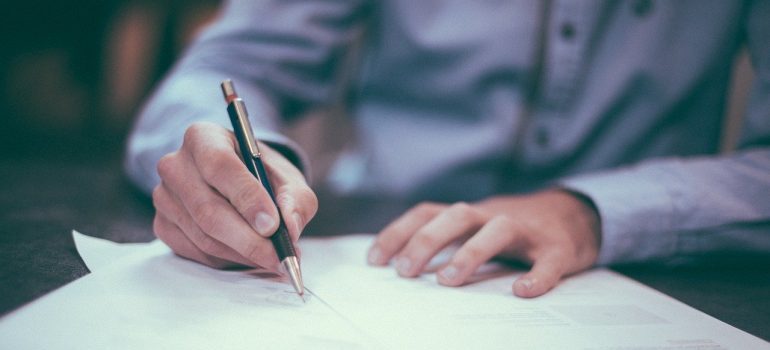 When you place an order for the needed number of PortaBoxes, our team will schedule the drop-off date. Count on us being punctual and respectful of the given time frame. After all, with a self storage facility in Lynnwood WA, as well as warehouses in Seattle, Newcastle, and Boise, our solutions are mere minutes away.
What happens after we deliver self storage Marysville WA boxes to your property?
After arriving at your residential or commercial property, our professionals will unload the boxes in the position that works best for you and leave your premises. Over the next few days or weeks, you will be tasked with packing your PortaBoxes. Given the fact that our boxes are at a ground level, you won't need any special equipment. However, as top-rated professionals, we can provide you with a wide range of packing materials in order to ease the process for you. From locks to paper pads and blankets, rely on us for the most important packing supplies.
Once you pack all of your items, you can give us another call to schedule the pick-up of your belongings. From this point forward, you have two options:
We can leave the boxes on your driveway, backyard, or commercial property.
Our team can pick up your PortaBoxes and transport them to one of our safe warehouses.
Should you decide to keep your items in our warehouse, you don't have to have a worry in mind. All of our warehouses are equipped with fire-alarms and don't have any external entry points. What this means is that the only people who will have access to your self storage unit in Marysville are our employees. Of course, if at some point you feel the need to visit your belongings, you can do so by giving us a 24-hour notice. We will stage your unit and get everything ready for your arrival.
The composition and features of our self storage Marysville WA will provide full protection for all of your items
At PortaBox Storage, we went the extra mile in order to ensure that you enjoy complete safety. The only way we could do that is by working hard on making our PortaBoxes more resilient. And this is a commodity we offer for every location we serve. From our Everett self storage to our Marysville storage solutions, all of our PortaBoxes come with the following features:
Weather-resistant vinyl covers
Double-reinforced doors with a sturdy piano hinge
Heavy-duty lever action locking system
What's more important, our warehouses have some climate-control features. Knowing that your items are protected through every season and temperature is important for you. And everything that's important to you is even more important to us.
Long-term and short-term self storage solutions
Finding long-term self storage units is a much easier process than finding short-term ones. After all, moving is just one of those instances when you will need to rent a unit for only a month. At PortaBox Storage, we are aware that our customers have different needs. For that reason, we created custom storage plans where at least one of them will be a perfect fit for your needs. Our company offers:
A yearly storage plan
6-month plan
3-month plan
Month-to-month plans
We will be happy to help you choose the right plan if you have a problem deciding by yourself. The good news is that, even if your needs change down the line, PortaBox Storage will be happy to help you out. With us, you can always switch to a different plan, giving you full liberty to create a tailored package. We know that life is unpredictable, so we strive to make it at least a little bit easier with our flexibility.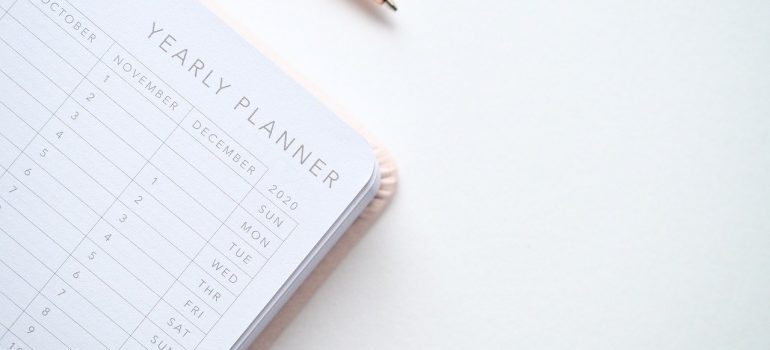 Once you contact us for details about our plans, you will find out one more thing – we have created cost-effective pricing for our services. That great affordability to quality ratio is one of the reasons why we firmly remain at the top of the self storage industry. And we plan on staying there for quite some time. It's safe to say that finding storage in Marysville has never been this easy or affordable.
Contact PortaBox Storage and order the desired number of self storage boxes in Marysville
There isn't any reason for you to suffer due to all that clutter at home. One phone call to PortaBox Storage will solve all of your troubles. Whether storing business or residential belongings, we will be glad to help you pick a plan that will match your needs. Enjoy having a cost-effective self storage Marysville WA solution right at your fingertips.