Kenmore Self Storage
Washington or Idaho – PortaBox Storage presents you with the premium Kenmore self storage alternative for all your needs!
Benefits of PortaBox
When you need Seattle temporary storage, Lynnwood WA storage units, Newcastle self storage or
Boise storage solutions – PortaBox delivers!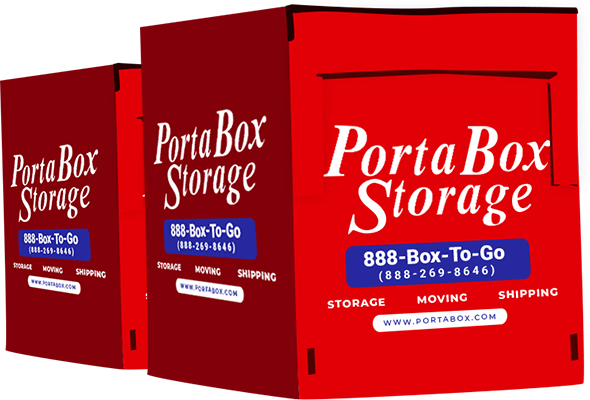 Time-Saving and Cost-Efficient
One-Time Loading & Unloading
Easy & Quick Access to Items
DIY Storage on Your Schedule
Organized Pickup and Delivery
State-Wide Area Coverage
No Minimum Weight Requirements
How PortaBox Works?
Order the necessary number of PortaBoxes.
Take your time to pack everything.
Arrange pick-up and storage destination.
Enjoy your temporary storage.
Imagine you have just settled in your new home in Kenmore. However, you quickly realize that the space is limited, and you don't have enough room for your belongings. As time passes, your collection of possessions grows, and you find yourself constantly rearranging your apartment to make space for your new purchases. Your closet is overflowing, and your living room is cluttered with boxes and bags. This is where PortaBox Storage comes into play. We offer a convenient and affordable way to store your belongings, in a Kenmore self storage facility nearby. With their portable storage containers, you can easily pack up your possessions and store them securely at the selected address.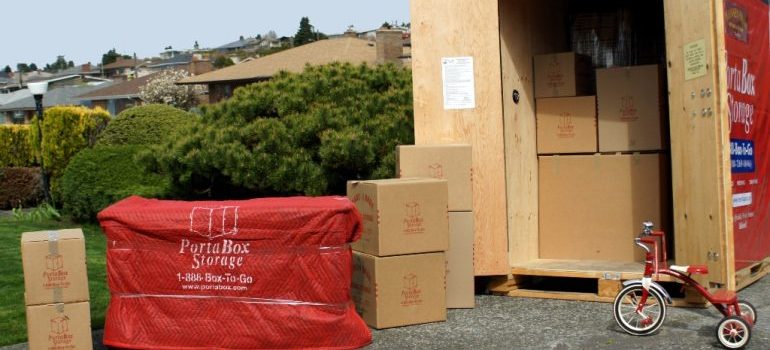 No need to struggle to find appropriate storage spaces in Kenmore
Finding appropriate storage spaces in Kenmore can be challenging for residents and newcomers. The limited availability of storage facilities and the inconvenience of their location leaves many people without the ability to rent their own storage. Many customers struggle to find nearby storage solutions that can accommodate their specific needs, such as flexible sizes or convenient locations.
We know how frustrating it can be to spend hours searching for a storage space that meets your requirements, only to find that it's either too far away or doesn't offer the necessary amenities. Kenmore self storage solutions are tailored exactly to your needs and by your measurements!
The convenience of  using Kenmore self storage
You don't have to spend a large amount of money on fancy storage facilities, where you don't get to choose the size of a unit and have to pay for the whole space. Our Kenmore self-storage solutions are convenient because there are nearby, easy to access, and specialized for your needs! PortaBoxes are mobile, and you can also use our moving and shipping services to any location!
Flexibility in rental duration
No matter how long you need to use our portable storage units, this is not an issue. We are very flexible in terms of the amount of time you need to rent our units. Even if you rent them for a shorter or longer period of time, we can meet your needs and update your rental agreement.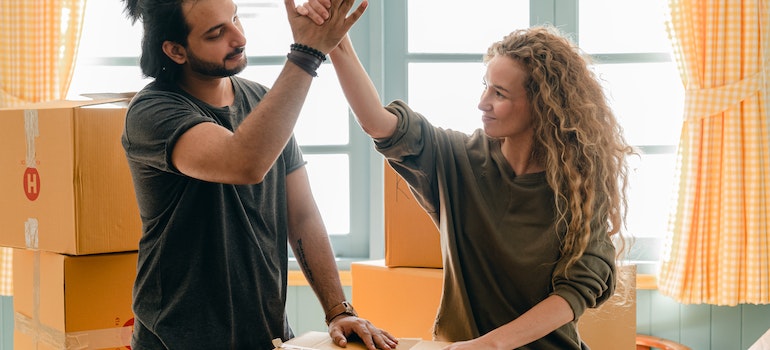 Whether you need to store your belongings for a few days or a few months, we can accommodate your needs. We design our rental agreements to be as flexible as possible, enabling you to extend or shorten your rental period at any time. We comprehend our customers' needs and strive to ensure you don't get stuck paying for storage you don't require anymore!
Flexibility in switching the location
We can also change the storage location at any time. For example, if you were using our self storage in Lynnwood but had to relocate to Kenmore, we could easily relocate your PortaBox there as well. All you have to do is state your needs and we will find a way to meet them while staying within your budget and timetable. You don't have to worry about transporting your belongings yourself. Items will be safely and professionally handled by our experts!
How many PortaBoxes do you need?
Depending on the occasion or purpose for storing your items, you can decide to use one or more of our PortaBoxes. Each unit can accommodate up to 2000 pounds. If you wish to declutter one room for a painting job, you will probably need a single self-storage unit.
However, if you are planning to remodel a whole house or you are moving out of state for a more extended period of time and wish to store your belongings in a safe place, you will most likely need more units. Either way, if you are not sure, our consultants will help you choose the number of PortaBoxes, once they hear how much stuff you have. If you are in need of packing services Seattle offers or additional help with the process, our crew is at your service!
Your storage units come to your address whenever you say so
Since we take pride in providing convenient self storage services in Kenmore and throughout Washington, we make sure to come to your address whenever you need us. Whether you are using PortaBoxes for personal or commercial use, we will deliver them at a time and place of your choosing. You don't have to change your daily schedule for us because we'll come directly to your doorstep instead.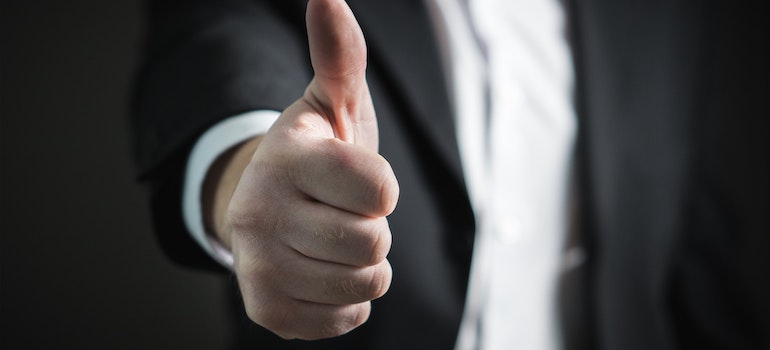 Packing on your schedule and easy to use
In some storage facilities, you have to pack and load possessions twice. This is not the case with our PortaBoxes. You will not have to load everything first in a moving truck and then in a storage unit again. Because our self-storage in Kenmore functions differently. Once we deliver one or more PortaBoxes at your doorstep, you can organize packing at your convenience only once. And once you are finished, we will come again and transport the PortaBoxes to our Kenmore self storage facility or some other location.
Our movers will place PortaBoxes on the ground so that you can easily move in and out of the unit with your belongings without needing special moving equipment. Properly pack your possessions, label the boxes, and secure them inside the PortaBox units. When you finish, lock the unit with your key and give us a call. We will handle everything else for you. Get in touch with PortaBox representatives today! They will explain how the PortaBox process works and offer you all the information you need to know.
Use our storage solutions during the special events
PortaBox's portable storage solutions offer convenience in a variety of situations, even outdoor events and festivals. Imagine it is summertime and a Kenmore Summer Concert Series is going on. You are in desperate need of storage but everything is so far away and you need your items to be close and ready to use during the whole festival. What is the solution? Portable self-storage!
PortaBox can aid many organizers during the Kenmore Summer Concert Series or the Kenmore Art Show. Since the organizers are often in need of additional storage space that is both convenient and easily accessible. With PortaBox's portable self-storage solutions, organizers can focus on the smooth operation of their events, without worrying about the logistics of storage and transportation.
And remember, our services are customizable. So, we will always find a way to fulfill your needs and exceed your expectations. Ask for any additional information that you might need or consult our FAQs section. Our flexible rental options also make it easy to adjust the storage space as needed, without having to commit to a long-term contract or pay for more space than is actually needed.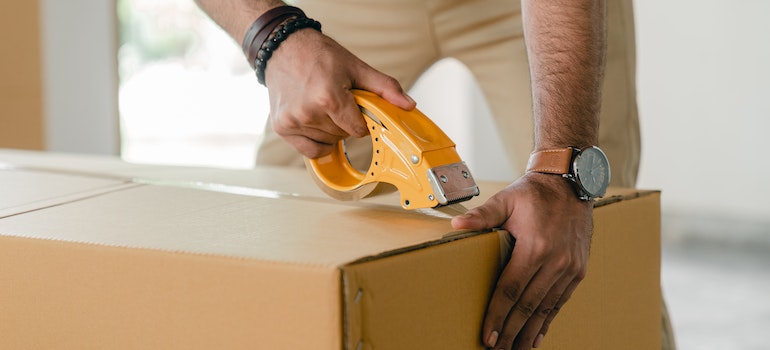 Outdoor activities in Kenmore require storage for equipment
Kenmore is a haven for outdoor enthusiasts, anyone who visited only Kenmore can understand can witness its natural beauties! Lake Washington and the Sammamish River make it the perfect location for activities such as fishing, kayaking, and paddleboarding.
However, all these activities require the use of specialized equipment that needs to be stored when not in use. Storage solutions can be convenient for both residents and people who are often visiting Kenmore. Equipment will stay undamaged from the unique climate conditions in the Kenmore area. A damp and rainy climate during the fall and winter months is not a problem for climate-controlled units.
With PortaBox, you can be assured that your outdoor equipment is safely stored and protected until you are ready to hit the water again. Our flexible rental options also make it easy to adjust the storage space as needed, so you never have to pay for more space than you need. Whether you need to store fishing gear, kayaks, paddleboards, or any other outdoor equipment, PortaBox has the perfect solution for you.
Storing office inventory in Kenmore, WA
PortaBox Company has been aiding a lot of businesses over the past years during their office relocations. Moving office inventory can be time and space-consuming, therefore commercial storage Washington will be the perfect solution for your relocating business. With commercial storage, businesses can easily store their office inventory in a secure location without having to worry about transporting it back and forth between their old and new office locations.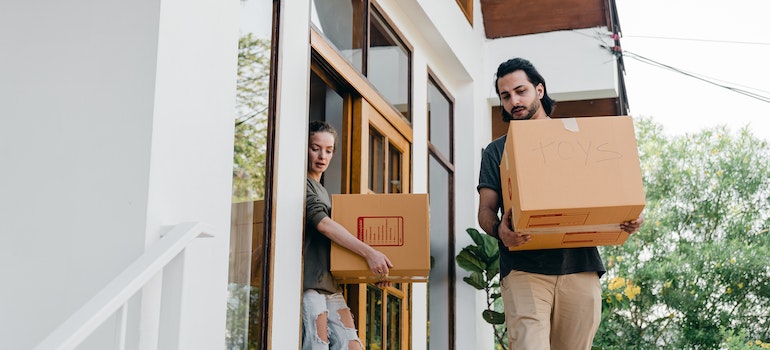 However, it is important to keep track of office inventory during the moving process. That way, you can be sure everything is in its place! Whether you wish to reclaim your personal or professional space or need a temporary solution while you're remodeling a home in Kenmore, PortaBox is a company for you! Take advantage of our decades of experience in the relocation industry. You can rest assured that our team provides the best temporary storage Washington state has to offer.
Get in touch with our team and rent your unit today!
With our flexible rental agreements and convenient storage options, PortaBox Storage is the ideal solution for all your self-storage needs in Kenmore. With us, you can arrange anything.  Finding the right solution is not always easy, especially if you are not aware of all the options out there. Once you get in touch with PortaBox Storage crew, you will have the opportunity to ask anything you might be interested in.
We are more than happy to give you all the necessary information and possible solutions to your storing-related needs. Contact us and your Kenmore self storage mobile unit will be at your doorstep whenever you need it. We are committed to providing you with the best customer service and quality storage options that you can trust.