About Us
Washington or Idaho – PortaBox Storage presents you with the premium self-storage alternative for all your needs!
Founded in 1993, PortaBox Storage started as an alternative to self-storage facilities. Having your storage unit brought to your home was a convenient, cost-effective innovation that caught the public's attention. No longer would the do-it-yourself storage customer have to:
Rent a truck
Load their items up into a truck
Drive the truck to the storage facility
Unload their items off the truck and carry them to their unit
Return the truck to the rental agency
Rent more storage space than they need
Hansen Bros Moving & Storage has witnessed many innovations in the storage industry since it opened its doors in 1890.  Recognizing the potential of this service, Hansen Bros. acquired PortaBox Storage in November of 2000
PortaBox serves the Greater Seattle/Puget Sound area and Boise, ID
Today, PortaBox Storage continues to lead the portable storage industry by developing stronger, more resilient containers, weather-resistant vinyl covers, double reinforced doors with a sturdy piano hinge, and a heavy-duty lever action locking system.  All of these features ensure your items remain safe and secure during transportation and storage.
Our company offers innovative shipping and storage solutions.
Hansen Bros. Transfer & Storage (www.HansenBros.com) is a full service moving company with over a century of service to the Seattle area.  With their signature red trucks, Hansen Bros. has moved tens of thousands of Washingtonians over the years.  Early in 2009, Hansen Bros. became an agent for Allied Van Lines (www.allied.com) for interstate moves.  Whether the move is across the street, across the country or around the world, Hansen Bros. Transfer & Storage is the most trusted provider of moving and storage services.
Top-rated storage expertise in Seattle, Lynnwood, and across Washington!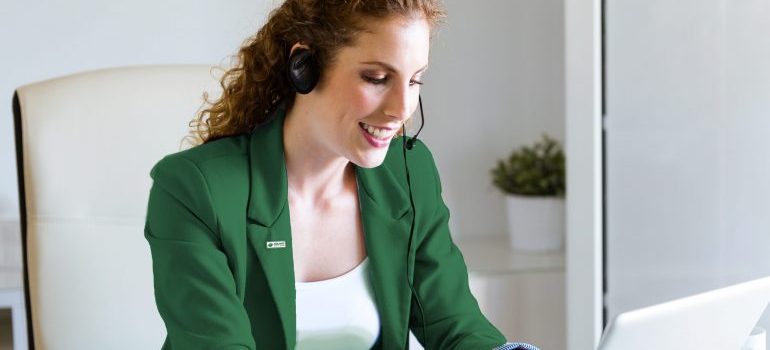 We are committed to exceeding your storage expectations!
If you are unhappy with any aspect of your self-storage solutions, you are always more than welcome to contact us directly.
At PortaBox Storage, customer satisfaction is the key to our success. We use top-quality portable storage solutions in Washington and train our staff to handle all storage-related tasks with the utmost devotion. Because of this experience, we have the ability to promptly resolve problems that may occur. Make your self-storage experience the best it can be – reach out to PortaBox today!