West Seattle Self Storage
Washington or Idaho – PortaBox Storage presents you with the premium West Seattle self storage alternative for all your needs!
There are countless scenarios in which a reputable self storage West Seattle alternative can make all the difference. Whether you are moving in with your significant other, expecting a new addition to the family, or sending your kid off to college – you will want to make the entire process as simple as possible. Perhaps you are looking for a time-effective way to declutter your office space. Or maybe you simply want to store away extra items that are precious to you and ensure that they are kept safe. PortaBox Storage is devoted to customer service and offering the best possible self storage alternatives for your specific needs. Give us a call today and learn more about it!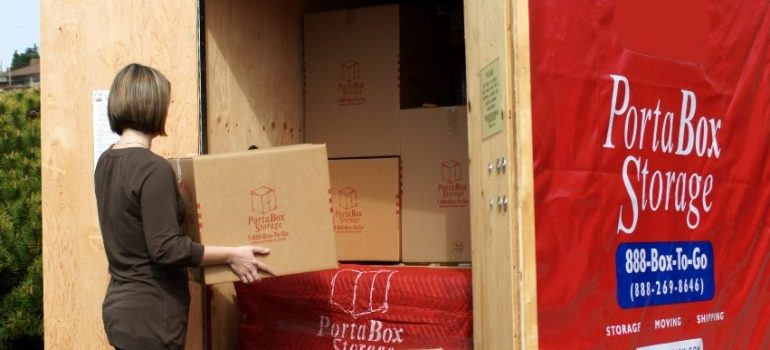 Our self storage West Seattle solutions provide trust and security
We established the concept of PortaBox after a century of experience in the relocation industry. We realized that people needed a better way to ensure a safe and organized self storage process. And sure enough, our idea found tremendous success and is recognized throughout Seattle and the surrounding areas as the on-demand storage solution of choice.
Our company also provides high-quality, competitively priced Seattle packing materials for your belongings. Constructed with safety and security in mind, PortaBox Storage ensures your inventory is protected at all times while located in your driveway or stored at any of our three conveniently located, temperature & access-controlled storage warehouses in the greater Puget Sound area.
What are the upsides of choosing PortaBox Storage?
Our self storage boxes have

weather-resistant vinyl covers and a heavy-duty lever action locking system

.

Flexible short-term storage plans

(6-month, 3-month, and month-to-month plans)

We offer

the most cost-effective on-demand self storage in West Seattle

 and the surrounding areas.

PortaBox Storage is a

well-known brand, with a reputation that dates back to 1993

.

Our staff is

completely committed to exceeding all your expectations

.

The portable storage containers we deliver are easy-to-use and secure.

Our skilled staff exemplifies the very notion of

professionalism and attention to detail

.

We offer both residential and commercial storage solutions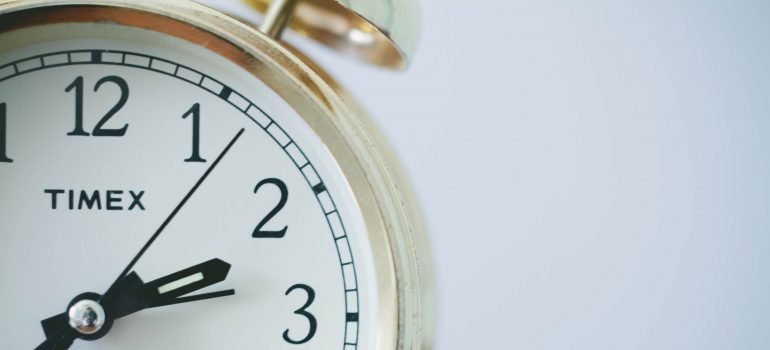 We offer top-quality portable storage solutions in Washington and train our staff to handle all storage-related tasks with professionalism and expertise. Based on our extensive experience, we are able to promptly resolve any challenges that may arise unexpectedly. Our commitment to excellence makes us the #1 choice if you are seeking the self storage West Seattle residents and businesses can count on.
Moving & shipping services is another advantage of using PortaBox
Generations of Seattle locals and businesses have relied on the professional moving and shipping expertise we proudly offer. And many continue to do so even to this day. We've worked hard to earn our reputation as the top storage and transportation business in Seattle and its surrounding areas. And to maintain that reputation, we offer market-leading solutions and the well-trained, professional staff to provide them.
If you are planning an upcoming move or require professional shipping services, give us a call. We'll work with you to design a customized plan for moving or shipping your belongings quickly and with care. We offer a wide range of solutions beyond just traditional moving and shipping services.
Why take chances with your moving or shipping project? Simply contact us and join the thousands of customers like you that appreciate our professionalism, competitive pricing, and commitment to achieving your satisfaction.
Why are PortaBox services the right fit for you?
The storage industry is highly competitive and the cost and quality of services can vary greatly. Most people fail to anticipate how time-consuming it can be to find, plan, and organize a typical storage process. Many also fail to take the steps necessary to ensure the safety and security of their valuables while in storage. Our self storage West Seattle options can help you to efficiently create a storage plan while ensuring your belongings are safe and secure.
Whether searching for short- or long-term storage solutions, our staff understands how best to solve your specific storage needs. Our well-constructed portable storage containers are covered with heavy-duty vinyl covers. And they can withstand the harsh weather conditions we've all grown to expect here in the Pacific Northwest.
By choosing PortaBox, you get an affordable, secure storage solution free from the hassles of renting, loading and driving a truck and then unloading into a self storage unit

.
Make educated decisions by consulting with our representatives
Join the many others that find the process of using PortaBox is simpler and more cost-effective than other options in the market. Together, we can customize a successful plan for your project. And we can deliver the requested self storage PortaBoxes to your residence/business more quickly and with less hassle than you might think.
Contact one of our professional PortaBox consultants who will answer all of your questions and work together with you to create a project plan. One that includes how many containers you need, when you would like them delivered, and to where they should be delivered. Once the plan is created, we will schedule the delivery of PortaBoxes to the home or business address of your choosing.
Ensure the protection of your belongings in storage by reaching out today
Storing your important belongings shouldn't have to be a complicated or time-consuming process. And securing and storing your belongings in the most efficient manner is our specialty. Our temporary storage services are an excellent approach to keeping your belongings or inventory safe. Additionally, they are accessible at less cost than most other options. PortaBox Storage is one of the most respected portable storage companies within West Seattle and throughout our region.
Contact the PortaBox Storage team and get a free, no-obligation storage quote today. We do pickups and deliveries to your residential or commercial doorstep whenever you need them. Save time and money while your valuable possessions are stored in one of our well-maintained and secured storage warehouses.