Time & Cost-Efficient
Top-Rated Portable Storage Solutions Near You!
Washington or Idaho – PortaBox Storage presents you with the premium self storage Seattle and Boise alternative for all your needs!
How PortaBox Works
Order the necessary number of PortaBoxes.
Take your time to pack everything.
Arrange pick-up and storage destination.
Enjoy your temporary storage.
PortaBox Storage Container Size
Each sturdy and roomy PortaBox will accommodate about a normal room full of furniture or up to 2,000 pounds. They are approximately 240 cubic feet with dimensions:
4′ 6″ wide and 7′ 6″ deep and 7′ tall (INSIDE)

5' wide and 8' deep and 7′ 6″ tall (OUTSIDE)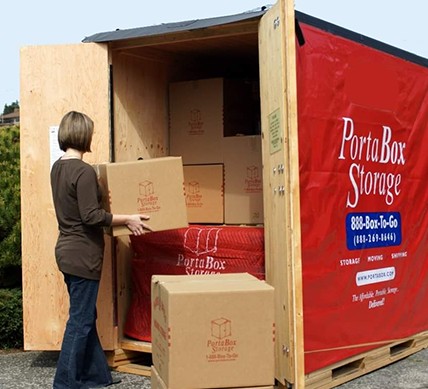 Benefits of Portabox
When you need Seattle temporary storage, Lynnwood WA storage units, Newcastle self storage or Boise storage solutions – PortaBox delivers!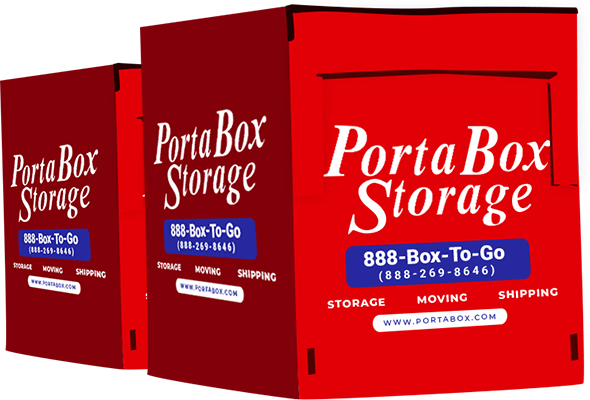 Time-Saving and Cost-Efficient
One-Time Loading & Unloading
Easy & Quick Access to Items
DIY Storage on Your Schedule
Organized Pickup and Delivery
Easy to Load, No Lifting Into Trucks
No Minimum Weight Requirements
PortaBox Storage

Door-to-Door Delivery and Pick-Up

Mobile, Shipped to your Location

Four Convenient Warehouse Locations

Temperature-controlled & Monitored Warehouse
Other Regular Storage
Transporting Items to Storage Facility
Stationary, Facility-Only Access
Limited Selection at Given Location
Less Control Over Preserving your Belongings
What Our Clients Say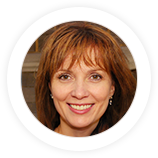 This comany provided exemplary service during our move. Not one thing was broken. Smaller crates allow to lift straight up with a forklift, so the crates are never tilted to the side. We did not realize the previous homeowner still had a car in the garage when we had our crates delivered and the driver was immediately available to move a crate and create access. Highly recommended!
Cindy Wynette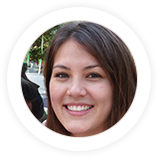 They are great! Excellent service. Affordable, And flexible. Awesome!
Sarah Sacry

Have had a big portion of my belongings packed up for months during a remodel. Needed some things from my portaboxes midway and they made it really easy for me to go down and go through my containers. Very happy.
Don Van Boerum

Great local company with personal feel to every interaction. Best price around. Easy to work with. The smaller containers where much easier to work with and loved the option to take back any we didn't use without charge. Took the pressure off. Overall great experience.
Berkeley Shepherd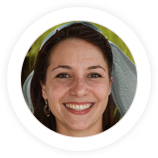 Portabox was stellar! They stored my items for two years and upon unpacking everything was in working order and exactly the way I'd left it (including my TV!). Their drop off and pick up service was easy and convenient as well! Love them, would highly recommend!!
Heather Boatwright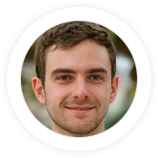 Great service, great container equipment. Setting up the rental was quick and easy. The storage container was weather-proof, and had no problems for the winter months that we had it. The cost to have the container right next to our back door was similar to having an off-site, remote storage unit, but without the inconvenience. The office staff, and the delivery and pick-up drivers were awesome, and were very professional. The drivers notified us in advance of their ETA, and were careful positioning the unit in our narrow driveway. I highly recommend PortaBox Storage.
Bob Duffin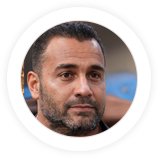 Great company with honest, helpful folks and the best prices I could find in town. We rented 7 portabox units to hold most of our household items for 6 months in between moves. All belongings were safe and damage free. Delivery of the units right to our driveway was incredibly convenient. Everything from scheduling the loading to accessing the units while in storage to drop off of the units at our new home and subsequent pick up of the crates was extremely smooth and on schedule. No regrets and highly recommended.
Jon Grant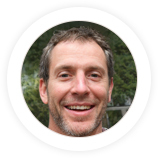 Very professional, timely and helpful. We needed to be out of the home we sold one week before we could move into our new home, and this solution beat renting moving trucks, storage units, etc. I will highly recommend PortaBox Storage to anyone similarly situated. We had no damage to the contents of the PortaBoxes other than what we may have caused ourselves in loading/unloading.
Paul Waldron

FAQ
Ordering Questions
How do I order a storage container or more of them?
You can order online or call toll-free: 888-269-8646
Is there a minimum?
Yes, a one-month minimum storage fee per container. You don't have to store for a month, but we will charge you for the first full month. We also have special offers on quarterly, semi-annual, and annual subscriptions which are the most economical solution.
Do you charge for delivery?
Yes, the charges are based on ZIP codes or you may choose to bring your belongings to one of our conveniently located facilities. Delivery and Re-delivery charges are based on the distance from your location to one of our warehouse locations and vice versa.
What payment options do I have?
You may pay by check, cash, Visa or MasterCard.
How long can I keep the container?
You can keep the container for seven days at no extra charge. For example, if we deliver the container on a Monday, you would have it for the whole week. If you want the container longer, it is $10 per day per container up to a MAXIMUM of 10 days.
Loading Questions:
How big are they?
5′ wide x 8′ deep x 7′ 6″ tall ( OUTSIDE )
4′ 6″ wide X 7′ 6″ deep x 7′ tall ( INSIDE )
How much will they hold?
About the size of a normal room full of furniture or up to 2,000 pounds. They are approximately 240 cubic feet. If you need to know how many containers you might need, refer to our Sizing Guide.
What is the best way to load my items?
See our Loading Tips section for some useful ideas.
How do I load my items safely?
You might consider renting pads from us. View our Packing Supplies page for more information.
Will you load &/or unload my box for me?
Yes, PortaBox has a business relationship with local moving companies that can provide the labor to load or unload your container(s).  We suggest that you have the container(s) delivered the day before you have the movers come out to do the work for you.  Contact the closest office to set up the labor.
What if I don't have a lock?
You can order locks when we confirm your order or purchase them from the driver. View our Packing Supplies page for more information.
Delivery Questions:
Do I have to be there when they are delivered?
We prefer that the account holder is present at the time of delivery to sign the paperwork and direct the driver where to place the containers.  If you absolutely cannot be there we can make arrangements to get the paperwork signed prior to delivery and have you make a diagram where to place the containers.
What do I need to do to have my container re-delivered to my home? (or other location)
Tell us the delivery ZIP code, the date you'd like to schedule re-delivery. There will be a charge for your re-delivery at the then prevailing rates to the normal local delivery area.
Can you move my box to another state or overseas?
Yes, contact us and ask for our shipping department for more information. If you think you will be shipping your container, please let your Customer Care Representative know when they're confirming your order to ensure your goods are placed in the appropriate shipping container.
How can I get access to my storage box?
Give us 24 hours advance (every day except Sunday) notice, bring your account current and show Photo ID when you arrive.
May I have my container(s) moved to a warehouse closer to my home?
Yes, there is a relocation fee for moving containers from one warehouse to another.
Can I put the container in the garage or carport?
For insurance reasons, we're not able to place containers in your garage or carport.  The containers must be placed on a firm, fairly level surface.  They shouldn't be placed in the grass or on a steep driveway.
How many containers can I get at one time?
We can deliver up to 5 containers at a time, but we can deliver as many containers as you like.  There is an additional delivery charge for each set of 5 or fewer containers.
Cost Questions:
How much does a PortaBox cost?
Depending upon your zip code, Portaboxes overall are less expensive than mini-storage. For the most economical solution, we have special offers on quarterly, semi-annual, and annual subscriptions.  Get a free estimate now.
What other items should I consider?
You can order additional valuation insurance as well as locks, packing cartons, supplies, and pad rental. Please ask your Customer Care Representative about these options.
Do you have insurance that I can buy?
We do not sell insurance.  We do have VALUATION which is a dollar value protection that may be purchased as additional coverage. Be sure to include this in the Pricing & Ordering section by clicking in the circle for VALUATION.
When will I receive my monthly statement?
Our statements are mailed on the 1st of each month and due by the end of the month.
Can I have my monthly fees automatically charged to my credit card?
YES, this is how most customer set up their accounts.  Please advise our Customer Care Representative when they call to confirm your order.
When will my credit card be charged each month?
Monthly charges are applied at the beginning of the month.
What do I need to do to close my account?
Simply tell us your delivery ZIP code, the approximate date you'd like to schedule delivery and bring your account current. We mandate a 10 days' notice for closing account redelivery. However, we can often accommodate delivery requests on shorter notice.
Who do I contact about billing questions?
Please contact our accounts receivable department by calling 1-888-269-8646 for any questions.