Renton Self Storage
Washington or Idaho – PortaBox Storage presents you with the premium Renton self storage alternative for all your needs!
Benefits of PortaBox
When you need Seattle temporary storage, Lynnwood WA storage units, Newcastle self storage or
Boise storage solutions – PortaBox delivers!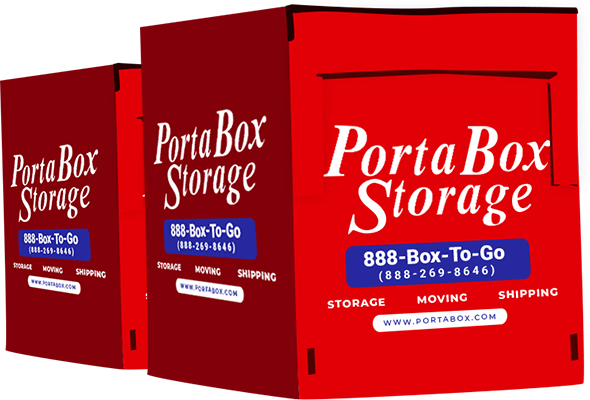 Time-Saving and Cost-Efficient
One-Time Loading & Unloading
Easy & Quick Access to Items
DIY Storage on Your Schedule
Organized Pickup and Delivery
State-Wide Area Coverage
No Minimum Weight Requirements
How PortaBox Works?
Order the necessary number of PortaBoxes.
Take your time to pack everything.
Arrange pick-up and storage destination.
Enjoy your temporary storage.
If you're like many people in Renton, you may struggle to find a storage solution that fits your needs and budget. With limited space and high costs, finding the right storage unit can be a challenge. But don't worry, we're here to help. At PortaBox Storage, we offer convenient, affordable, and flexible self-storage services that make it easy for you to store your belongings without breaking the bank. So whether you're moving, downsizing, or just need some extra space, PortaBox can help you with your Renton self storage needs. Don't waste any time dealing with all the clutter around you. Get in touch with us today and we'll make sure that you have plenty of space for all your belongings.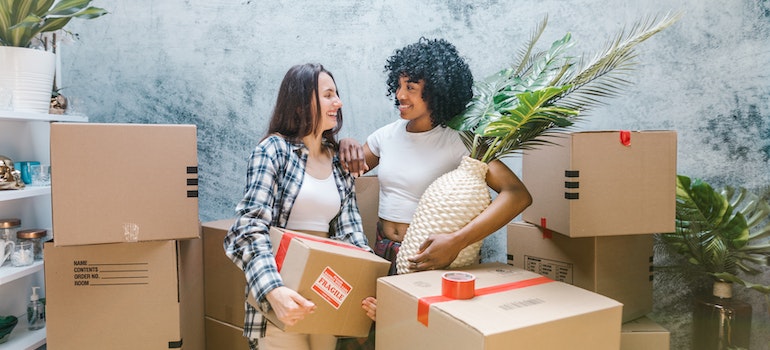 Are you having trouble finding the right Renton self storage for your needs and budget?
When it comes to finding self-storage solutions in Renton, customers are often faced with several challenges. Some of the most common problems include a lack of space, difficulty in accessing storage facilities, and high costs.
One of the primary issues that customers face is a lack of space. Renton is a densely populated area, which means that available storage space is often limited. This can be especially frustrating for individuals who have a large number of belongings or who need to store bulky items like furniture or appliances.
Another common problem is difficulty in accessing storage facilities. Many self-storage facilities in Renton are located in inconvenient or hard-to-reach locations, making it difficult for customers to get to their storage units when they need to. This can be particularly problematic for individuals who need to access their belongings regularly.
In addition to these challenges, high costs are another major concern for customers in Renton. With the cost of living in Renton already quite high, finding affordable storage options can be a real challenge.
Taken together, these challenges can make it difficult for customers to find self-storage solutions that meet their needs and budget. That's where PortaBox comes in. With our affordable and convenient self-storage services, we're here to help you navigate the challenges of self-storage in Renton.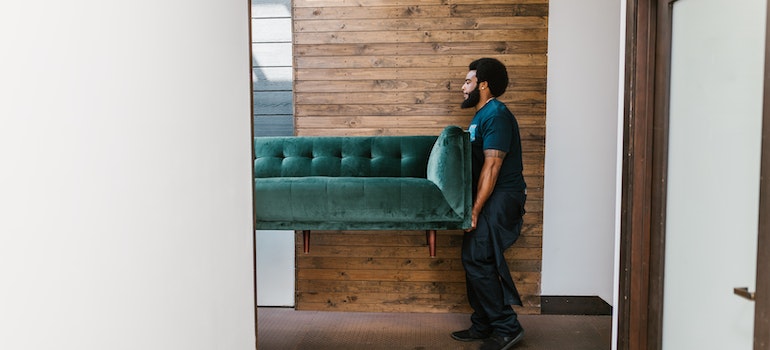 PortaBox is the solution to all your storage problems
At PortaBox Storage, we understand the need for reliable and secure storage services, which is why we offer a range of options to meet every requirement. Whether you're moving, renovating your home, or simply need extra space to store your belongings, we have a suitable solution for you. We take pride in providing our clients access to safe and secure storage solutions in Renton that cater to their every need.
Our Renton self storage facility has top-notch security
Our clients trust us with their most valuable possessions, and we take every precaution to ensure they remain secure. Storage facilities are equipped with motion sensors and fire prevention systems. They constantly monitor our temperature-controlled storage areas. Warehouses are not accessible to the public, ensuring that your belongings are handled efficiently and with the utmost care.
Only you and authorized individuals can access your stored containers, providing an extra layer of security and peace of mind. So when it comes to secure Renton self storage facilities, look no further than PortaBox Storage.  Contact us for more information, and we'll be happy to discuss how we can meet all your storage needs. Trust us to keep your items safe and secure.
Convenient Renton self storage option
Our goal is to provide you with a convenient way to store and access your belongings. With a variety of options to choose from, you'll have no problems finding the right type for you. We offer both long-term and short-term storage solutions. You can always change the duration of your on-demand storage plan. Our mini-storage solutions are perfect for college students or anyone with minimal storage needs. At PortaBox Storage, we strive to provide flexible and convenient options that meet your unique storage requirements.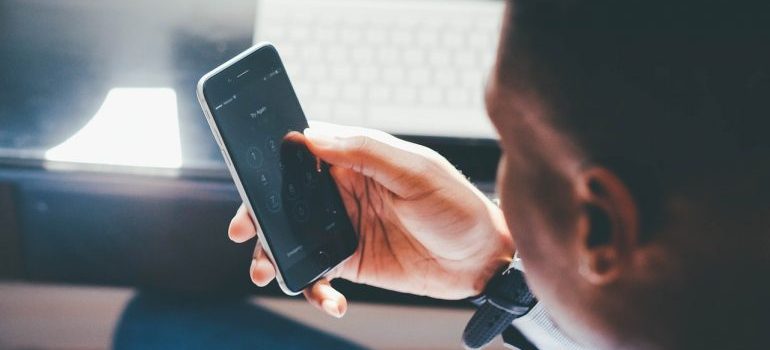 Storage solutions that don't break the bank
In addition to our convenience, our self-storage services are also highly affordable. We offer a variety of pricing options to fit your budget, with no hidden fees or surprise charges. You only pay for the space you need, and we offer flexible terms that allow you to adjust your storage plan as your needs change. This means you don't have to pay for more storage space than you need, and you can easily scale up or down as necessary.
Getting the Renton self storage to meet your needs is very easy
To make our services as convenient as we claim they are, we have made sure that steps for getting the PortaBox at your disposal are very easy.
The first thing you need to do is to ask for your PortaBox Storage quote today. Let us know if you are interested in using our on-site storage solutions. We will discuss the number of units you need, preferable delivery dates, and addresses. Our agents will gladly answer all your questions. They will also help you resolve any dilemmas about the size of the unit(s) or anything else. Once we agree on the execution plan, we will deliver the PortaBox(es) to the home or business residence you wanted.
The following step includes the packing and loading process that you will be performing at your convenience. Your Renton self storage units will wait at your driveway for as long as you need them to be completely packed. As we already stated, you are welcome to order packing materials, if needed, at highly competitive prices. All units are placed at ground level. So you can easily access them without any special ramps, tools, or equipment.
Once you are finished loading your self-storage, call us. We will come to pick up the container at a time that suits your needs. We can either ship the PortaBox to your preferred destination of moving or safely store it in some of our Washington warehouses. There, you will have the opportunity to access your unit during our work hours. Just make sure to notify us 24 hours prior to the visit. That way we can stage the area for you to use the PortaBox in privacy.
We go beyond the notion of offering Renton self storage containers
The extent of PortaBox services at your disposal covers a wide variety of relocation needs, extending to:
No matter if you are moving or using our Renton self storage solutions at the same address, you will save your precious time with us. Avoid wasting time and money on truck rental and loading. Rely on us to deliver PortaBox(es) to your doorstep and transport your belongings wherever your new home or offices are at a time convenient for you.
Also, make sure you turn to us if in need of quality packing materials to secure your possessions throughout the move. You can purchase different types of cardboard boxes, moving pads, padlocks, and many other helpful packing supplies.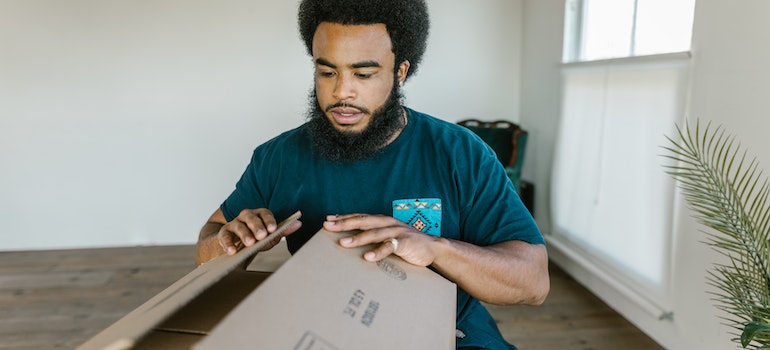 There are many reasons why we offer the best Renton self storage you can find
PortaBox Storage offers a range of location-specific benefits to customers in Renton, providing them with unique and convenient storage solutions that cater to their specific needs. Here are some of the location-specific benefits of PortaBox's self-storage services in Renton:
PortaBox offers container storage and transportation services at various local events and festivals, such as Renton River Days and the Renton Farmers Market. This allows customers to conveniently store and transport their belongings during these events without having to worry about storage or transportation logistics.
Given Renton's strong manufacturing and construction industry presence, PortaBox offers specialized storage options for equipment and tools. These storage solutions are designed to cater to the specific needs of individuals and businesses in the manufacturing and construction industries. We can provide them with a safe and secure place to store their equipment and tools.
The Renton area can be damp and rainy during the fall and winter months, which can be damaging to certain items. To protect customers' belongings from the weather conditions in the area, PortaBox offers temperature-controlled storage options. 
 Given the high level of mobility and turnover in the Renton area due to job opportunities and the strong real estate market, PortaBox offers flexible delivery and pickup options for local moving and relocation needs. This allows customers to easily and conveniently store and transport their belongings during the moving process, without having to worry about storage or transportation logistics.
Save time and money – order your PortaBox today
If you wish to have peace of mind knowing that you are using quality, safe, and affordable Renton self storage solutions, make sure to get in touch with our Renton representatives as soon as possible. Save your time, money, and nerves by having your unit delivered to your residential or commercial doorstep at your convenience.