Renton Self Storage
Washington or Idaho – PortaBox Storage presents you with the premium Renton self storage alternative for all your needs!
Whether you are in the process of relocation, home renovation, or decluttering – our Renton self storage portable containers can be of great help. Renting storage units has turned out to be very useful and practical when in need of additional space. With decades of experience in the storage industry, PortaBox Storage understands the various needs people have when they wish to safeguard their belongings. And so, we built our company on the belief that people should have a cost-effective and time-efficient way to store away their prized possessions without having to rent a truck or hire a moving crew to transport it all. And that is how our idea of portable self storage boxes came into existence. Give us a call to learn more or simply order your PortaBoxes at your earliest convenience.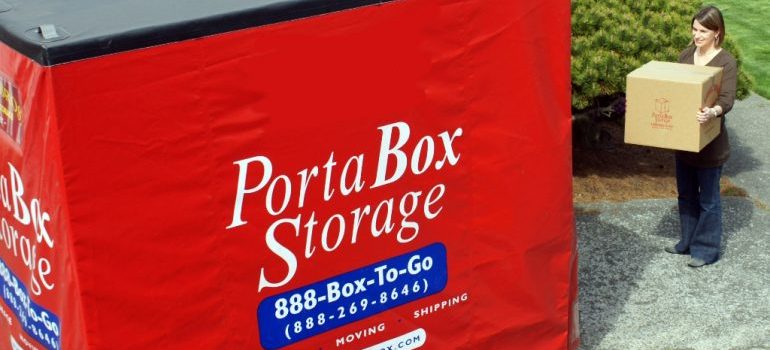 Using PortaBoxes offers convenience at highly competitive rates
Finding the best storage solutions for your specific needs can be a time-consuming and exhausting process. And PortaBox Storage understands that completely. After all, it is one of the reasons why we founded our business. Our team makes sure to dedicate our time and expertise to help people in need. Our company offers portable self storage containers in West Seattle that are weather-resistant, cost-effective, and easy-to-use. Whether you are looking to store residential or commercial property, our containers offer the ideal solution for your needs.
Secure and reliable Renton self storage options
If you are using our portable storage units to help you relocate, the process is simple. Once we deliver the PortaBox(es) at your address, you will pack your belongings and load them up. Once you're done, call us and we will pick them up and transport them to your new home or to one of our three storage warehouses in the Puget Sound area. We can either store them in our self storage facility in Lynnwood, WA, or in one of our other storage facilities in Seattle or Newcastle.
The things to know about PortaBox containers that you will be storing your belongings in:
they are well-constructed and in different sizes,
made out of resilient materials,
covered with heavy-duty, weather-resistant vinyl covers.
All these qualities will provide the necessary utmost protection for your residential or commercial possessions. Whether you are moving or storing them. Since they stand firmly on the ground, the self storage units in Renton are very easy to load. Therefore, you don't need to own and use any specific moving equipment.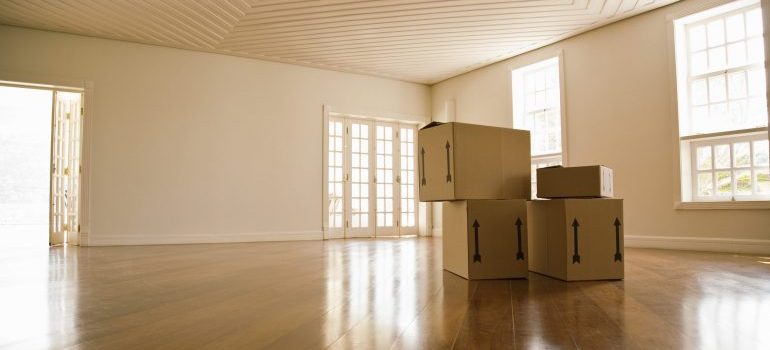 Additional benefits of portable storage solutions
Our vast experience in the relocation industry has shown us that PortaBox units are a great opportunity for everyone. But especially for people who love or need to use the do-it-yourself approach. Using our on-site storage solutions will provide you both quality and safety. Not to mention – cost-effective ways of safekeeping your belongings. No matter if they are staying in your driveway or you decide to store them in any of our four storage facilities in the State of Washington.
There is an additional benefit of using PortaBox Storage services. You will not have to unload them once they arrive in the storage facility. Why? Because we are storing them as a whole. Your inventory will be safely kept in the exact place and order you left it. And once the need for using some of your belongings occurs, your PortaBox will be accessible to you at your convenience. Use your time wisely and opt for our competitively priced and time-saving storage options.
Getting the Renton self storage to meet your needs is very easy
In order to make our services as convenient as we claim they are, we have made sure that steps for getting the PortaBox at your disposal are very easy.
The first thing you need to do, obviously, is to get in touch with our Renton representatives and let us know you are interested in using our on-site storage solutions. We will discuss the number of units you need, preferable delivery dates, and addresses. Our agents will gladly answer all your questions. They will also help you resolve any dilemmas about the size of the unit(s) or anything else. Once we agree on the execution plan, we will deliver the PortaBox(es) to the home or business residence you wanted.
The following step includes the packing and loading process that you will be performing at your own convenience. Your Renton self storage units will wait at your driveway for as long as you need them to be completely packed. As we already stated, you are welcome to order packing materials, if needed, at highly competitive prices. Since the units are placed at ground level, you will easily access them without any special ramps, tools, or equipment.
Once you are finished loading your self storage, call us. We will come to pick the container at a time that suits your needs. We can either ship the PortaBox to your preferred destination of moving or safely store it in some of our Washington warehouses. There, you will have the opportunity to access your unit during our work hours. Just make sure to notify us 24 hours prior to the visit. That way we can stage the area for you to use the PortaBox in privacy.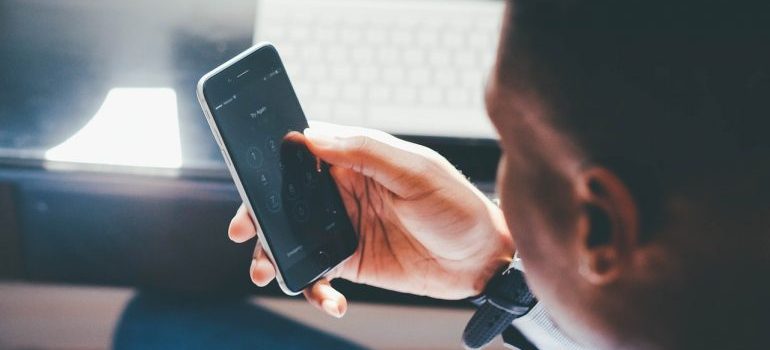 We go beyond the notion of offering Renton self storage containers
The extent of PortaBox services at your disposal covers a wide variety of relocation needs, extending to:
No matter if you are moving or using our Renton self storage solutions at the same address, you will save your precious time with us. Avoid wasting time and money on truck rental and loading. Rely on us to deliver PortaBox(es) at your doorstep and transport your belongings wherever your new home or offices are in a time convenient for you.
Also, make sure you turn to us if in need of quality packing materials to secure your possessions throughout the move. You can purchase different types of cardboard boxes, moving pads, padlocks, and many other helpful packing supplies.
Save time and money – order your PortaBox today
If you wish to have the peace of your mind knowing that you are using quality, safe, and affordable Renton self storage solutions, make sure to contact us as soon as possible. Order your PortaBox Storage today, save your time, money, and nerves by having your unit delivered to your residential or commercial doorstep at your convenience.