Boise PortaBox
Washington or Idaho – PortaBox Storage presents you with the premium self storage Boise alternative for all your needs!
Benefits of PortaBox
When you need Seattle temporary storage, Lynnwood WA storage units, Newcastle self storage or
Boise storage solutions – PortaBox delivers!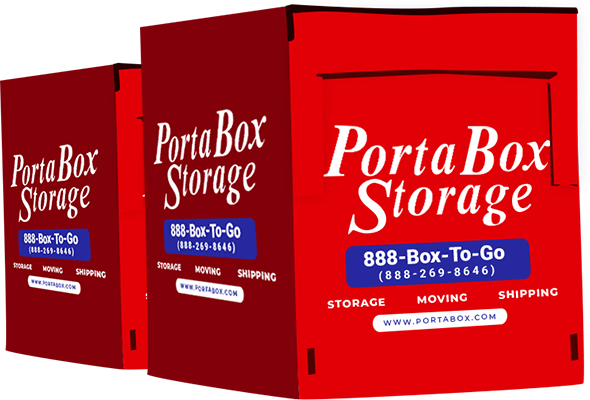 Time-Saving and Cost-Efficient
One-Time Loading & Unloading
Easy & Quick Access to Items
DIY Storage on Your Schedule
Organized Pickup and Delivery
State-Wide Area Coverage
No Minimum Weight Requirements
How PortaBox Works?
Order the necessary number of PortaBoxes.
Take your time to pack everything.
Arrange pick-up and storage destination.
Enjoy your temporary storage.
Choose a storage unit that can be delivered right to your doorstep, a self storage Boise container that's even stronger and more convenient than the regular ones? For almost three decades, PortaBox Storage has been providing people with portable storage Boise solutions. Our containers have everything for ensuring the safety of your items. They are water-resistant, have double reinforced doors, and a heavy-duty lever action locking system. Whether you opt for a heated storage Boise or a regular one, we will deliver them for you at the desired location and provide the labor to load and unload containers, if necessary. If this sounds like the storing experience you want to have, reach out to us and we will take care of the rest for you.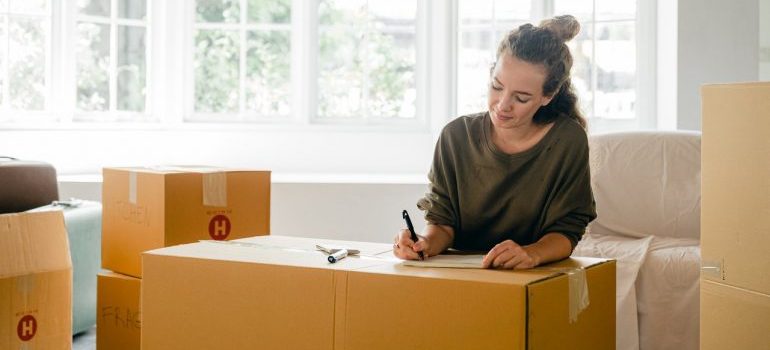 What do you get with our portable storage Boise containers?
The demand for storage containers is on the rise due to the set of benefits that come with them. Storage containers are great for those who are in the middle of relocation, renovation projects, or for those who just need some extra space in their homes and offices. With storage units, you get to maximize your space without spending a fortune on it. Storage units really are convenient, but we wanted to make them even better and simpler. This is exactly why we have introduced portable heated storage Boise into our offer.
Opt for our door to door storage service and:
You won't have to rent a moving truck and drive it to the storage facility;
Leave the loading and unloading part for professionals;
Forget about spending hours on packing;
You won't have to worry about the safety of your belongings.
Our storage units can be found in various locations. Simply take a look at the following link for "portable storage containers for rent near me" and find the one that is closest to you. We will deliver your PortaBox to you and then ship it or store it at one of our safe warehouses. It is as simple as that.
Convenient and innovative solutions
Many people describe storing items as an overwhelming experience. The fact that they have to pack everything and figure out how to drive boxes in the safest manner is what stresses them the most. Both of these problems disappear when you opt for a portable storage Boise.
Since we deliver porta box right at your doorstep and then take it to one of our secure facilities, you don't have to worry about finding and renting a truck. Because of this, many companies choose to place their documents and records in our inventory storage. They simply have to separate the items they want to store and the rest is our job. This kind of convenience is what you deserve. Storing items isn't an overwhelming process when you have PortaBox by your side.
Professionalism and quick delivery
Whether your plan is to store away some old furniture or valuables, they will be treated with the utmost care. To us, it doesn't matter how valuable your items are because we treat them all as if they were the most expensive in this world. Our staff is professional, carefully chosen, and trained. They can provide you with all the information you need, as well as provide the labor to load and unload your containers.
We offer packing materials Boise of the highest quality that can keep your belongings safe while being stored away. If you are not sure whether you will be able to pack your belongings properly, we will send professional packers to your address who will handle this task for you. They can even deal with the most delicate items that are meant to be stored in a heated storage Boise.
Flexibility and guidance all the way
Being a part of this industry for almost 30 years has taught us that people have different needs. This is why every serious company needs to offer flexible solutions that can be easily customized. If you opt for our self storage Boise, not only will you get to customize your storage solution, but you will also get guidance all the way.
Let us know what your needs are and we will present you with options that can meet them. Feel free to ask us anything that interests you and we will gladly answer all of them. At PortaBox, residents of Boise can get the extra space for their items and a service that's tailored according to their requirements.
Maximize your space in just four simple steps
Do you like what you get with our portable storage containers? If so, you are in luck! You can get as many PortaBoxes as you need in just 4 steps.
Let us know how many portable storage containers you need. We can help you determine the number of containers you need.
Tell us where we should deliver your PortaBoxes. We can send them to your home or business, the choice is yours.
Pack your PortaBox at your own pace and let us know when you are done. If it is necessary, we will send professional packers to take care of this task for you.
We will pick up your PortaBox and bring it to one of our conveniently located warehouses. You can access our facilities whenever you want, just schedule it.
Reach out to us and get a self storage Boise container today
If you want to get heated storage Boise in the form of a portable container or you have some questions, get in touch with us today. We will be more than glad to answer all of your questions and provide you with all the information you need. PortaBox Storage is a company that's committed to quality and constantly looks for ways for improving services. We are here to make the storing experience as simple as possible for our clients. Reach out to us to learn more about our portable storage Boise offer.
103 N Curtis Road
Boise, ID 83706
Phone: (208) 375-0963