Woodinville Self Storage
PortaBox Storage presents you with the premium Woodinville self storage alternative for all your needs!
The self storage industry in the United States makes approximately $35.5 billion per year in profit. That amount is a clear indication that the number of people who need self storage is at an all-time high. Tracking down a perfect company with affordable prices and safe units can be a lengthy process. And securing your belongings in the safest conditions possible should always be your primary concern. The Woodinville self storage portable containers that PortaBox Storage provides can guarantee that. As premier portable storage providers, we are focused on making the process of storing your belongings as easy as it can be. Give us a call to place your order today! Our team will gladly arrange for delivery and pickup times with you to meet your specific timetable.
PortaBox services are secure and convenient
The list of reasons why you might need a storage solution is a rather long one. Remodeling your house, relocating, moving in with your significant other, decluttering – you can count on needing storage at least once in your life. The tricky part about finding and renting a unit is that different companies offer completely different levels of safety and security. Add that to the fact that the pricing can vary significantly, and you get a process not many people want to go through.
With PortaBox services, you get to eliminate all these concerns people have. We have designed easy-to-use PortaBox services which will save you from the hassle of renting a unit, then driving a truck for the loading and unloading of your items. As one of the most respected companies in Woodinville and across Washington state, we have ensured that our units can safely store all of your items. Whether you leave musical instruments, fine china, or holiday decorations in our care, we can vouch for their complete safety – for as long as they remain in our units.
It is through many safety measures that we have worked on making our boxes more resilient. Our well-constructed containers are covered with heavy-duty, weather-resistant vinyl covers. All of our boxes are further protected with double reinforced doors with a sturdy piano hinge, as well as a heavy-duty lever-action system. Securing your belongings in the most efficient as well as a cost-effective manner is our specialty.
How do our Woodinville self storage services work?
PortaBox Storage focuses on your schedule and convenience. Whether you are in pursuit of self storage in Newcastle, WA, Bellevue or Woodinville, the process is as follows:
Step one is contacting one of our many PortaBox consults. This is the part where you can get an answer to all of your pressing questions, as well as to inquire about our different storage plans.
When you conclude how many PortaBoxes you need, simply place your order. We will schedule the delivery of our PortaBoxes to the residential or commercial address you provided us with.
The next part is up to you. Our team will unload the boxes at a position that works best for you, after which you can pack them at your convenience. With our PortaBoxes being at a ground level, you won't have to use any special equipment to load your belongings.
If all of your items are safely placed inside the container, give us another call to schedule the pick-up date. We will come to your property, pick up the containers, and transport them to our secure warehouse. Ultimately, we can also ship your PortaBoxes to a different address or leave them in your backyard. We strive to do whatever works best for you.
As a flexible self storage company, we wanted to ensure you have easy access to your belongings. Give us a call when you need to retrieve some of your items or simply ensure their safety. A 24-hour notice will be enough for us to stage a visit to our warehouse and the PortaBox containing your items.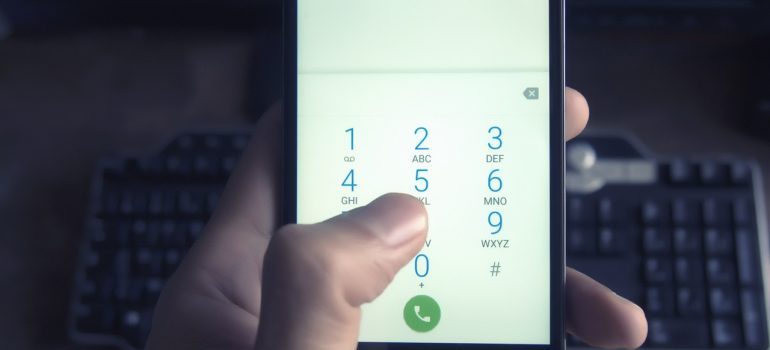 PortaBox storage can even solve the lack of packing supplies
While you might not need special tools for loading your items in our Woodinville PortaBoxes, you still need regular packing supplies. The shopping for these supplies can be a daunting and time-consuming task. As a company focused on solving all of your concerns related to storage, we have designed a special service. A service where you can supply yourself with high-quality packing materials at a price that will suit your budget.
Our offer of packing materials is very diverse. We offer padlocks, moving pads, different-sized cardboard boxes, as well as many other mandatory supplies. See for yourself why we are one of the top packing supplies providers in Seattle and place your order today!
Premier self storage in Woodinville for residential and business purposes
One of the main benefits of our portable self storage units is the fact that they can safely store both residential and business items. From office chairs and documents of importance to your antiques and electronics, our residential and business solutions will ensure all your needs are met at a time when you need it most.
With long-term and short-term storage plans that can be on a yearly, 6-month, 3-month, or month-to-month basis, you can have a perfectly-suitable unit with no minimum weight limit. And with a 2000 pounds maximum limit, Woodinville residents will have more than enough space for storing all the items they have.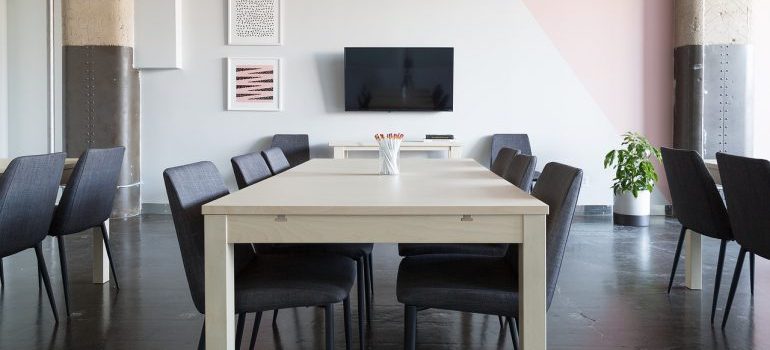 Contact PortaBox Storage and have our flexible solutions at your disposal
As a flexible company focused on high customer satisfaction, PortaBox Storage can tailor any storage-plan to fit your different needs. One phone call to us will have our professionals delivering premier Woodinville self storage right to your doorstep. For more information about how PortaBox can aid your efforts, call us toll-free at 1-888-BOX-TO-GO or at (888) 269 8646. We are at your disposal every day from Monday to Saturday!