Shoreline Self Storage
Washington or Idaho – PortaBox Storage presents you with the premium Shoreline self storage alternative for all your needs!
Benefits of PortaBox
When you need Seattle temporary storage, Lynnwood WA storage units, Newcastle self storage or
Boise storage solutions – PortaBox delivers!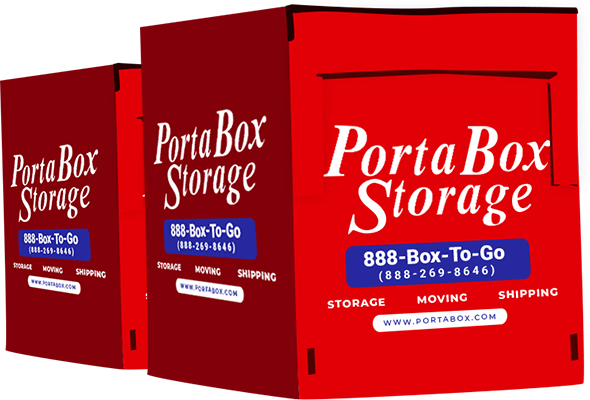 Time-Saving and Cost-Efficient
One-Time Loading & Unloading
Easy & Quick Access to Items
DIY Storage on Your Schedule
Organized Pickup and Delivery
State-Wide Area Coverage
No Minimum Weight Requirements
How PortaBox Works?
Order the necessary number of PortaBoxes.
Take your time to pack everything.
Arrange pick-up and storage destination.
Enjoy your temporary storage.
Be it due to an impending relocation, a change in your marital status, or the fact that you have piled up too many items in your home, there are many reasons why you might need a storage solution. For many years now, self storage solutions have prevailed over regular storage facilities and units. Thus, when you find yourself in need of premier self storage Shoreline, you just have to pick up the phone and get in touch with PortaBox Storage. There is a good reason why we belong to the very top of the self storage industry – our safe and cost-effective solutions are at your reach every season of the year. Contact PortaBox Storage and get all the necessary pieces of information about our long-term and short-term storage solutions.
Save your time and avoid all hassle by using our self storage Shoreline
With PortaBox Storage, you don't have to spend hours of your time touring different storage facilities, and choosing a unit of an appropriate size. Instead, you can place a phone call for the desired number of PortaBoxes and we will make sure they reach your doorstep. Our PortaBoxes were designed with all of your needs in mind. So it doesn't make much of a difference whether you are storing residential belongings or office items – our self storage Newcastle facility will be the perfect home for your possessions.
We also offer additional convenience to all of our customers. Our offer consists of different storage plans where you have a chance to store your belongings for over a year. Or you can just choose between our 6-month, 3-month, and month-to-month storage plans. Sometimes, you might not be able to tell just how long you might be in need of a unit. The good news is that you have a chance to alter your package once your needs change. We know how important it is to be flexible, so we incorporate that quality in every aspect of our business proceedings.
The process of renting our PortaBoxes
One of our main goals was to make the self storage process as easy as possible for you. Since an easy rental process is a staple of our services, you won't have to spend your days connecting the dots and figuring out how to get ahold of our solutions. The entire process takes place in a couple of simple steps.
First and foremost, contact PortaBox Storage to place an order for the number of PortaBoxes you need. Schedule the drop-off date and count on us to arrive with your delivery at the agreed time.
When we position your Shoreline self storage units, we will leave the property and allow you to pack on your own time. Please take note that our PortaBoxes are at a ground level so you won't need any special equipment for their packing. In case you need packing materials, such as locks and paper pads, just mention that to our team. We are one of the best suppliers of packing materials so we are fully equipped to provide assistance in this area, as well.
Once the last of your items are safe inside our PortaBoxes, give us another call to schedule the pick-up date.
The last step is an optional one. You have two options – you can either decide to keep your PortaBoxes on your property or we can place them in our Newcastle, Seattle, or Lynnwood self storage facility. Our warehouses include a fire-alarm system and have no external entry points. There are only two parties who will be able to access our warehouses – our employees and you. Give us a 24-hour notice at any point in time and we will stage everything for your arrival.
Do you need your PortaBoxes shipped to a different location? PortaBox Storage has got you covered!
If you are currently going through relocation, you already know how tiring it can be to transport all of your belongings. There's renting the truck, loading it, and driving it to a new location – all accompanied by a risk of something going wrong. Luckily, our self storage in Shoreline will give you a perfect way out of this problem. With our moving and shipping services, you have a chance to avoid all of the aforementioned tasks. We will pick up your loaded boxes and drive them to your new home or headquarters. PortaBox Storage will work with you to arrange the pick-up and drop-off dates, basically working on your schedule – not ours.
PortaBoxes are perfect for business and commercial purposes
Our self storage solutions in Shoreline might be the perfect shipping and storage solution for families; but, we also serve a great function for an array of business and commercial purposes. The business solutions we have to offer were tailored to fit the needs of different industries. Give us a call whether you need to store office chairs and desks, documents of importance, or your seasonal inventory. Our cost-effective and safe solutions will be a perfect match for you.
Bear in mind that safety will never be in issue with us. We provide the city of Shoreline with resistant containers that are protected by weather-resistant vinyl covers. Our PortaBoxes feature double-reinforced doors with a sturdy piano hinge, as well as a heavy-duty lever action locking system. Maximum security is ensured in every sense of the word.
Contact PortaBox Storage and solve your problems
There isn't a reason to waste your time searching for perfect self storage Shoreline. To get a safe, affordable, and convenient storage solution, all you have to do is contact PortaBox Storage. We will deliver the units to your doorstep and work according to your schedule. From start to finish, we will adjust to your timetable – not the other way around.