Issaquah Self Storage
PortaBox Storage presents you with the premium Issaquah self storage alternative for all your needs!
Benefits of PortaBox
When you need Seattle temporary storage, Lynnwood WA storage units, Newcastle self storage or
Boise storage solutions – PortaBox delivers!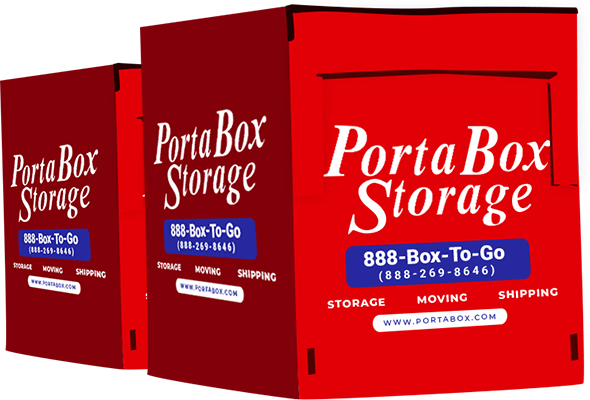 Time-Saving and Cost-Efficient
One-Time Loading & Unloading
Easy & Quick Access to Items
DIY Storage on Your Schedule
Organized Pickup and Delivery
State-Wide Area Coverage
No Minimum Weight Requirements
How PortaBox Works?
Order the necessary number of PortaBoxes.
Take your time to pack everything.
Arrange pick-up and storage destination.
Enjoy your temporary storage.
Storage solutions have become a staple of everyday life. If your place of residence is Issaquah, you do not have to keep living in a house where your daily functionality is not on a desirable level. You can feel free to relocate and simply get in touch with PortaBox Storage. In this way, you will get a unit that will be the perfect fit for your needs. Our PortaBoxes will be the perfect home for all types of items. From fragile belongings to valuable antiques, rely on our Issaquah self storage for providing a safe shelter for all of your possessions. To get a PortaBox that is perfect for your needs, all you have to do is contact us. Everything after that will be smooth sailing.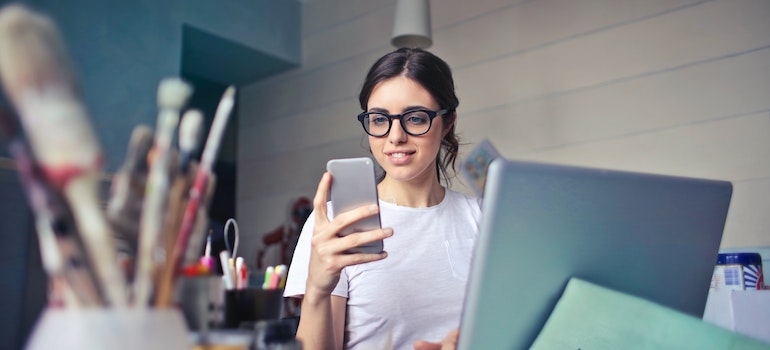 Issaquah self storage system made to serve your needs
Getting a perfect-sized storage unit in Issaquah has never been as easy as it is today. Today, you can just order the precise amount of PortaBoxes that are needed and have them delivered to your address. You tell us how many PortaBoxes you need and your place of residence and we deliver them without letting you wait too long for our arrival.
Then, you can feel free to pack your Issaquah units at a time that is most convenient for you. Our PortaBoxes are grounded which means you will not need any special equipment in order to load your items into the unit. Should you find yourself in need of packing materials, you can rely on us in that department, as well. We do not lack high-quality packing supplies in Seattle just like we do not lack reliable PortaBoxes. Our team is here to serve you, and that means having the ability to cater to your many needs at once.
After packing your belongings, give us a call, and our team will arrive quickly and pick up your Issaquah storage unit. We will transport it/them directly to our warehouse, where all of your items will be kept safe and sound.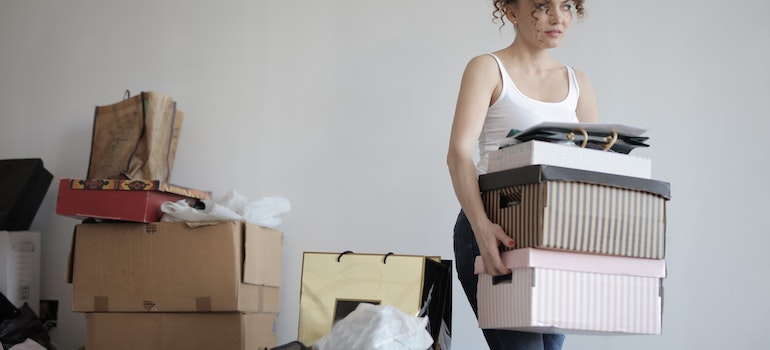 No minimum limit as to how much you can store gives you additional liberty
At PortaBox Storage, we do not like to restrict you in any way. That is why there is no minimum limit to the items you can store. We understand that sometimes you might just need to store holiday decorations while you are renovating the basement. Our company is here to help you out. Our Issaquah PortaBoxes can be delivered to residential or commercial properties. The goal of our self storage services is to make any period of life easier – no matter whether you are expanding into a bigger office or renovating a part of your home.
Are you having a hard time finding enough space for your items?
Is your home completely cluttered and you have no more room for new items? In this case, you could use self-storage. This is quite a convenient solution because you are going to feel like you have another room in your home. Your storage unit is going to be at your disposal and you can count on us to deliver it to you whenever you want. As you already know, you can choose a period during which your unit is going to be in our facility. Naturally, we know that it is possible for your needs to change over time which means that we are going to be there to hear you out and help you. There is nothing to worry about – we are always there to provide our clients with premium services.
If you need seasonal storage, we are here to help you
Even if you need storage services for a month, Issaquah self storage is the answer. You may have many Christmas ornaments, Easter decorations, winter or summer sports equipment, etc. You do not need on daily basis items of this kind. As a matter of fact, you only need them during a certain time of the year. Equipment for hiking, skiing, and camping gear require a lot of space. Therefore, there is no reason that they occupy much-needed space in your home. Feel free to rely on PortaBox and we will help you find the most convenient solution. Since your unit is going to be in Issaquah, WA, it will not be hard for us to deliver it to your home in no time. Contact us and we are going to let you know all of the details.
Your belongings are going to be stored in a temperature-controlled unit
Another reason why you should let us help you is that we can provide you with a unit where you can set the temperature that suits your items best. For example, if you have some valuable pieces of furniture that need proper care, you will not worry about their safety if you hire us. We are going to help you set the temperature according to your instructions.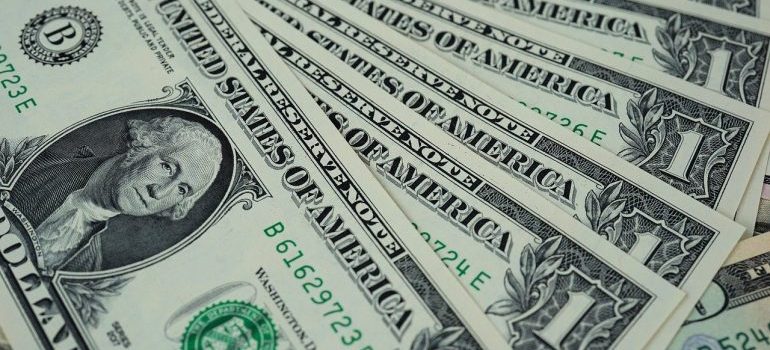 In addition to this, your unit is going to be monitored 24/7. You will see this for yourself and you can check this piece of information by contacting us or reading our reviews. Once you make a final decision, no matter whether you need Issaquah, Seattle, or Lynnwood self storage, you know which number to dial.
Does your company need more space for an upcoming local event? We will help you
If it happens that you are running a company and you realize that you are going to need more space for a certain event? Do not worry, we have a great solution – store temporarily some of your items. Think about which items you are not going to need during that period of time, and put them in self-storage. When the event is over, you will have them back. As you can see, this is a simple, cost-effective, and convenient solution.
Naturally, we have many business solutions if you decide that you need storage for other purposes or for a longer period of time. What is important to remember is that your Issaquah self storage unit is going to be in great hands and that your items are not going to suffer any damage.
Renting our self storage is quite an affordable solution
One of the fastest, most cost-efficient, and most favorable solutions for dealing with extra items is renting self storage. This is a great option, especially when you bear in mind that the longer you use our services, the lower your costs become. We are a company that is more than willing to meet you halfway. Just let us know what your wants and needs are and we are going to do our best to make all of that happen.
Feel free to shop around, but you can be sure that you are not going to get a better offer. You are going to have a highly pleasant experience with our professionals. You will see how much they care about your belongings and how much attention they are going to dedicate in order for everything to run smoothly.
Use our storage units when you are going through a moving process
Our moving and shipping services are more than helpful. This means that you will have a chance not to pack everything and load the moving truck. All you should do is store your items in our unit and we will make sure it reaches your new home safely. You will not be in a position to transport the storage unit, which is going to be great because you will not have to spend more time or money than necessary.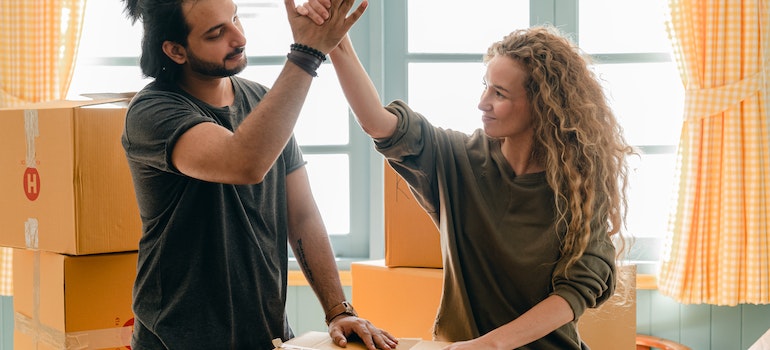 Our company is going to do this on your behalf. What you should do is let us know all of the important pieces of information regarding your moving process. Once we are familiar with what is ahead of us, we are going to make a detailed plan. It is certainly a great thing that you will not have to complete both packing and unpacking parts and think about packing supplies.
PortaBox Storage is here to provide you with perfect and flexible solutions
For PortaBox Storage, every customer matters equally. That is why we have ensured that every Issaquah self storage unit meets our high standards of quality. Once you put your items in our hands, you do not have to worry about their safety. Considering the fact that we can meet different storage needs of our clients, you can be sure that we are going to find the perfect solution for your unique needs too. We here at PortaBox Storage will keep your items protected, safe, and sound until you need them again. All you have to do is contact us and order the number of PortaBoxes you need and let us take care of the rest. We have made the process of storing your belongings as easy as possible!