Packing Materials
Washington or Idaho – PortaBox Storage presents you with the premium self-storage alternative for all your needs!
Benefits of PortaBox
When you need Seattle temporary storage, Lynnwood WA storage units, Newcastle self storage or
Boise storage solutions – PortaBox delivers!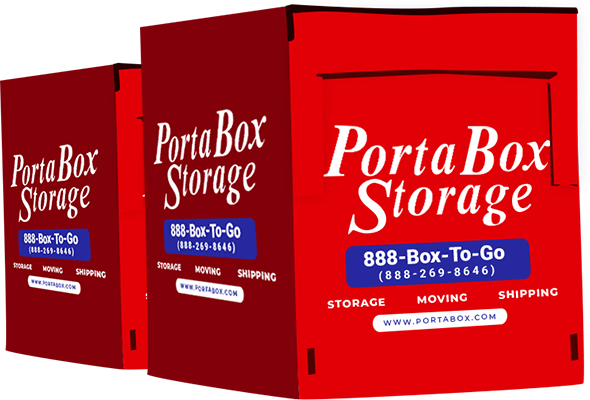 Time-Saving and Cost-Efficient
One-Time Loading & Unloading
Easy & Quick Access to Items
DIY Storage on Your Schedule
Organized Pickup and Delivery
State-Wide Area Coverage
No Minimum Weight Requirements
How PortaBox Works?
Order the necessary number of PortaBoxes.
Take your time to pack everything.
Arrange pick-up and storage destination.
Enjoy your temporary storage.
If you need packing materials, we can deliver them right alongside your container.  You can also drop by one of our offices to purchase packing materials at your convenience. We offer everything you will need to ensure the safety of your packed belongings, including:
Padlock locks
Lock with two (2) keys
10 paper pads & one roll of tape bundle
10 book cartons, 5 medium cartons, & one roll of tape bundle
PortaPAK #1
PortaPAK #2
Paper pads
As you can see, we will provide you not only with packing materials but with packing supplies and pads necessary to safely wrap your belongings for longer-term storage. Although you can use your own lock, we will also provide you with a lock and key only you will have. You can share it with your trusted people and allow them access to your PortaBox on your behalf.
We also offer rental plans for some of our packing materials, including:
Blankets
PortaPads (monthly rental required)
Get in touch with our representative during our business hours or contact us via our website. We'll be happy to discuss and find the best storage option for you and your budget.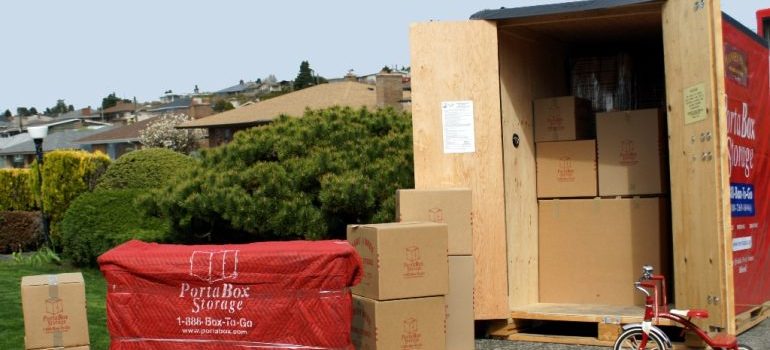 PortaPAK Contents
The following is a list and description of the materials needed to protect your possessions:
1. Book Carton (1.5 cu. ft.) – A small, easy-to-handle carton designed for heavy items such as books and records. Care must be taken so the box does not become too heavy for handling.  Extremely old or valuable books should be individually wrapped.
2. Medium Carton (3 cu. ft.) -This utility box has a wide range of uses for smaller items throughout the home.  It is ideal for small appliances, tools, non-perishable food, or clothing.  Packing similar articles together will make unpacking easier.
3 & 4. Large Cartons (4.5 to 6.5 cu. ft.) – Useful for lighter weight, bulky items such as linens, pillows, and large toys.
5. Dishpack – An especially sturdy carton for fragile items including china, glassware, figurines, and sculptures.  This carton is often reinforced with inserts to further protect such items as crystal stemware.  All pieces of china and glassware should be individually wrapped in unprinted paper and properly secured with additional paper padding. Dishes should be positioned on end to lessen the chance of breakage. Each carton should be labeled "Fragile – This End Up. "
6. Upright Carton -Typically used for lamps, statuary, and other specially sized items.
7. Wardrobe – A portable closet.  Clothes remain on hangers to stay free of dirt and minimize wrinkles.
8. Mirror/Picture Cartons -Telescoping cartons fit each mirror, picture or glass table top exactly.  Heavy corrugated braces reinforce each corner.
9. Mattress Cartons – Available in a number of sizes, from crib to king mattress.  They protect mattresses and box springs from dirt and tearing and help provide structural support to avoid bending.
10. Packing Paper – Only clean unprinted paper should be used for wrapping and padding.
Please check with your local PortaBox warehouse for up-to-date pricing on all packing materials.