Ballard Self Storage
PortaBox Storage presents you with the premium Ballard self storage alternative for all your needs!
Benefits of PortaBox
When you need Seattle temporary storage, Lynnwood WA storage units, Newcastle self storage or
Boise storage solutions – PortaBox delivers!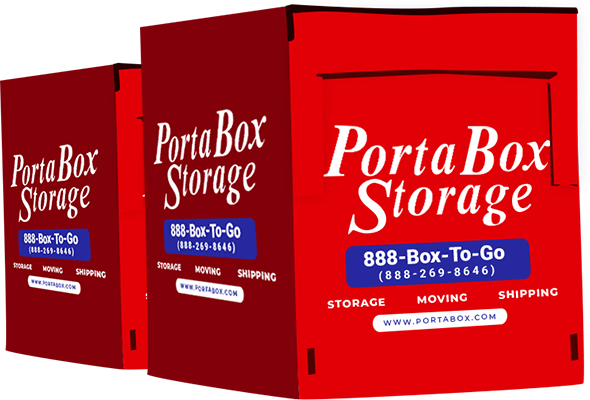 Time-Saving and Cost-Efficient
One-Time Loading & Unloading
Easy & Quick Access to Items
DIY Storage on Your Schedule
Organized Pickup and Delivery
State-Wide Area Coverage
No Minimum Weight Requirements
How PortaBox Works?
Order the necessary number of PortaBoxes.
Take your time to pack everything.
Arrange pick-up and storage destination.
Enjoy your temporary storage.
Portable self storage is the most convenient, cost-effective, and simple solution when your project involves remodeling a home, decluttering your living space, refinishing or installing flooring, or cleaning out spaces such as your attic or garage. PortaBox Storage saves you the time and effort of having to research reliable and cost-effective storage companies in Washington State. Simply call us today and order your PortaBoxes. We'll deliver the container(s) to your residence or business and leave you to pack them with your belongings. Once all of your items are safely packed in the Ballard self storage containers your neighbors and local businesses have trusted for years, you simply contact us and one of our professional drivers will be scheduled to pick them up and safely transport them to one of our secure storage warehouses.
We offer on-demand storage solutions for all Ballard residents and businesses
The storage industry is constantly evolving, with innovative solutions to make life easier for people with excess belongings. PortaBox is a market-leading solution – established over 25 years ago, with a goal to provide Ballard residents and businesses with affordable and easy to use portable self storage containers. The containers our company uses are well-constructed with resilient materials and covered with heavy-duty, weather-resistant vinyl covers. 
Customers no longer need to waste time packing and transporting valuables from one storage facility to the next. Instead, you can simply order one or more of our PortaBoxes, pack them at your convenience and have us safely transport them to one of our warehouse facilities in:
North Seattle
Lynnwood
Newcastle
After you finish securely packing your belongings into a PortaBox for storage, simply call us at (888) 269-8646 and our team will promptly schedule a convenient pick-up day and time.
Save yourself the hassle of renting and driving a truck
With our convenient Ballard self storage containers, you can avoid renting moving trucks and other related moving expenses. All you need to do is let us know how many empty containers you need, where you need them delivered, and when you want your loaded containers picked up. We will organize the rest and handle the transportation and warehouse storing process.
Our PortaBoxes can safely house a plethora of different items, such as household goods, office supplies, equipment, appliances, collectibles, sporting goods, bicycles, etc. Our Ballard self storage containers keep your belongings safe & secure regardless of the amount of time they spend in storage. What makes PortaBox Storage so special is the fact that we don't impose a limit on how many items you can store. Nor do we limit how many Ballard portable units you can use.
Household storage options 
We understand that minimizing household clutter and reducing unnecessary monthly expenses are critical priorities for our valued customers. With this in mind, there's no better solution than portable Ballard self storage containers for storing:
sports equipment,

furniture,

pianos,

seasonal appliances,

office supplies,

holiday decorations,

family memorabilia, etc.
Furthermore, we take great pride in helping the people of Ballard secure safe and efficient moving and shipping services for your home – all without hassles as well. Let our well-trained, professional staff seamlessly handle the logistics of your storage, shipping, or moving project. That way, you and your loved ones can focus on settling in your new home and adapting to your new environment instead of moving logistics. Not only can we easily store all of your belongings – we can do so at highly competitive storage rental rates.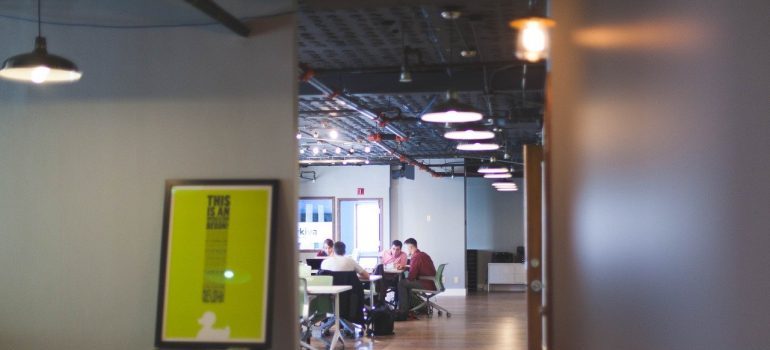 PortaBox Storage offers long-term and short-term storage packages
There are many situations for which a trusted Ballard self storage solution makes life simpler. Maybe you are preparing to open a new office, or your employees need to move to another location. Perhaps you wish to declutter your corporate spaces, offices, warehouses, or supply rooms. Perhaps you will be traveling out of state for an extended trip and you don't wish to waste money on rent. There are virtually endless life circumstances that can be simplified with our PortaBox services.
We recognize that not every customer needs to store their items for a full year. That's exactly the reason why we offer short term storage plans that include a 6-month, a 3-month, and month-to-month plans. Just get in touch with us to find out more about our long-term and short-term Ballard storage rates. Our goal is for you to spend wisely on your self storage while still having a safe and secure setting for your cherished belongings.
You call, we deliver. You pack, we pick up & transport.
Once you get a free, no-obligation storage estimate from us, PortaBox Storage will deliver Ballard self storage portable units at a prearranged time and location. You will then be able to pack your items whenever you have the time and energy. All of our units are placed at ground level. That means you won't need any special equipment when packing and loading your container.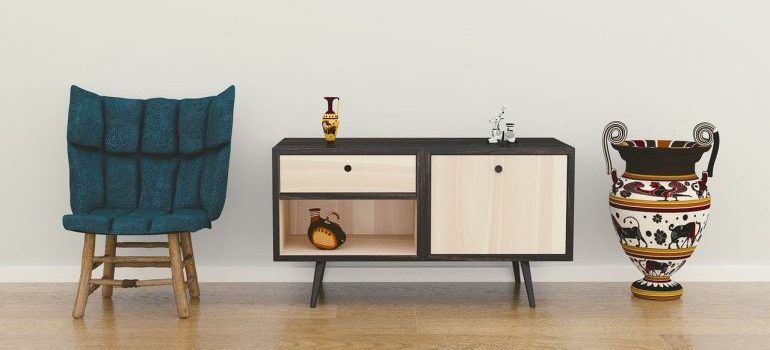 In the event you need packing supplies, we can offer you a wide variety of packing materials at highly competitive costs. As one of the top packing supplies providers in Seattle, we offer padlocks, a vast array of cardboard boxes, moving pads, and many other helpful packing supplies. Once you pack up your belongings, we recommend you take the time to label all your boxes properly and then load these boxes and belongings in your PortaBox. This will make accessing your belongings and the future unpacking process much faster and easier.
It's also important to mention that our warehouses in North Seattle, Lynnwood, and Newcastle/Bellevue all have strictly controlled access. This ensures that no third-party will have access to your Portabox. If you wish to access your belongings, no problem, simply give our company a call with 24-hour notice. PortaBox offers easy, warehouse access to your Ballard self storage containers.
Give us a call and schedule the delivery of your PortaBoxes now
Our team understands the expectations of customers in Ballard. And especially those who are seeking a convenient, secure, and cost-effective way to store their extra belongings and prized possessions. Constructed with safety and security in mind, PortaBox Storage ensures your belongings are protected – both while being transported and stored in one of our secure and temperature-controlled warehouses.