Moving & Shipping Services
Washington or Idaho – PortaBox Storage presents you with the premium self-storage alternative for all your needs!
Benefits of PortaBox
When you need Seattle temporary storage, Lynnwood WA storage units, Newcastle self storage or
Boise storage solutions – PortaBox delivers!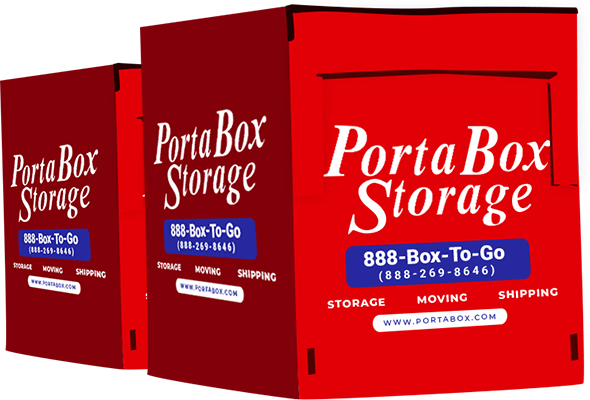 Time-Saving and Cost-Efficient
One-Time Loading & Unloading
Easy & Quick Access to Items
DIY Storage on Your Schedule
Organized Pickup and Delivery
State-Wide Area Coverage
No Minimum Weight Requirements
How PortaBox Works?
Order the necessary number of PortaBoxes.
Take your time to pack everything.
Arrange pick-up and storage destination.
Enjoy your temporary storage.
Anyone who has experienced a relocation knows, moving can be a headache. Between packing, renting, and loading a truck, and physically driving your things to your new home, it's no wonder so many people dread what should be an exciting and celebrated event. With the right support and PortaBox Storage solutions, the moving process will be easy and fast! Professional moving and shipping services in Seattle will make your home and business relocations successful and easygoing!
At PortaBox, we take the hassle out of moving. With our secure containers and a network of trusted, nationwide shipping professionals, we offer smart, affordable alternatives to the traditional move. Modernized and tailored services are waiting for the next customer in Seattle! A reputable moving company will have proper licensing and insurance, giving you peace of mind and protecting you from potential liability in case of accidents or damages.
Seattle Shipping Services
With Seattle moving and shipping services, customers can track their shipments in real-time and enjoy fast and efficient delivery times. Whether you need to ship personal items, documents, or large commercial shipments, Seattle Shipping Services has you covered. Let the experts at Seattle Shipping Services handle your shipping needs and enjoy the peace of mind that comes with knowing your packages are in good hands. You can choose from a variety of storage pods in Seattle to store and ship your stuff into.
Let the Box Come to You
Moving trucks tend to dominate the average driveway, yard, or sidewalk. Our small, secure storage containers were designed with mobility in mind, so you can pack without inconveniencing your daily routine. That's why we offer a wide range of high-quality boxes, packing materials, and shipping supplies, all delivered directly to your doorstep. With our convenient ordering system, you can choose the perfect box for your specific needs. The offer ranges from small cartons to large wardrobe boxes, and everything in between.
Once you've placed your order, our team will ensure your boxes are delivered to your preferred location. You don't have to worry about searching for boxes or making multiple trips to the store. We make our boxes from sturdy materials, ensuring your items are safe during transit. Plus, we offer a variety of packing materials and supplies to help you secure your items and prevent damage during transport. Get the whole experience option for packing services in Settle, as well!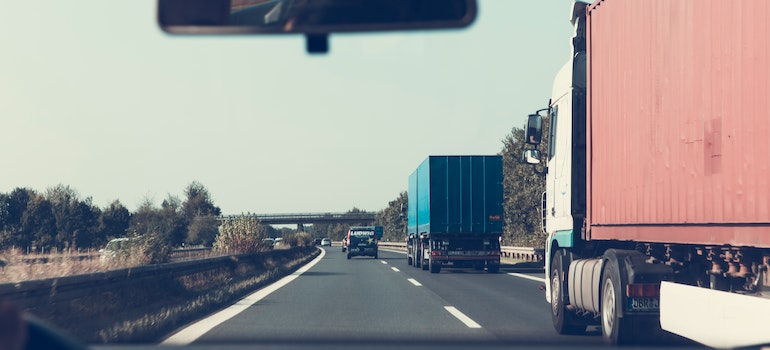 Avoid the Truck
Once you're all packed and ready to go, hitting the road in a clunky moving truck or dealing with the hassle of minimum weight restrictions and unused truck space is the last thing you want to worry about. Avoid the stress and frustration of driving a large truck through Seattle's congested roads and unfamiliar neighborhoods. With our expert team of movers, you can save time and enjoy a worry-free move.
Our experienced movers have the skills and know-how to handle your belongings with the utmost care, ensuring they arrive at your new home safely and securely. We'll take care of driving, navigating tricky city streets, and protecting your precious items during the move. Equipped with top-of-the-line tools and materials, including blankets, straps, dollies, and packing supplies, you can rest assured that your belongings are in the best possible hands.
Say goodbye to the stress of driving a cumbersome truck and hello to a smooth, seamless move with our team of professionals. Let us take care of the heavy lifting and logistics so that you can focus on settling into your new home with ease.
Seattle Moving Services
Our Seattle moving services provide comprehensive and efficient solutions to make your move from residential or inventory storage fast and stress-free. Our pick-up and shipping services allow you to avoid making multiple trips and transport all your belongings in a single trip. We offer secure storage containers that are designed to protect your valuables during transport. Our services are also budget-friendly, and we provide a free quote.
We cater to families, singles, businesses, and everyone else relocating to or from the Seattle area. Our team is experienced in handling moves of all sizes and distances. We take pride in providing personalized solutions that meet your unique needs, from packing and loading to shipping and unloading.
Contact us today to request a free PortaBox quote on time and learn more about how our Seattle moving services can benefit you. Our team is dedicated to providing exceptional service and ensuring your complete satisfaction throughout the entire process!
Pickup and Delivery… On Your Schedule
Our pickup and delivery services will meet your unique needs and schedule, providing you with the ultimate convenience and peace of mind during your move. Unlike traditional movers who operate on strict timetables, PortaBox works with you to tailor our services to your personal preferences. Our team will collaborate with you to arrange a pickup, storage, and shipping schedule that fits seamlessly into your busy schedule.
At PortaBox, we are committed to providing exceptional customer service and building lasting relationships with our clients. We take the time to listen carefully to your requirements. It's the only way to create a custom solution tailored to your specific needs. Our team of experts will work closely with you, ensuring that every detail is accounted for and that you feel confident in our ability to execute a successful move.
When it comes to the safety and security of your belongings, we spare no effort. We take every precaution to ensure the safety of your items during the entire moving process, from packing and loading to transportation and unloading. So, when you choose our pickup and delivery services, you can rest assured that you are in good hands. The PortaBox team has a track record of success and is proud to be a leader in the industry. With our help, you can enjoy a stress-free move and focus on settling into your new home or office. So why wait? Contact us today to learn more about how our pickup and delivery services can benefit you!
We offer personalized assistance
Gone are the days of rushing to pack or waiting for your furniture in an empty home. Make your own schedule and organize your time according to your own needs! By adapting to your needs, we can provide a customized moving experience that meets your exact requirements. Our convenient door to door storage Seattle system is leaving our customers satisfied, judging by the reviews.
At PortaBox, we understand that our customers lead busy lives. Whether it's work or family obligations, we know that your schedule can be demanding even if you have a relocation planner. That's why we make it a priority to offer flexible pickup and delivery options. We work with you to arrange a specific time or day that works best for you, so you can focus on what's important without the added stress. Our goal is to provide you with convenience and peace of mind throughout the entire process.
How to get in touch with us?
We are solving all of your problems and struggles with relocation! Just name any and cross it out of your mind, because you are in safe hands with our professionals! With PortaBox's shipping services, you can focus more on your new home and less on how your items will get there. There is a lot of work and administration that you need to do when relocating. Let our company be your companion and do the boring technical stuff! Choose PortaBox's moving and shipping services for your next move. Contact us and let us take all the stress out of moving!