10 must-have self storage supplies and how to use them
Have you finally piled up so many items that you realize that the right time for renting storage has come? Whether you opt for Seattle mini storage or full-service storage solutions, there are some must-have self storage supplies that you will need to prepare. After all, the last thing you need is to approach this process unprepared and risk running into a problem. So, take a seat and let us guide you through the ten essential supplies you need to secure as soon as you rent a suitable storage unit in your area.
The list of the ten must-have self storage supplies and the way to utilize them
We here at PortaBox Storage know you might be worried about the financial aspect of having to buy so many different items. But don't be, as none of them are expensive and most of them can be found in dollar stores.
1. Tape measure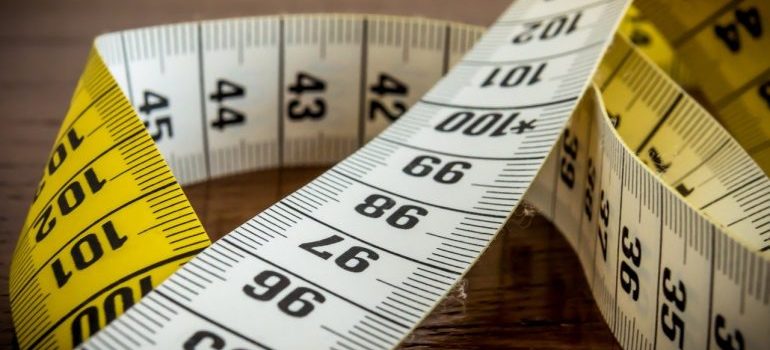 When you're renting a Bainbridge Island self storage unit, it's important to understand how to make the most out of the space you have. And to do that, you will need precision and a sense of space. Therefore, having a tape measure can be vital to get all the dimensions of your items and how they will fit inside the storage container right. Measure the items you plan to store and compare that with the dimensions of the unit. Take into consideration, however, that you can always store boxes one on top of the other, so there is room for improvizing.
2. Cardboard or plastic boxes
You can never have too many boxes when storing your items. If you think that you will need ten boxes in order to fit everything you need to store, we do advise you to overestimate the situation. It's always better to buy more packing supplies in Seattle than not buying enough. You can always return, sell or reuse the surplus supplies, but you might not be able to find a quick solution for the opposite situation.
3. Rolls of tape
You are going to need something in order to seal all of those boxes shut. Nothing beats the good old roll of tape for the job. You can find a roll of tape in many dollar stores across the US, so you might as well buy a couple of them. After all, this might not be the last time you are using portable storage containers Seattle, not to mention the fact that you might find yourself relocating and packing those boxes once again.
4. Protective packing supplies
Protective packing supplies are among the most important supplies you need to have when renting a storage unit. Moreover, protective supplies are used in a couple of different ways (such as padding the box), all of which have the goal to help you keep your items safe while in storage. Packing peanuts and wrapping paper are two supplies we always recommend to our customers, so have that in mind.
5. Marker pens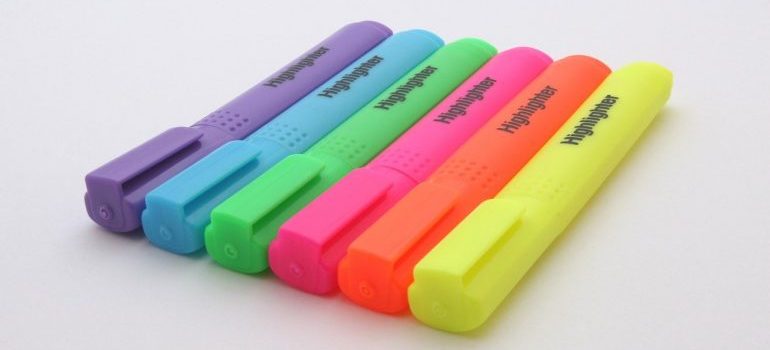 What do you do once you put all of your items in a box and seal that box shut? A lot of people actually skip this step and make one of the most common mistakes when packing a box. At this point, you are supposed to label the cardboard boxes. You don't have to write down every single thing that's in the box. But you should make a general statement that will help you retrieve some items should the need arise.
6. Furniture pads
How do you plan to transport the items from your home and into the unit? No matter the method of transportation, you ought to know that your furniture and boxes could shift around the truck or car. That's why furniture pads are one of the must-have self storage supplies, as they will keep your items sturdy and in one place during transport.
7. Furniture dolly
If you are looking for an easy way to move the furniture and boxes from your home to the car, you definitely need to acquire a furniture dolly. This labor-saving tool will work for both residential and business storage solutions in Seattle. It has the ability to save hours of your time during a moving or a storage project, which is why we find it to be absolutely essential for all people.
8. Discus locks
You've placed your possessions in a Seattle, Kirkland, or Redmond storage solution – now what? Now you need to ensure your items stay safe and sound, and the best way to do that is by buying a discus lock. Discus locks are on the list of must-have self storage supplies because they are harder to cut than traditional locks, making them the perfect choice for the duration of your rental.
9. Storage coverage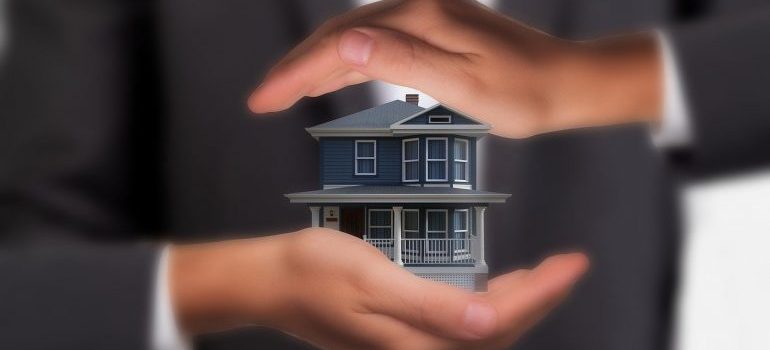 No matter how careful you are, sometimes trouble and problems simply find you. In case that happens, you will want to have a valuation option in place. Storage coverage is available to all people, as well as advisable. You might not want to pay additional money for self-storage valuation, especially not if you have rented a unit from a reliable provider. However, it's always better to be safe than sorry.
10. Some snacks and water
Obviously, you are not going to keep snacks and water inside your storage unit. However, you should consider them essential for that day when you plan to transport your items. All that carrying of heavy boxes will take its toll on you. Once you find yourself running out of energy, you should freshen up with a healthy snack and plenty of water.
You won't need a lot of money for these self storage supplies that you must have
In fact, we will go as far as to say that gathering all of these must-have self storage supplies won't make a huge dent in your budget. While they are affordable, they are also super useful during any storage project. So don't hesitate to go out and equip yourself with these items. You are most certainly going to use them.