5 self storage mistakes that students make
If you are a student you will probably need a place to keep your belongings when the school year is over. Finding the right place is not that easy because you need to figure out where to keep all your dorm room or apartment items. You have to find a self storage unit close to your place and to be sure that your belongings will be safe there. But, do not despair. PortaBox Storage Seattle will show you what are 5 self storage mistakes that students make and help you find the right storage unit that will meet your needs.
Mistake no. 1: Choosing the wrong size of storage unit
One of the most common mistakes students make while choosing the storage unit is not getting the right size. Sometimes, students automatically assume that they will need the smallest and the cheapest units and make a huge mistake. This mistake usually cost them more money, because they will have to pay extra for additional storage. Also, if you choose self storage that is too big, you will pay rental charges for the unused and unneeded space. In order to avoid both of these scenarios and to get yourself a storage unit that will be just right, make an inventory of all your belongings. Once you know what items you want to store, and how large are they, it will be easier for you to get the perfect unit.
Another thing that you can do is to opt for portable boxes. In this case, the moving company will deliver to your place the high-quality Bellevue self storage portable boxes. Your job is to pack al your belongings and contact the company to pick up the boxes and store them in the warehouse.  This is a top-notch portable storage solution for students.
Mistake no.2: Not asking about the safety of the items
The second mistake students make when renting self storage is forgetting about the safety of the items. If you pay a little extra you can opt for temperature-controlled storage units. These types of units have ventilation, thermostats, and air-condition that will maintain the right temperature and humidity in the unit you rent. This is very important if you plan to store sensitive and valuable belongings such as electronics, documents, musical instruments, etc. If the self storage is located in an area with extreme temperatures and humidity, then temperature-controlled business storage Seattle should definitely be your choice. Also, if you choose a portable storage solution, you won't have to worry about the safety of your belongings, since all the containers have a highly-rated level of protection.
Mistake no.3: Not being organized
Once you have found your self storage, it is time to pack all your belongings. And this is where mistake number 3 occurs – placing boxes without order. However, placing boxes in an organized manner can be very helpful. First, you should take the time to pack and wrap your fragile items appropriately. After that, label all your boxes, so it will be much easier for you to find the box later. And finally, think about the way you are going to store your boxes in the storage unit. Think about the stuff you will need more often, such as books or seasonal clothes, and place them in the front of the units. Bulky items can go in the back, and remember to leave some space so you can be able to reach the boxes you need without restriction.
However, the portable storage option is perfect for students, as you won't have to overthink the organization of your boxes.  When you need your items again, all you need to do is to call the company and set the date when you can pick up your stuff.
Mistake no.4: Not having the valuation coverage
Students usually do not want to spend a little extra and easily reject valuation coverage. However, self storage unit owners are not responsible for the damage that occurs to their belongings while being in storage. So, to ensure the safety of your possessions, having valuation coverage. Make an inventory list of the items you are going to store. No matter if you are using long-term or short term storage Seattle, it is better to be prepared and get your belongings protected. It is better to be safe than sorry. 
Mistake no.5: Choosing self storage by being guided by price alone
It is understandable that the price is an important factor when choosing self storage, and even more so if you are a student. However, if the price is the only factor when determining which storage unit to pick, you will probably make a huge mistake. If you opt for certain storage only because it is cheap, then you will probably soon realize that it is cheap for a reason. There is a chance that the facility is not big enough for all your possession, that is not clean enough, or is not well secured.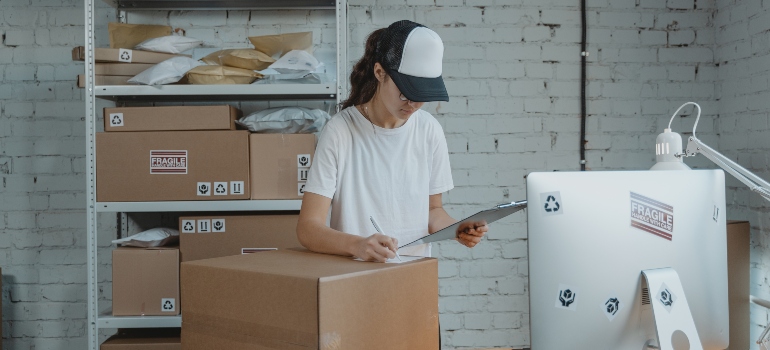 In order to find the perfect self storage that will meet all your needs and still fit your budget, you should take the time and effort to do a little research. Do not go with the first cheap self storage you come across. Opting for a cheap unit is one of the most often self storage mistakes that students make. In the end, this can cost you more than you planned. So, be careful and find the best deal for you.
Avoid self storage mistakes that students make and plan well
Now, when you are aware of the most common self storage mistakes that students make, you can start looking for the storage you need. Do not be lazy, investigate all the crucial factors that a self storage unit must have. A secured, well-maintained, and proper size self storage unit will not only save your belongings, but it will save you a lot of money too. So, be careful and be smart and find the self storage unit that will perfectly meet all your needs.