5 tips for home-staging with the help of self storage
People typically think that selling a home goes one of two ways: you either get lucky, list it in a seller's market, and see it go quickly for a lot of money; or you move at a bad time for real estate, list it in a buyer's market, and waste months trying to sell it at a decent price. And for some people, this tends to work out. But on average, houses stay on the market for 56 days. So for most people, the experience of selling a home is somewhere in-between. However, there are ways to make your house more attractive to potential buyers. Home-staging with the help of self storage is pretty easy. Yet it can be incredibly helpful when done right. It doesn't even cost much – you just need to rent self storage Seattle and put in a bit of effort.
The benefits of home-staging with the help of self storage
People buy homes they can picture themselves in. If you just invite someone to see your house as it is right now, they'll see your furniture, your appliances, your art and decorations, your children's toys. All this will make them feel like a guest in your family home. That's not likely to inspire them to get out their checkbook. Instead, you want potential buyers to see their own future in that home. By putting your belongings in self storage Marysville and staging the home, you make this easier.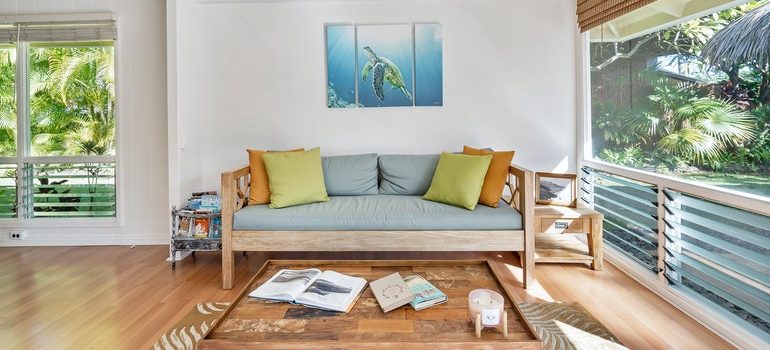 When people can imagine the potential of the property and what they can do with it, they're far more likely to buy it. This is why staged homes sell 3-7 times faster than unstaged ones, according to real estate agents. And while the price largely depends on the size and location of the home as well as the state of the market, staged homes also sell for 1-20% more than unstaged ones. So, you'll make more money faster if you choose to stage your home.
The guide to home-staging with the help of self storage
Staging your home is only going to be effective if it's done right. So what do you need to do to get the most out of home staging? Well, to begin with, you'll need to rent self storage Bothell. All the personal belongings you get out of the way will need a place to go, after all. Then it's time to start thinking about how you want to present the house to potential buyers.
Remove all clutter from the home
Nobody likes needless clutter in a home. It looks messy and unclean while also filling the space and making it appear smaller. And that's not what you want a prospective buyer's first impression of the home to be. So the first step to staging your home will be getting rid of all the unnecessary bits and bobs you have lying around. Since you're selling your home, you're probably also moving so use this to get a head start on the relocation process. Get rid of the things you don't need, donate or sell what you can, and put the rest in storage. You'll get rid of clutter which will help stage your home and you'll cut down on packing time and relocation costs all at once.
Put away excess furniture to make the rooms appear more spacious
A lot of functional but old and mismatched furniture may seem charming to you. To others, however, it won't be appealing. So leave enough room in your Kirkland self storage for a few furniture pieces. Take the armchair or coffee table out of the living room, put away the nightstands from the bedrooms, and store extra chairs from the dining room. This will make the rooms appear larger and make it easier for potential buyers to move around the house.
Make the bedrooms gender-neutral
You've decorated the home the way you like it and that's great. But your taste won't match up with everyone else's. So you should do your best to make the house as neutral as possible. Make it gender-neutral and style-neutral as much as you can – you want everyone to feel equally represented in the home. In some cases, this isn't possible: if one of your bathrooms is tiled pink from floor to ceiling, there's no point renovating it now. In other rooms, this is usually not necessary: most kitchens are pretty neutral as is.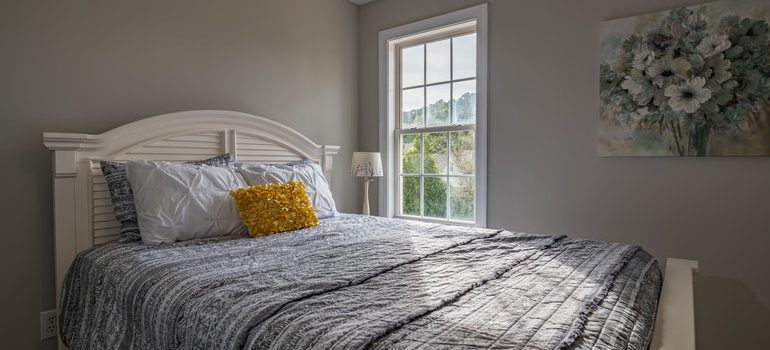 The big thing here will be the bedrooms, especially if you have children. Your children's bedrooms were probably designed with them in mind. But new buyers may want to use those bedrooms for something else. So try to put away things that overtly gender the room (pink bed sheets or a Spiderman-themed rug, for example). You may even want to consider repainting a neutral color if the walls are too bright. This will ensure that the rooms appeal to a wider and more diverse pool of prospective buyers.
Remove (most of the) personal items
Personal items like photos, hand-made art, souvenirs, and the like are what make the home yours. When you're selling your home, however, you want people to forget that it's yours and picture it as theirs instead. This is why removing personal items can be such a powerful move: it makes the home into more of a blank slate and allows people to project themselves onto it. Of course, all these personal belongings probably mean a lot to you so you don't want to get rid of them. But that is precisely why you have storage – to put things away temporarily. Remember to leave a few things up here and there. A house that's completely devoid of personal touch will feel too impersonal and off-putting.
Don't forget the outside of the home
The outside of the home is just as important as the inside. In fact, given that the outside will have a huge impact on the first impression, it may even be more important than some of the rooms. So you need to make sure that it looks good. Now, you can't put plants in storage – they'll die. But you can put away gardening tools, vehicles, spare tires, even patio furniture. In other words, everything that may contribute to your front porch looking crowded and messy needs to go into storage.
Other tips for home-staging with the help of self storage
An empty home with completely blank walls won't be appealing. So in order to make home-staging with the help of self storage as effective as it can be, you can't just take things away from the home. You need to also offer some visual interest. The best way to do this is by creating a few focal points throughout the home. These can be interesting details on a wall, a beautiful houseplant in a corner of the room, or a perfectly arranged mantlepiece – anything that draws the eye and leaves a good impression. You'll want to pair this with open windows and sheer curtains – lots of natural light will make the home feel bigger and fresher. And speaking of fresher, remember the other senses too! Scent is a particularly powerful one; so make sure your home smells clean and fresh for every viewing.