5 ways how self-storage makes home renovation safer
Home renovation is a stressful and time-consuming task. You want everything to run smoothly and with no delays. One of the best ways to achieve a seamless home renovation process is to clear out your house and rent self-storage. PortaBox Storage Seattle is the ideal solution. You can benefit from renting storage at any time, but we're sharing the 5 most important ways how self-storage makes home renovation safer. The safety of our belongings is among the top priorities when moving or having major household renovations. Make sure your precious possessions are secure in a storage container and remove the stress from the renovation process!
Here's how self-storage makes home renovation safer
Opting for self-storage options can make your household projects much safer and easier if you know how to use it right. Although it might seem like an additional cost, renting storage is well worth the investment. There are numerous benefits to renting short term storage Seattle offers. If you want the best for your belongings here's why you should consider self-storage:
protect your furniture from dust and debris during the renovation process
your valuable and beloved possessions will be safe from any damage
your home will be empty and thus more spacious
empty home means a faster home renovation
you will reduce the risk of injury by removing the clutter from your home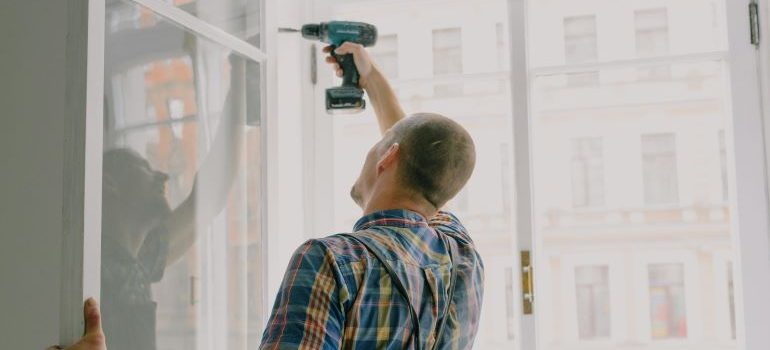 Your furniture will be safe from dust and debris
We all know how messy home renovation is. There's dust flying everywhere, so even if you cover your furniture with protective layers, the dust and debris can still get to it. To avoid having to pay for furniture cleaning and setting yourself up to even more work after the renovation project is over, it's a good idea to rent storage. Having reliable self storage Bothell offers means your furniture will be secure in the best conditions. That way, you'll be able to relax knowing all your expensive furniture is safe and clean in a storage unit. And once your renovation project is over, you'll bring your furniture back home spotless.
You will avoid potential breakage of any belongings
Household renovation is busy and hectic. It's easy to stumble into a random household object and break it. Because you surely don't want your belongings to get damaged or broken during the home projects you have going on, consider putting them in self-storage. Self-storage is the perfect place where your possessions will be safe away from all the renovation action. The key is to pack everything properly in protective materials, to make sure that nothing breaks in the boxes you put in storage. Get enough bubble wrap, packing paper, and styrofoam peanuts to really protect all your fragile belongings well. That way, you'll know all your household items are secure and protected.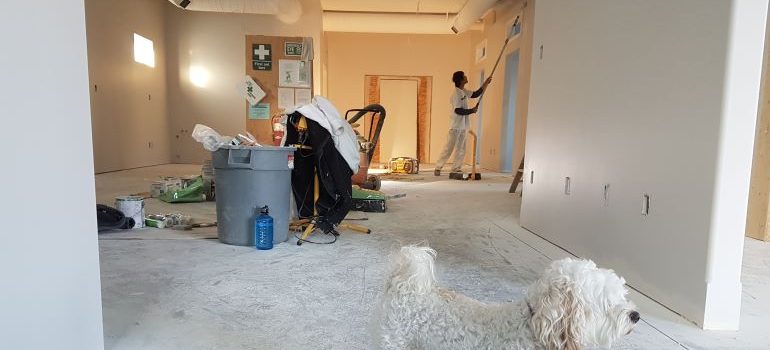 There will be more space in your home
Once you've put everything in self-storage, your home will be significantly more spacious. You might wonder why this is important, but just imagine what it's like doing major household renovations with all your belongings still inside. You'd have to empty each room while the crew is doing work inside it, and put everything in another room. However, if you opt for self-storage, your house will be empty and free of obstacles and clutter. If you don't have the time to pack yourself, you can always get packing services Seattle offers. Your renovation crew will have more room to do their job and chances are, they'll do it much more efficiently.
Clearing out your home can speed up the renovation process
Speaking of your renovation team's efficiency, the thing that will speed up the project is clearing out your house. Once your home is empty, the crew will have easier access and more freedom to do all the work. This will result in the home renovation being over sooner, and also the total costs of the projects might be lower. Since the tradies won't spend extra days working on your house, you'll even be able to save money. How great is that? Not only will all your belongings be secure in a storage unit, but the renovation process can be over sooner too. That's a win-win situation right there!
Reduce the clutter and risk of injuries by removing your belongings from the house
When it comes to renovation projects, you're aware you need to be extra cautious around the house to avoid any injuries. If you move furniture from one room to another, you need to be even more careful. The rooms where you transfer all the belongings from the room you need to empty can easily get cluttered. The clutter can then lead to injuries for you or your renovation crew. The best way to avoid this is to put all your household items in self-storage. That way, your crew can work on your house with no fear of stumbling into a pile of boxes or you hurting your back dragging a couch from one room to another several times.
With reliable self-storage, your renovation project will be easy and stress-free
Having a storage unit to put all your valuable fragile belongings and furniture in during the home renovation is the key to a smooth and stress-free project. Self-storage makes home renovation safer in many ways, which is what makes it well worth the investment even if you're already on a budget. Consider renting either portable short-term storage or a storage unit in a temperature-controlled facility. Depending on the type of items you want to store, you'll easily find the right storage solution. And then you can relax and focus on your renovation project knowing that both you and your crew are safe from any accidents due to a cluttered home, as well as knowing your belongings are secure. You'll get the best of all worlds!