5 ways to simplify your household
Research has linked living simply to physical and mental health benefits. Simplifying your lifestyle could lead to such improvements as less stress, more productivity, more free time, more money, better relationships, and more. Although minimalism isn't for everyone, it seems like we could all do with more simplicity in our lives. And since everything starts in the home, the first step to a simpler (and better) life is a simpler household. At PortaBox Storage, we see a lot of people who struggle with this step. While it's never too late to start changing your lifestyle, you probably don't want to get into a situation where you simply do not have room in your home for everything you need. So today, let's talk about the ways to simplify your household as a precursor to simplifying your life.
The best ways to simplify your household quickly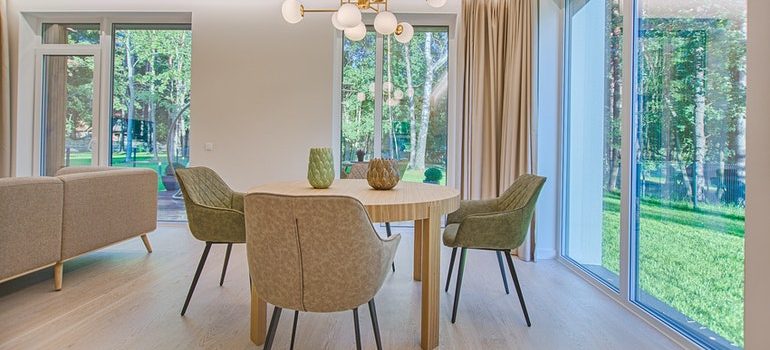 Sometimes, you just need a quick fix. And while this won't necessarily change your life, finding ways to make your house feel less complicated and less crowded can quickly help you feel better. So what are the methods for simplifying your household that have the biggest impact in the fastest way?
#1: Declutter your home
The very first thing to do in pursuit of a simpler home and life is to declutter. It's very easy yet very effective. In fact, decluttering alone can have a hugely positive impact on your mental health even if you don't try any of the other steps on this list. For this reason, it is something that you should get in the habit of doing regularly. Once a year is an absolute minimum, but every few months is ideal. Decluttering frequently will ensure that your home stays clean and clutter-free all the time.
Go through all of your belongings, either by room (declutter the kitchen, then the living room, etc) or by category (get rid of old clothes, then take a closer look at home decor, then do away with the toys your kids have grown out, etc). For every item, ask yourself:
Do you use it regularly?
Does it serve a purpose?
Is it valuable or irreplaceable in any way?
If the answer to any of these questions is yes, then keep the item. Otherwise, you have three options: sell (or gift or donate), store, or throw away. If it's still useable, you can sell it for extra cash. Or you can be a good Samaritan and give it away. If you want to keep it but don't want it cluttering your home, then renting self storage units Lynnwood WA is the best option. Finally, if it's something old that's not really useable anymore, you might as well just throw it away.
#2: Keep things clean and tidy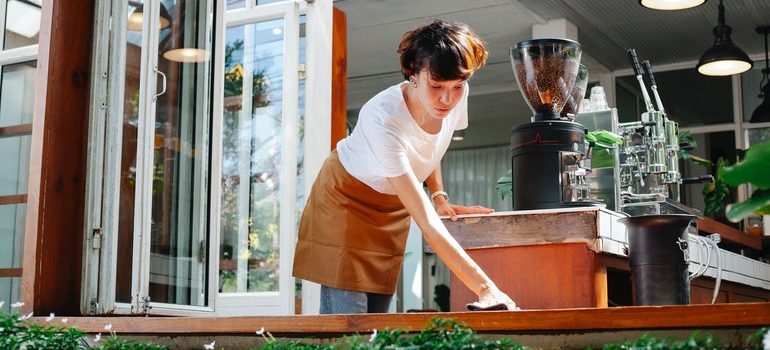 Having a clean and tidy home will make your life so much easier. Cleanliness is, of course, important for your physical health. And keeping things tidy will help with your mental health, too. The best part is that once you declutter, cleaning and tidying up won't be a problem. It'll be much easier to keep everything organized when you have less stuff lying around, gathering dust.
The best ways to simplify your household permanently
Decluttering your home and cleaning it is a quick way to simplify your life at home. But it won't be permanent unless you develop a positive routine. So, if you want to permanently simplify your life, you'll need to make some changes in your day-to-day lifestyle as well.
#3: Start using storage
Most clutter and mess happens because you don't have enough space for all your belongings. So they just pile up and create chaos. But there's an easy solution to needing more space – you can rent mobile storage containers Seattle, transfer all the things you don't use on a daily basis into them, and have them shipped off to a secure location until you need them again. This way, you get to both keep your belongings and declutter your home.
#4: Learn to say no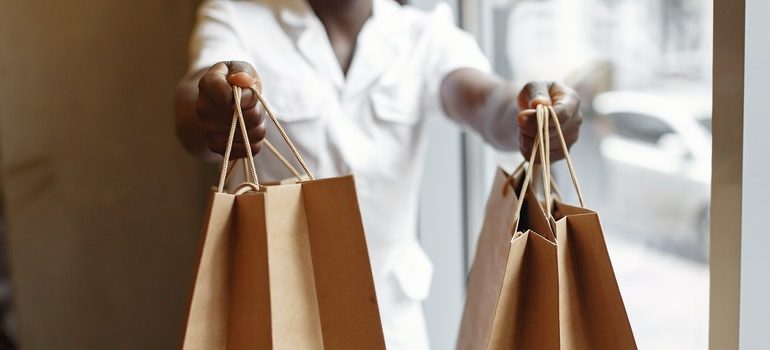 It doesn't matter how many times you declutter – if you keep buying new things, you'll just end up where you started all over again. The key to simplifying your household is, therefore, to stop bringing so many things into it. You have to learn how to walk away. Say no to free samples of things you won't actually use, don't buy that thing that you only kind of need but can live without, keep using what you have for as long as you can instead of constantly buying new versions and upgrades. All this will help you keep your home clutter-free and cut down on your storage inventory. Not to mention, you'll save tons of money.
#5: Make minimalist thinking into a habit
Permanently keeping things simple at home is a habit. You need to get used to a new way of thinking. Instead of buying more things, you need to learn to say no. Instead of keeping things just in case you need them in the future, you need to learn to let go. And instead of putting a value on possessions, you need to find happiness in more important things. But when you've spent your entire life thinking one way, it's hard to break the pattern.
Research shows that it takes 66 days to form a new habit. So, you'll need to practice minimalist thinking for a while until it comes naturally to you. Once it does, however, you'll never have to worry about simplifying your household ever again – it will always be simple and clutter-free!
Why is it important to find ways to simplify your household?
If you find ways to simplify your household, you can seriously improve your life. People who follow these guidelines, keep their homes simple and tidy, and live simpler lives that allow them to focus on what matters often report being happier. Among the things you have to look forward to are a cleaner living environment, an easier-to-maintain home, a less stressful life, more time with your friends and family, more money to spend on traveling and hobbies, and more. So, give it a try – you may be surprised by just how much simplifying your home can affect your overall well-being!