6 essential tips for long-term storage
Lack of space is a problem that many people are faced with nowadays. Whether we have too little room or too many things doesn't really matter. What matters is that space is a commodity that most of us are almost constantly wishing for more of. Long-term storage can be a permanent solution to this problem. You can rent out as much extra space as you need and put your things away for as long as you need – you'll get to keep all your belongings while still decluttering your home. But storing your belongings long-term requires some preparation. So, before you contact PortaBox Storage Seattle to order your portable storage containers, make sure to read these essential tips for long-term storage. They'll help you keep your belongings safe and get the most out of your extra space.
Essential tips for long-term storage: renting storage space
Before you start thinking about packing your belongings, you need to actually find a storage space to rent. You'll have multiple options of Woodinville self storage, including indoor storage, portable self storage, temperature-controlled storage, and more. So how do you decide on the right storage for you?
#1: Choose the right storage option
When renting long-term storage, you'll be faced with three main alternatives:
indoor storage units: small units inside a secure storage facility with added features such as temperature control.
portable storage containers: standard-size containers that can be delivered to your property and kept safe inside a storage facility.
Each of these has its pros and cons. It's important to weigh those carefully before making a choice because your decision will affect the price of renting. Indoor storage units are typically more expensive than portable storage containers. Additionally, features like temperature control will add to the cost. So, don't just go for the largest possible unit with all the additional services you can find. There's rarely any need for that. In most cases, you can save money by renting a smaller, portable unit without extra services and still keep your belongings in good condition.
The other thing you'll need to think about is exactly how much space you need. Renting too many storage units or containers will have you paying for things you're not using. So, unless you're storing your entire household, it's better to go for Seattle mini storage instead. If you find that you don't have enough space with one storage container, you can easily order another later.
#2: Rent from a trusted storage provider
You should only ever rent from trustworthy and well-rated storage companies. That's the only way to ensure the quality of storage and the safety of your belongings. So do your research about the providers in your area. Reading the reviews will give you a particularly good idea of what to expect.
Essential tips for long-term storage: packing for storage
When you're leaving your belongings in storage for a long time, it's very important to pack them properly. This will protect them from the elements and thus, from damage.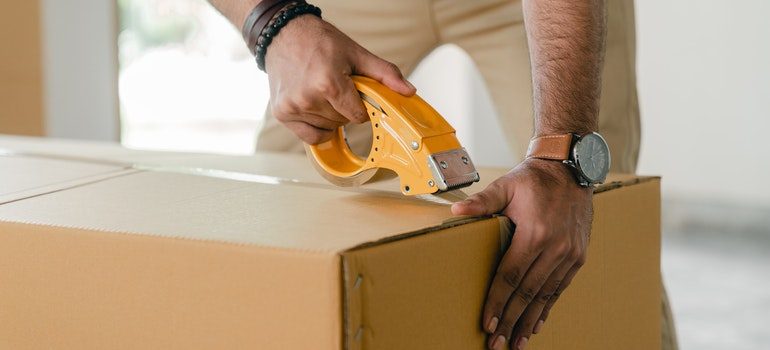 #1: Declutter before storage
Even with multiple storage containers or large storage units, the amount of rental storage space you have is limited. You want to use it wisely. So, ask yourself what you really need to store. There must be some things you can sell, donate, or throw away to save space. And what better time to do this than when you're already packing for storage? So declutter before you start packing – it'll save you time, space, and money to do so.
#2: Use high-quality materials to ensure your belongings are safely packed
It is very important to protect the belongings you're putting in storage long-term. Unless you come up with in-house storage solutions, you won't have 24/7 access to the things you're storing. So you won't be able to check that they're in good condition. Instead, you rely on the packaging to keep them safe.
For this reason, you'll want to use high-quality and durable packing materials that can protect your belongings for a long time. Avoid second-hand packing materials for long-term storage. Finally, keep in mind that natural materials need to breathe. Don't store clothes and paper in plastic because this can trap moisture and cause mold.
Essential tips for long-term storage: what to do after storing your belongings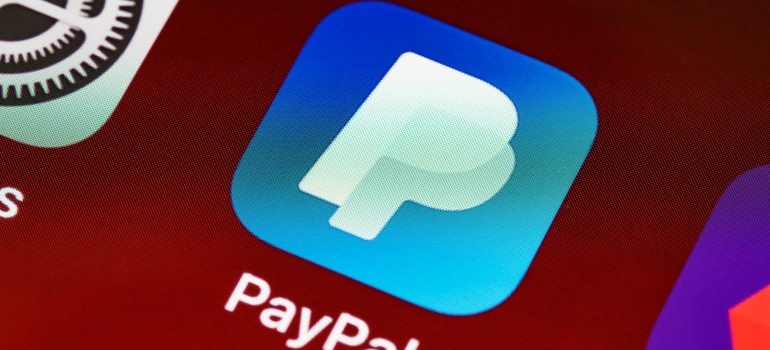 You can rent long-term storage for months, even years. So you can't expect to just put your belongings in storage and forget about them for such a long period of time. Instead, there will be things you need to do to maintain your storage obligations.
#1: Set up automatic payments for storage
Storage can be cheap but it is not free. You'll have to pay for renting it. Usually, this payment happens monthly, like rent on a home. You'll most likely have some leeway with the payment (you can read that in your contract). However, this doesn't mean you can just skip payments. To avoid forgetting your monthly storage fee, you can set up a payment app or bank account for automatic payments to your storage provider. That way, you don't have to worry about missing one.
#2: Check up on your belongings occasionally
One of the essential tips for long-term storage that people often overlook is that you should look into your storage container every now and then. Even the best storage needs cleaning and even the best-packed things will gather dust. So make sure you visit your storage space or have your storage container delivered at least once every two to three months (more frequently if you're storing sensitive and fragile things). You can check that everything is in good condition and resolve any potential issues to ensure success with long-term storage.