A checklist for starting an online retail business in Seattle
Many people are deciding to get into online retail, given the expansion of this type of business. It's never been easier for you to make a living and create a brand, and all you have to have is a computer and a strong will to start! That doesn't mean you will automatically succeed. You have to follow some key steps first, to ensure your business has a future. There are plenty of people who are starting an online retail business in Seattle, but not all of them are doing it the right way. That's why we at Portabox self storage Seattle want to help you by sharing our knowledge and experience. Let's jump right in.
Register a domain and create a website
First things first, you should buy and register a domain, and then build a website. That will literally be the home of your business. That's where your customers will be ordering your products and placing their purchase orders. Get familiar with this side of the business intimately. Search engine optimization (SEO) is one of the most important factors that determine how well will an online business will fare against its competition.
Don't leave these things to chance, just because you have a website it doesn't mean people will all of a sudden start flocking there. They need to be directed to your page, so do everything you can to make sure that happens. Don't think about anything else, like where to find reliable portable storage containers Seattle has to offer before you complete this step.
Invest in digital advertising and social media
This step should be done at the very end, but we'll expand on it more now because it's closely tied to the previous point. Having a good, functioning website where everything is subdued to SEO is just one piece of the puzzle. It should go hand in hand with digital ads and social media pages. Social media, as we all know, is where everything happens these days. They've become the number-one place for socializing, fun content, online retail businesses, etc.
Make sure to use that to your advantage. Investing in carefully constructed ads and having a well-run and organized social media page is a must in today's competitive world. Be sure to secure some funds in advance for this side of the business, if you wish your online Seattle retail business to succeed.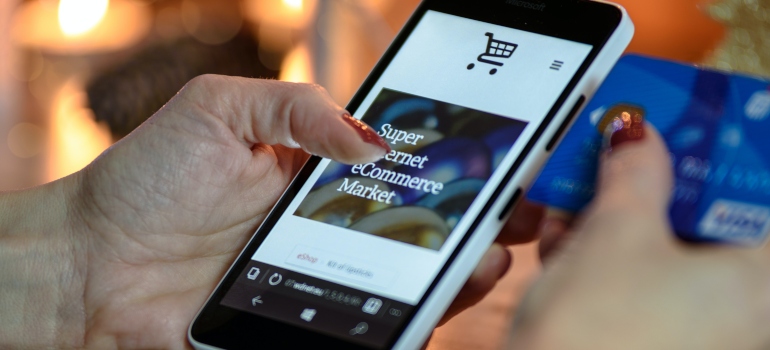 Do market research and then purchase a stock of products to sell
If you already know which products you'll be selling, then great. If you are still unsure, do some market research first. There are great online tools available for you to really dig in and learn about the shopping habits of people. Once you have a grasp on what's hot and what's not, plan on getting these products and having them in stock. Design your portfolio so it has multiple products that are often purchased together, but don't spread it too wide. If you have too many different products, you risk not having enough in stock because for sure some will be selling better than others. 
Hire the best storage service company you can find in Seattle when starting an online retail business 
Having a reliable partner that will store your inventory is a critical step. You shouldn't simply browse for 'Inventory storage Seattle' and settle for the first thing that pops up. Instead, take your time and visit those storage facilities. You have to see firsthand how secure their warehouse is, whether they are reliable and easy to do business with, do they have enough space for your inventory, etc. You should also see how easy it would be for your couriers to go over there, get the products, and ship them away.
Ease of access is something you should definitely look for, as you don't want to waste any time and money. Of course, don't even think about getting in business with a storage company that doesn't have all the required licenses and registrations! That will be detrimental to your online retail business in Seattle which hasn't even started to blossom yet! 
Don't think too far in advance when starting an online retail business in Seattle
It's easy to get lost in optimistic projections at the beginning of your career. You set up a great website for your online retail business, got enough products in stock, set up a reliable storage and warehouse network, and now the first orders are coming in. Once those first orders hit your page, you can get an adrenaline rush and think that you've made it, it's all uphill from here! However, that isn't always the case.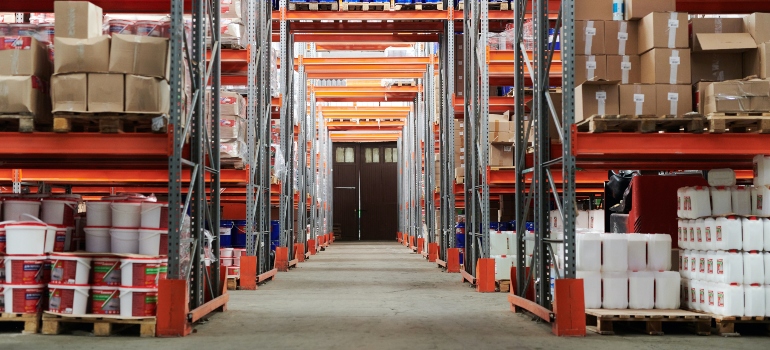 Don't plan too far ahead in terms of getting more products, widening your portfolio, and expanding your warehouse network. That is something that should happen organically, and only when the numbers really show that you have space to grow. Do not force growth only for the sake of it. That way you can start spending more money than you have to and end up ruining your online retail business!
Be sure you have enough funds for the first year of your online retail business in Seattle
This point is closely tied to the previous one. You should have enough funds to cover all expenses during the first year of your online retail store. You never know how things will turn out. Your projections might be great and accurate, but they are only predictions at the end of the day. It's never easy starting an online retail business in Seattle, as the competition is tough and fierce. Prepare yourself for the ups and downs that will inevitably come. But don't worry, tough times can be over just as quickly as they came! If you followed all the steps, you'll have no trouble reaching new customers every month! Get in touch with our PortaBox Storage once you're ready to kickstart your online business. We'll gladly help you in any way we can!