Additional measures for protecting belongings in self storage
There are many reasons why the demand for storage units is on the rise. Those who want to move, remodel their homes, declutter their offices, or find a small working space away from their homes, can simply rent a storage unit and solve all of their problems. But, no matter how many quality storage units you find, you will still need to figure out how to ensure the safety of the items you want to store. Luckily, there are some additional measures for protecting belongings in self-storage that you can take and they aren't even hard nor expensive! To prove this, we have decided to write a bit more about this matter. Keep reading and you will find out how to take extra measures of precaution for your stored items.
Taking extra measures for protecting items in storage – Why should you do it?
Storing items away comes with many benefits. One of the most important ones is, without any doubt, getting extra space in your home or office without spending a fortune on it. Renting a Ballard self storage is a great option for those who are in the middle of a relocation, remodeling project, or simply those who want to make their living and working space bigger. Without spending tons of money, you get the space you need while at the same time you manage to keep your precious belongings in a safe place. It's a win-win situation!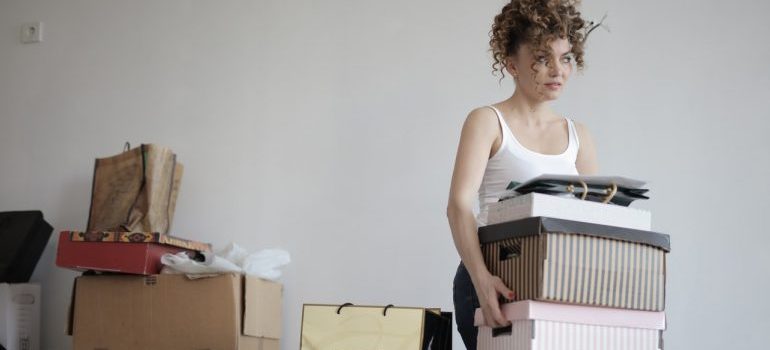 This is truly an amazing opportunity. However, it is important to point out that you can't just place your items in the first storage unit you find and hope for the best. Quite the opposite! You need to plan this process carefully and also take some measures for protecting belongings in self-storage.
If you do the storing part properly you can be sure your belongings will be safe and secure while they are stored away. In addition to this, there are some measures that will not only protect your items but also the storage you have rented. That's why you need to get informed about all of them ahead of time, before storing your items.
Additional measures for protecting belongings you want to store
As you can see, storing items needs and should be taken seriously. To make the entire process simpler, we have listed a couple of lesser-known measures for protecting items in self-storage. Whether you want to get a warehouse or portable storage containers Seattle, there is no doubt the following steps will be of use to you. So, make sure to read the following carefully.
Don't get the first storage unit you stumble upon
Don't get the first storage unit you find. This is the number one rule when it comes to storing successfully. If you want to be sure you have found a quality business storage Seattle, you need to inspect it thoroughly. Also, you need to check whether the storage unit's provider has listed legit information. Only after you do your research, you should decide whether that's the storage unit you want to get. Beware, there are many scammers around and you need to be very careful. Instead of putting yourself at risk, stick to the top-rated companies that have positive feedback. 
Take your time when preparing items for storage
Most people don't know that items need to be prepared for storage. There are many simple tips for preparing wooden items for storage, clothes, antiques, fragile items, etc. So, what you can do is write down all of the things you plan to store. This is a so-called inventory list. Take a look at the list you have just created and see whether there are any sensitive or delicate items. With these items, you will need to be extra careful. But, this doesn't mean that only delicate items need to be prepared for storing. All of your pieces need to be clean, dry and packed the right way. These are the necessary measures for protecting belongings in self-storage.
Know what packing supplies and materials you should use
If you want to be sure your belongings are safe during the storing period, make sure to pack them with premium packing materials. Damaged boxes, used plastic wrapping are only some of the supplies you need to avoid. But, you can save a couple of bucks by using some alternatives to traditional materials. For example, furniture pieces and wooden items should be covered with bedsheets. Cotton will allow your pieces to breathe and will also protect your furniture from dust, mold, and dirt.
Other measures for protecting items for self-storage
Right at our website, you can find many guides regarding storing different items. We advise you to take a look at them and get informed about this topic even more. We are sure you will find some useful information. But, before you start scrolling through our blog, let's finish this article by mentioning a couple of other measures for protecting belongings in self-storage.
Pay attention to how you organize your storage unit. You should add some shelving, create a path between stacked boxes, and keep your storage clean. Declutter it from time to time and there will be no problems.
Pack your belongings properly. Learn about the best storage packing methods in advance. When the time for storing comes, you will be more efficient and pack faster.
Inspect your stored goods periodically. No matter how long you plan to store your goods, you should stop by your unit from time to time. Do this just to be sure everything is ok.
Follow the rules like everyone else. In case you didn't know, there are items you can and can't store. Make sure to get informed about them and learn which items you shouldn't bring to your storage unit.
Don't move items to your storage unit on rainy days. Your boxes could get damaged if you move them during the bad weather.