The advantages of a minimalist office layout in Seattle
Is your business booming and do you feel it's time for bigger office space? Perhaps you should add a few new pieces of equipment but without making the place cramped? Hire a few more workers? Well, we have some great news for you, then. You don't need to move your office to make space for everything mentioned. The advantages of a minimalist office layout allow you to achieve all that. And – without risking downtime or inconveniencing your clients. All you need is an idea, a good interior designer, and an excellent self storage Seattle solution. So, let's dive a bit deeper and see exactly what you can get by going minimalistic.
What does a minimalist office layout entail?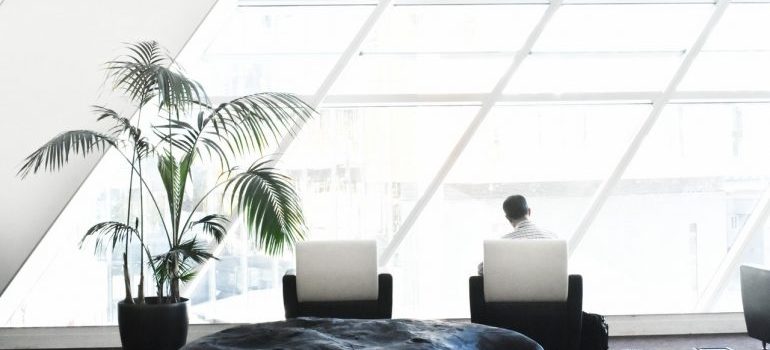 When someone mentions "minimalist design" a lot of people immediately think of plain, bland, and boring. This is a common misconception, and a widely accepted one, at that. However, the reality is quite different. The main characteristic of this style is simplicity, which is also its biggest forte. Going minimalist doesn't mean stripping your office down and throwing in a few chairs just for good measure. It means using less to achieve more. Fewer colors, less furniture, less decor – all to maximize the space and its functionality. In fact, the minimalist design does this so well, that it's currently one of the hottest trends in the business world.
Expand without expanding
One of the biggest advantages of a minimalist office layout is that it gives you more space, without the need for heavy remodeling or moving. It utilizes every square inch of your office space by removing clutter and clunky furniture. It replaces it with elegant, yet functional counterparts, thus ensuring nothing gets lost in the process. Furthermore, it aims to use an open floor plan and as much lighting as possible to boost that feeling of spaciousness. It makes your office feel light and airy. At the same time, it makes it more inviting and less intimidating to your clients.
Avoid risking damage to your reputation
Moving the office is something every business owner dreads. Even if you have the best Seattle movers, you'll still have to shut down while the process is ongoing. You have to split your attention and juggle the chores, thus wasting valuable time and energy. But, the worst of all – downtime and change of address inconvenience your clients. And that's something no reputable business owner can allow, unless necessary. Minimalist office layout allows you to avoid it all. You'll spend a minimal amount of your precious time planning, choosing the palette that suits you, and finding a good business storage Seattle offers. After that, it takes only a minor remodel to give your office a makeover.
Skyrocket your productivity
A tidy office makes for a productive work environment. One of the major advantages of a minimalist office design is that it enables you to do exactly that. It reduces the amount of clutter, decor, and distractions that lead to work stagnation. Minimalist office design lets you reorganize your business and sharpen your focus. Therefore, you can always be on top of your game.
On the flip side, there's the impact this style can have on your customers. The monochromatic palette shows you're straightforward, while occasional splashes of color show you care about the details. In other words, it shows you mean business.
Get more for less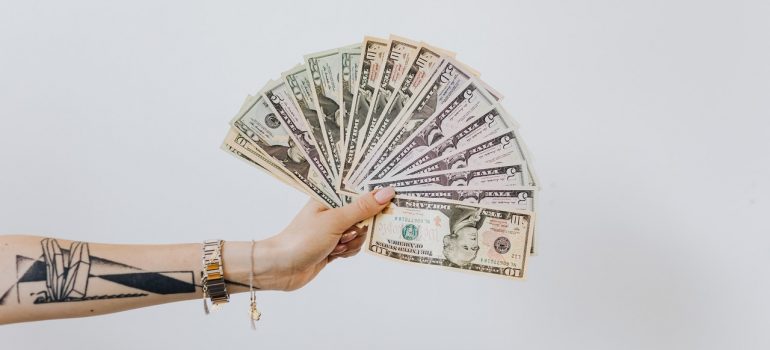 Your office must be cozy and inviting to potential clients while retaining functionality. However, in most cases, balancing the two takes thousands upon thousands of dollars worth of furnishings. Tens of thousands, if you want to make a statement. But, a minimalist office layout allows you to ignore this, almost entirely. Of course, you'll still have to furnish your base of operations. But, you won't spend as much if you go with minimalist solutions, then if you opt for some standard variants.
The minimalist design eliminates the unnecessary furnishings, without sacrificing an ounce of functionality. Quite the contrary – it improves upon it by making sure everything serves a designated purpose. Furthermore, it does so while looking stunning. And, just imagine what can you do with all that excess money. Suddenly, a whole world of new options will present itself to you.
Easier to maintain
The fewer items in your office, the less it takes to maintain it. The more open spaces, the easier the cleaning becomes. Simple as that. Going minimalist "steals" nice chunks of time from every maintenance job. In return, you get a clean office for a lower price, if you're hiring a cleaning company. Or, if you don't, it gives you a significant portion of your time back. In both cases, it adds up, and benefits increase, especially if you view it long-term.
Even if you decide to remodel or move sometime in the future, it allows you to do that with ease. You'll have fewer troubles packing your excess inventory, whether you're moving it or placing it in on demand storage Seattle movers provide. So, minimalist design saves your time, energy, and money. And, the benefits only increase, the deeper you dive into it.
Minimalist design: an excellent choice for a businessperson heading toward the future
The advantages of a minimalist office layout are apparent from the moment you step foot in your office. It's what made it one of the most sought-after styles in business, especially in recent years. The minimalist design shows professionalism and reliability. At the same time, it makes your office look elegant, feels contemporary, yet remains functional above all. It shows that your head is in the game and you have your priorities set. So, if you are an entrepreneur that looks toward the future, and want your clients to know it, then going minimalist is the right step.