Advantages of Door-to-Door Storage Solutions for Seattle's Military Personnel
Military personnel in Seattle face unique challenges when it comes to storage, especially during deployments and relocations. In such dynamic circumstances, door-to-door storage solutions offer a convenient and practical option to meet their needs. PortaBox Storage Seattle WA offers a guide about this efficient and flexible solution tailored to the requirements of military personnel. With all the advantages of door-to-door storage solutions for Seattle's military personnel, it becomes a bit easier to focus on duties without worrying about the safety and accessibility of belongings. So, feel free to explore the benefits of mobile storage and how it caters specifically to the needs of military personnel in the Seattle area!
Seattle's Mobile Storage: A Game-Changer for Military Moves
Beyond its picturesque beauty, Seattle also holds significance for the military community. The city is home to several military bases and installations. With a strong military presence, Seattle fosters a sense of patriotism and gratitude. Moreover, the local community is actively supporting and honoring those who serve. Seattle's rich cultural scene, thriving tech industry, and renowned coffee culture make it an exciting and welcoming city for both residents and military personnel stationed here. But where do mobile storage units enter the picture?
The Storage Challenges Faced by Seattle's Military Personnel
Military personnel in Seattle face unique storage challenges due to frequent relocations and deployments. The transient nature of their jobs often necessitates secure and convenient storage options for their personal belongings. Traditional storage solutions may not meet their specific needs, as they require flexible arrangements that can accommodate sudden moves.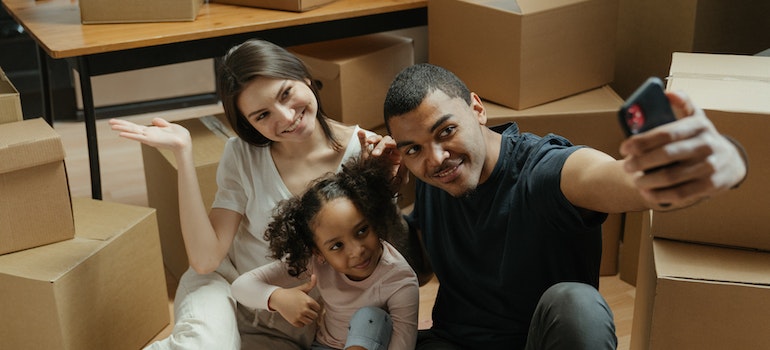 Also, the need for reliable storage pods Seattle offers becomes crucial for transporting their possessions safely during deployments or relocations. Military personnel seeks storage facilities that offer secure, temperature-controlled units, ensuring the preservation of their valuable items. The availability of on-site management and extended access hours are essential considerations for military personnel facing unpredictable schedules.
Understanding Door-to-Door Storage Solutions
On-demand storage solutions offer a convenient and efficient way to store belongings without the hassle of transporting them to a traditional storage facility. These solutions involve a simple process where storage containers are delivered directly to the customer's location. Customers can then pack their items at their own pace. Once the containers are filled, the storage company picks them up and transports them to a secure storage facility.
These solutions often prioritize security, providing features like locks and video-surveilled facilities. Also, temperature control options are available to safeguard sensitive items from extreme heat or cold. With door-to-door storage, individuals can enjoy the convenience of having their belongings picked up, securely stored, and later delivered back to their desired location when needed.
Advantages of Door-to-Door Storage Solutions for Seattle's Military Personnel
On-demand storage solutions cater to the unique needs of Seattle's military personnel in several ways. The convenience of on-demand delivery and pickup saves valuable time and effort for service members who are often faced with demanding schedules. These local, self storage West Seattle solutions offer flexibility, allowing military personnel to adapt to changing deployment schedules seamlessly.
The most notable benefits of using on-demand portable storage in Seattle stem from:
Enhanced mobility between homes;
Efficient delivery and pick up option;
Safety and security of stored items;
Cost-effectiveness of the solution;
Ease of (even lack of) maintenance.
The secure storage ensures the protection of personal belongings during deployments, giving peace of mind to those serving abroad. With on-demand storage, military personnel can efficiently store their items while on the move, knowing that their possessions will be safe and accessible when needed, ultimately easing the storage challenges faced by Seattle's military community.
#1 Simplifying Relocations and Deployments
With temporary storage services, military personnel can securely store their items while transitioning between locations. This will reduce the challenges of transporting everything at once. Also, these solutions offer the convenience of accessing and retrieving stored items upon returning from deployments, ensuring a smooth transition back to everyday life. With door-to-door storage services in Seattle, military personnel can streamline their relocations and deployments, minimizing stress and allowing them to focus on their important duties.
#2 Safekeeping  Memorabilia
Seattle's storage pods provide a secure and temperature-controlled environment for your cherished possessions. With the availability of Seattle mini storage, military personnel can trust that their valuable items will be packed and stored with utmost care. These storage solutions offer peace of mind, knowing that their belongings are protected during deployments.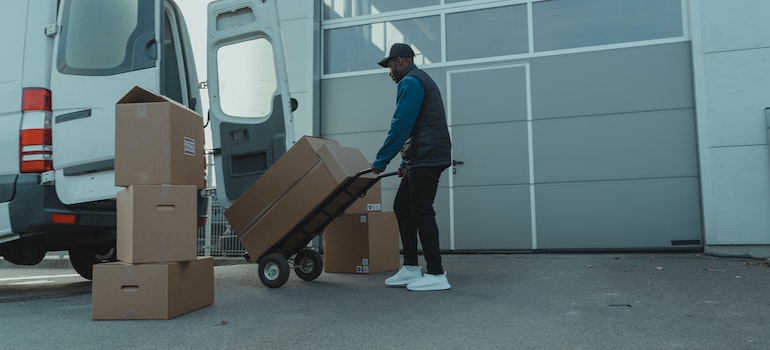 Whether storing family heirlooms or sentimental keepsakes, the secure storage options ensure the preservation of these valuable possessions, even long-term. As a result, military personnel will have the assurance that their cherished items are well-preserved and ready to be retrieved when needed.
#3 Cost-Effectiveness of Mobile Storage
Portable storage units kept in a facility in nearby Kirkland eliminate the need for renting and maintaining expensive personal storage units, saving both time and money. By choosing a specific number of necessary containers, military personnel can adjust their Kirkland self storage space requirements based on their individual needs. Whether they need to store a few items or an entire household, the flexibility of these solutions allows for efficient utilization of storage space and resources. 
On-Demand Storage Solutions for Seattle's Military Personnel are Enhancing Efficiency
The advantages of door-to-door storage solutions for Seattle's military personnel are numerous. The tailored nature of these storage options provides convenience, security, and flexibility, addressing the specific needs of service members. Simply, the convenience of on-demand delivery and pickup streamlines relocations and deployments. Besides, the peace of mind that comes from knowing possessions are safely stored allows for greater focus and relaxation. It is highly encouraged for military personnel in Seattle to explore the benefits of door-to-door storage solutions, as they play a vital role in supporting and accommodating the needs of service members.