The advantages of having a medical supply storage
Many people use storage nowadays. The reason is simple – they let you have a lot of free space at home. On the other hand, storage allows you to feel a bit safer regarding your belongings. Anyway, if you'd like to protect your items and not worry about them for months, self storage Seattle is the best choice for you. Moreover, we would like to explain why having a medical supply storage unit is a good thing. Therefore, keep reading to learn more.
Benefits of using self-storage in the long run
First of all, using self-storage is useful for many reasons. We will name a few of them soon. There are many different functions of a storage unit. For instance, people store their belongings while they are relocating. That way, they could keep their items safe and sound without risking damaging them.
On the other hand, people sometimes store their seasonal items that take up a lot of space in the house. Imagine storing ski gear or a dozen of coats in your guest bedroom. It's not practical. Renting storage units to safeguard all those belongings, however, is something that is not just practical but also very cost-effective.
There are various advantages of using a storage unit, as we already said. These are just some that crossed our minds:
Storage units provide comfort – There is a unit for everything you could possibly require. Whether you need business storage Seattle or a portable storage container, you will find it.
Storage units provide safety – Although a garage within your home is safe, your belongings will be safer in a storage unit. Thanks to a good security system and quality locks, you will not have to worry about your stuff being safe.
These places save a lot of time – If you're looking for something you mislaid in your house, the chances of finding it are pretty low. However, finding something you stored in a storage unit is much different, thus easier.
What is medical supply storage?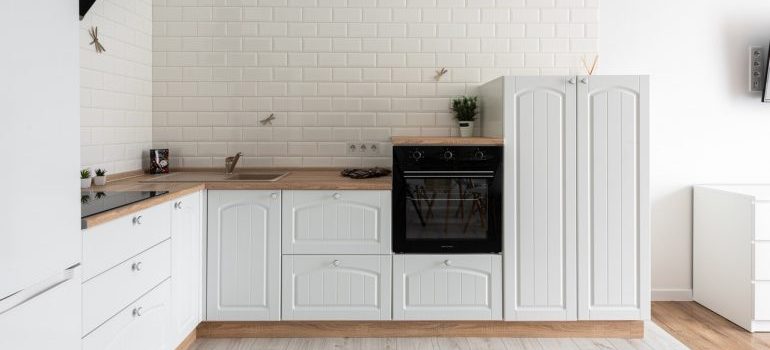 Some people most likely never heard of the term "medical supply storage". It goes by different names but it has a unique purpose. This is the place where you store all your medical supplies.
If you're moving anytime soon and need to organize things for your relocation, you need something easily accessible for your items. This means that you will need a place to store your stuff while you're moving. In order to avoid any mess and handle things like a professional, we recommend using self storage Marysville. You will definitely be satisfied as it provides all the necessary conditions.
Why should you have medical supply storage?
To be honest, we believe everyone should have a medical supply storage space in their homes. That's because you never know when you might need any medicine or first aid kit. Therefore, it would be good to have that in mind. Moreover, it represents a space to organize your supplies the way you think is efficient. Unfortunately, many people don't even have medical supply storage therefore they don't even know how to organize their medicine. Whether you decide you'll use our tips or not, we feel obligated to help you out. Hence, here is how you can organize your medical supply storage:
Create an inventory of every supply you own – This will help you organize from that point on. Therefore, make sure you have that in mind.
Split all your medicine into diverse categories – This one will help you sort things out in your cabinets or storage unit. Hence, put some labels on your medicine.
Make sure you store your first aid kit in a visible position – First aid kit is a must in every house. You'd definitely want to keep it somewhere visible.
Place your medicine into containers – In case you decide having a medical supply storage unit is a must, you need to decide where to place them. Or, you could check some of our storage services WA and see what we can offer.
Pros of having a medical supply storage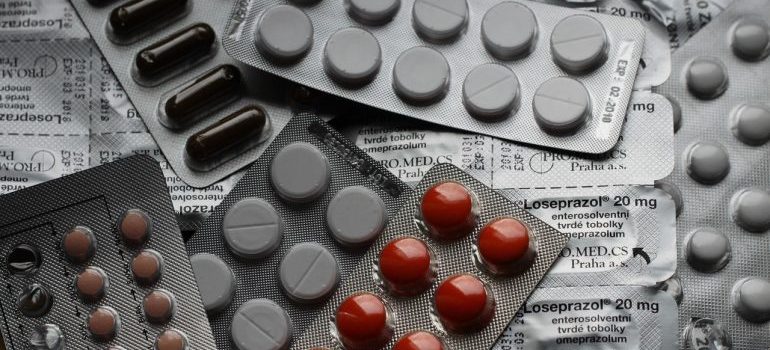 Depending on where you're storing your medicine, we can list some pros of having a medical supply storage. For instance, hospitals have medical supply storage and use it non-stop. Regardless, let's see what are the ultimate pros of having this type of storage:
Everyone knows where to look for the medicine
They are placed somewhere where they are not exposed to external factors
The better they are organized the faster you'll be able to find it
There are many benefits of using storage units in general. Your belongings are organized better and you are able to do so many things faster. You will see it for yourself. Moreover, renting a storage unit is not expensive at all, which is a huge bonus. You will also see that it provides comfort and convenience. Just make sure you realize that on time because it will consequently save a lot of money.
Get ready to store like a pro
Finally, we told you the benefits of having a medical supply storage. It's your turn to start working on your medical supply storage now. When it comes to using storage space, you should know that there is a majority of people who use them. It's a very common thing and it saves a lot of time, money, and energy. Therefore, if you're skeptical about it, don't be because that's the first step to stay neet. Since a good organization is key to having a well-kept home, you should keep all the above-mentioned tips in mind. All in all, keep this in mind and make sure you give us a call if you need any help.