The advantages of minimalist living in Newcastle
As humans, we tend to get attached to things. That is how clutter accumulates in our homes over time. We often have items of sentimental value, you know, the knick-knacks that have no special place in your home. Instead, you just pile them in drawers, boxes, or put them in the attic or the garage. But, there is another way. More and more people are choosing a minimalist lifestyle lately. It allows for a clutter-free home and has many benefits. If you are thinking about decluttering and putting your belongings under the full care of PortaBox Storage Seattle, we are here to share with you the advantages of minimalist living in Newcastle.
What are the advantages of minimalist living?
Living with minimal belongings may seem impossible if you are the type of person who likes holding on to little things they've been gifted, or you made, etc. But, there is a solution for living a clutter-free life you always wanted. Renting a self-storage unit will make your life much easier in terms of cleaning and getting rid of the chaos inside your home. After you've done a detailed run-through of all your belongings, make sure to get enough packing materials, start packing them, and put them away in the storage unit. Living a minimalist lifestyle will bring you many benefits such as:
Spending less time cleaning
Lowering your expenses
Making your home more spacious
Having a better idea of what you need vs. what you want
Less time spent cleaning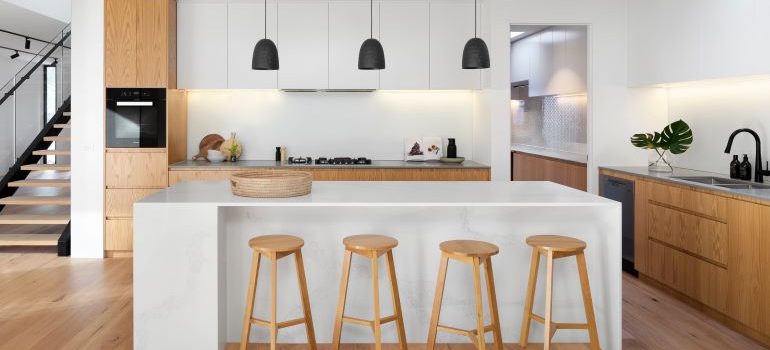 When you choose to get rid of most of your belongings and keep only the things that are essential in your home, the perks will be obvious instantly. You will notice how much less cleaning there is to do. Since there aren't so many things collecting dust and dirt all the time, you will not have to dust and vacuum as often. Overall, there will be no need to clean your home every day. You will have time to spend on things you truly enjoy. The comfort of reliable and secure storage solutions is something that will help you in this, and our Issaquah self-storage is the ideal place to store your possessions while having a clean and clutter-free home.
Your budget will thank you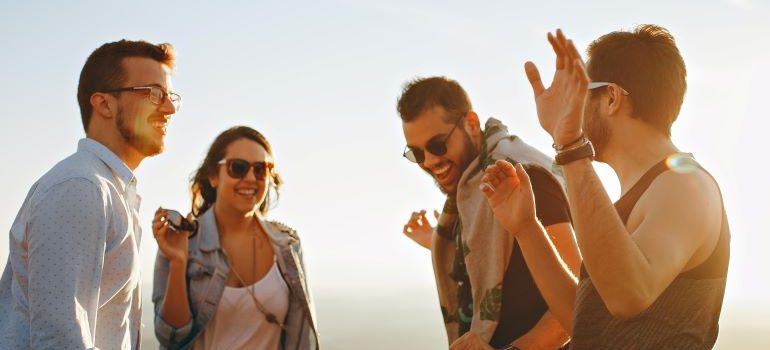 Another benefit of minimalist living is the money you will save by not buying all the things you don't really need. Once you go through your belongings and see what it is you find essential, you will have a better understanding of your spending. That way, you will be able to avoid wasting money on things you would end up throwing away or putting in a storage unit. You will quickly feel the effects of not buying everything and anything. The extra money can go into savings for a trip to your dream destination, or starting your business, for example.
You will have more space in your home
Once you clear out your home from everything you don't find essential, you will be shocked at how much more spacious the place will look. We are often unaware of how much space in our homes is taken up by the little things we find irrelevant. However, when those little knick-knacks pile up is when we have a problem. Although it might not seem as if they take up a huge chunk of our living space, that's not true. Letting go of the things we don't need, and leaving only the minimum is what most people find eye-opening. By doing so, you will have more room in your home. You will also be able to focus better and feel freer without the clutter smothering you.
You will have a better idea of what you need vs. what you want
Choosing a minimalist lifestyle will make it much easier to determine what it is that you really need, and what you simply like having. There are certain things you cannot put in Newcastle self-storage because you need them every day, such as your dishes or sheets, towels, etc. However, there are plenty of things you do not have to keep in your home, but can rather store in your self-storage unit. For example, you don't have to keep all your books in your home.
The same goes for old CDs, seasonal clothes and shoes, holiday decorations, or patio furniture. All of these things, and similar items you don't need on a daily basis don't have to take up precious space in your home. You can simply put them in a storage unit and take them back when you need them.
Use the advantages of minimalist living by opting for self storage solutions
One of the best shortcuts to a minimalist lifestyle is renting a storage unit. In case you don't want to give away all the things that clutter your home, this is the ideal solution. You can have the best of both worlds! A storage unit will allow you to keep all your cherished possessions, and also take up the minimalist lifestyle.
If you want, you can decide to donate a part of your belongings to Goodwill. You can also gift some things you don't need anymore to your friends or family members who you know might enjoy them. That way you can choose a smaller-size storage unit and save even more money!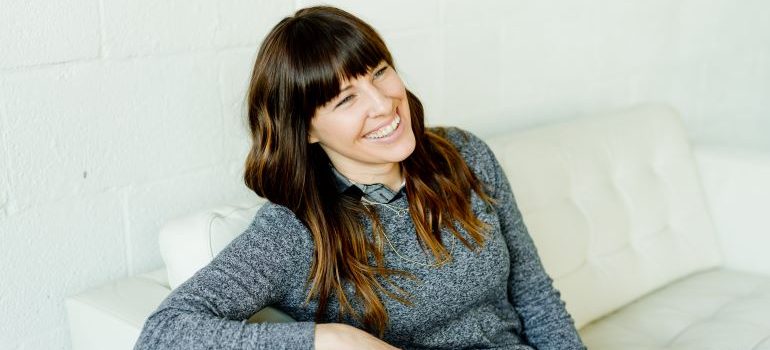 Overall, the advantages of minimalist living in Newcastle are numerous! With the mess out of your house, you will be able to enjoy the extra time you would usually spend cleaning on things you truly love. Reducing your belongings to the minimum will also help you learn what you need, and what you buy because you simply like it. That way you will be more apprehensive about your spending. You will be able to save up for that trip to your dream destination you've been wanting for years! Minimalist living isn't for everyone, but whoever decides to do it doesn't regret it. Go ahead and try, you've got nothing to lose!