Advantages of using mobile storage units over moving trucks
When you start making a moving plan, you'll quickly realize that you'll have many different moving services to choose from. The choices range from getting professional assistance with the whole moving process, to only storing your items in self storage Seattle facilities. Still, the main choice comes down to whether you'll have movers transfer your belongings or not. If you're moving your items to your new apartment yourself, you'll probably be tempted to hire a moving truck. However, you should keep in mind that there are several benefits of using mobile storage units over moving trucks. 
If you need to be flexible, using mobile storage units over moving trucks is a good idea
Since you can't have a moving truck at your disposal for a long time, renting one puts you under time pressure. To return the truck on schedule, you will need to finish the whole moving process in a day or two. If you need more time than that, self storage Bothell experts advise you to rent a mobile storage unit instead. Not only can you keep your storage container as long you need it, but it's also a more user-friendly option!
Namely, you don't need to plan for the pickup of the mobile storage unit, as you'd do with a rental truck. You don't have to transport all your belongings to the storage facility either. Instead, you can have the storage container brought straight to your house, which will save you time and effort.
Mobile storage units are more versatile than moving trucks
When you think about hiring a moving truck, you must take its size into account. Of course, there's always a risk that the truck will be too big or too small to fit all belongings. In either case, you'll end up losing money by having to hire a temporary storage facility or getting two trucks. 
Therefore, self storage Marysville WA specialists recommend using mobile storage units over moving trucks. The majority of mobile storage units are big enough to accommodate most of the furniture a typical home has. However, there are different pod sizes to choose from, and they're a good option for both residential and office relocations. On top of that, a transportable storage unit can be modified to meet your needs. For instance, you may even decide to add extra insulation to your storage unit to further protect your belongings from the elements.
Renting portable containers might be more cost-effective as well
Forging renting a truck or making numerous trips to a storage facility. When you can rent a mobile storage unit, you won't need to waste money on renting additional storage space. Instead, you can just pack all your belongings there, have them picked up and delivered to a short term storage Seattle facility, from there delivered to your home, and then just unpack them at your new apartment.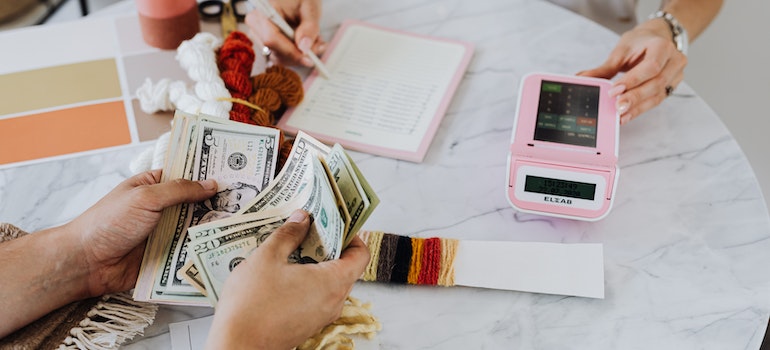 Additionally, by renting a portable storage container, you'll avoid hidden costs that usually come with renting a moving truck. Namely, if you are relocating a long distance, you must budget for petrol, insurance, time, and possibly a hotel. These potential transactions can all come out to be quite expensive. Meanwhile, companies that rent portable storage space provide simple, upfront pricing so you know precisely what you will pay.
Safety is yet another benefit of using mobile storage units
Operating a moving truck calls for driving experience and skills not all people have. Portable containers are safer to use, and you won't worry about traveling a long distance with a big, bulky truck. Companies that rent portable storage will handle the delivery for you and ensure the safety of your belongings.
The fact that mobile storage containers are often made of sturdy, high-quality steel is yet another advantage. These units are waterproof, so you don't have to worry about how humidity or heavy rain might damage your items. Finally, unlike moving trucks that have a ramp, mobile storage units call for ground-level loading of items. That just means you won't risk an injury to your back or valuables during the loading phase.
You can even use portable containers as a long-term storage option
It happens frequently that people aren't quite ready to transfer all of their possessions into their new house right away. For example, they might be planning to paint and remodel their home before moving in. Or perhaps, they might be renting for a while until their house is ready. That's where Mill Creek self storage units come in handy!
Portable storage options can offer the long-term storage you require until your home is ready for move-in. Therefore, they can be a perfect choice for people who don't want to use a moving truck to move their belongings multiple times. And why would they, when they can store and transfer items simultaneously?
The final word on why you should consider using mobile storage units over moving trucks
When it comes to relocations, there are several reasons why many people prefer using mobile storage units over moving trucks. First of all, a mobile storage unit gives you more freedom and significantly reduces the stress associated with moving. Also, it's a safer option, as you pack and load items from the ground up instead of using a ramp. Finally, you'll get moving and storage services at the same time. All things considered, it seems that the advantages of moving methods are strongly in the favor of mobile storage units.