Baby on board: How Lynnwood self storage can help growing families
Although moving with a newborn is stressful per se, there are ways to make the experience less tense. It's one thing to relocate on your own but moving with a baby on top of that can be tricky. That's why having a thorough relocation plan is of the essence. Moreover, after you relocate, you must handle post-moving activities, among others finding a suitable storage unit to stock extra baby belongings. Hence, choosing self storage Lynnwood WA families trust is an excellent choice. Make sure to stick around with PortaBox Storage in order to learn how Lynnwood self storage can help growing families navigate the move with a baby on board.
Pre and post-moving activities with a baby – how to handle it like a pro?
To begin with, planning a move with a newborn is something you shouldn't leave for the last minute. You need to prepare months in advance for such a venture. Regardless, relocating with a baby is not rocket science. You should basically do the same things as you would if you were relocating on your own but only with a few extra tips. Here is what to pay attention to when planning a move with a baby:
Choose the pediatrician in your new city before you relocate
Pack the non-necessary baby equipment that you won't use for your baby on a moving day
Prepare a bag with baby essentials for the very moving day
Make your new home baby friendly by child-proofing it
Try not to change your baby's daily schedule
After taking care of these steps, you should plan your post-moving activities. One of them tackles the issue of handling excess and bulky items. That's exactly when you should consider checking out portable storage containers for rent near me. It can come in really handy especially when you're moving an entire house.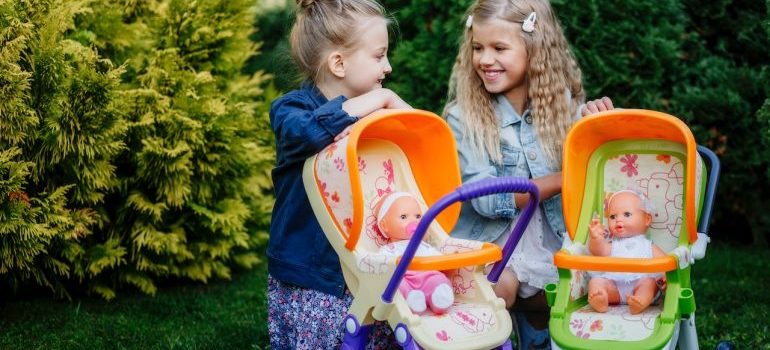 Benefits of self storage for Lynnwood families with little ones
To begin with, moving to Lynnwood with a child requires you to think outside the box. Not only that but it also mandates moving a lot of items you might not even use for a while. In that case, you need to find a place in Lynnwood for those belongings. By going through a simple ordering process, you can actually get the perfectly sized and protective boxes for your stuff, arrange pick-up and storage destination, and ultimately rent temporary storage.
Using self storage can be extremely beneficial, especially if you're moving to a smaller home than the one you left. not only that but storage units help you keep your life in order. If you rent a storage unit, you can keep your house cleaner and clutter-free. Moreover, you can find all different types of storage units nowadays. For instance, some of them are climate-controlled or are for business purposes. Others come in different shapes and sizes – big, small, and even portable. Whatever the case, we should see how Lynnwood self storage solution can benefit growing households.
How exactly Lynnwood self storage can help growing families
To continue, in case you're moving to Lynnwood, you should know there are plenty of options when it comes to renting a storage unit. Since you're relocating with your family, you will probably arrive in Lynnwood with a lot of bulky and even unnecessary stuff.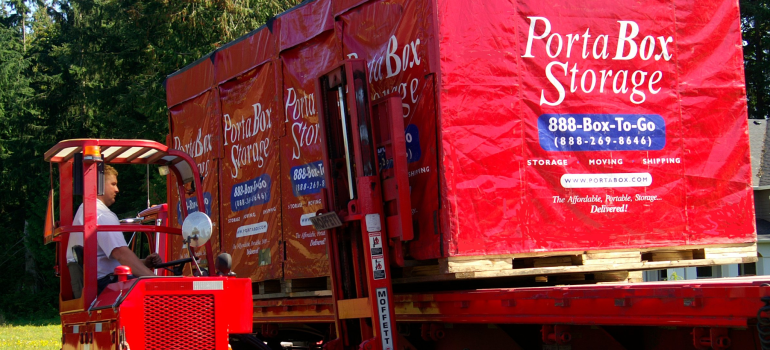 Renting a mobile storage container can be quite beneficial especially if you plan to get rid of clutter and seasonal items. Therefore, let's see how exactly Lynnwood self storage can help families with kids:
Declutter and purge – Don't overfill your storage unit with excess baby items you won't use again. If your baby is growing, make sure you donate extra diapers, and clothes.
Bubble wrap is the savior – Use bubble wrap to fold and protect children's bottles, bowls, and other dishes.
Save the memories – You don't have to donate all your baby items. For instance, save their favorite toys in special boxes you will seal. That way, they will have something to hold on to once they grow up.
Find the best storage for your baby items – Don't rent the first unit you run into. Check out door to door storage Seattle and invest some extra time in order to find the perfect storage unit with climate control to keep your baby's items safe.
Don't forget to keep things clean – Although you'll keep your stuff stored, it's still important to clean them before storing them. Clean all the baby's items, especially clothes, and dishes to prevent bacteria from collecting.
Self storage in Lynnwood can actually help new parents more than they think
Children grow up so fast! That usually also means that they outgrow their clothes pretty quickly. Using self storage in Lynnwood is perfect in that case because it can help growing families immensely. For example, if you're attached to your baby's stuff or simply want to hold on to them to create memories, using self storage in Lynnwood is a perfect idea.
When opting for portable containers, you get to choose their number. Hence, if you have a lot of bulky items, kids' furniture, and toys, you might need more than one container. If you calculate well, you will be able to pack all your baby's outgrown clothes, too. However, you should keep in mind that it's not recommended to use sealing bags for clothes. That's in case you're renting long-term. Regardless, you can use a plastic box or a tube in which you will place your baby's clothes and old linen diapers.
Moreover, you can store their old toys in those types of boxes as well. The point is to place heavier linen on the bottom and work your way up. Finally, make sure you check out your storage unit from time to time. That way you will ensure your and your child's items are preserved.
Time to enjoy your new life with a baby in your new home!
Choosing a perfect storage unit is not hard if you know where to look. PortaBox Storage offers great solutions and ideas in case you want to preserve your precious items. Not only that but using storage units helps you keep your house in order and clutter-free. We showed you only a few ways in which Lynnwood self storage can help growing families. Now it's your turn to settle in, explore what Lynnwood offers to children, and enjoy your new life in your clutter-free home.