Babyproofing your Marysville home – essential steps
You are certainly enjoying spending time with your kids, especially now when they started crawling. However, what you should also pay attention to is babyproofing your Marysville home. This is highly important and it will keep your kid away from getting injured. What is important to do is to think about which are the key parts of your home that may be dangerous. Bear in mind that this may take some time, but it will surely be worth it. Go through our guide and you will know exactly what to pay special attention to.
Take care of the big things first
If it happens that some of your windows are broken, there is a leaking hot-water heater, or something else, you should definitely have it repaired as soon as possible. In addition to this, make sure you check all of your furniture items. Your baby can easily hurt itself if there are some hard or pointed surfaces.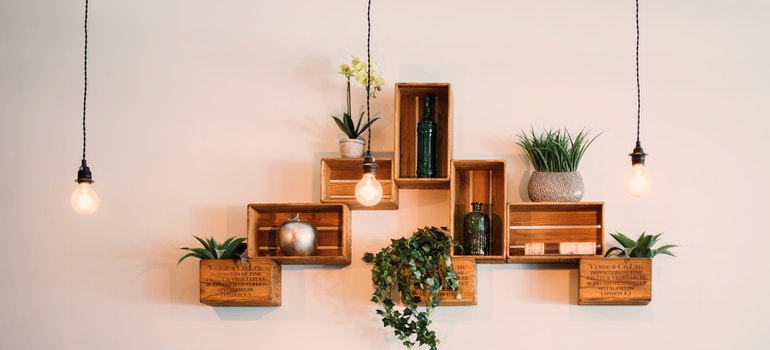 Also, it is preferable that you mount to a wall everything that can be mounted. In this way, you will not have to worry about whether some items will be potentially dangerous for your kid. On the other hand, in case you have a great number of items around and you do not know what to do with them, think about renting some of the safest self storage Marysville WA offers.
Pay special attention to your kitchen
In case you have an open-concept kitchen, your baby can easily find a way to the cabinets or pantry. You may try keeping them safe with a doorway gate, but this is not always a good option. Another thing you can do is invest in modern childproof cabinet locks. They are a bit more expensive in comparison to the regular ones, but they are efficient. In addition to this, your cabinets are not going to be damaged once you decide to remove them. Of course, think about storing some of your appliances if you are not using them regularly. This will keep your baby safe and you will get them back in a few months. Feel free to rent some of the safest storage units North Seattle has to offer.
Babyproofing your Marysville home includes your living room as well
Considering the fact that this is the place where you and your baby spend most of the day, you need to make sure it is safe. For example, if there are a lot of corners, you should add some stick-on corner cards. They are quite soft and even if your baby gets to them, it will not get hurt. When your couches and chairs are in question, you can use slipcovers. They are easy to maintain since they can be washed and dried in your machine.
In addition to this, there surely are several electrical outlets or GFIs in your living room. In order to take care of that part, you should take childproof coverings. What is also important is that you do your best to remove all of the cords, even those on blinds and curtains. They are potentially dangerous and your child should not be playing with them.
There are several things you can do in your nursery
Nursery is certainly the cutest part of your home and you want to make it as cozy and enjoyable as possible. However, bear in mind that there are some things that can be a potential danger to your baby. For example, you should avoid hanging anything directly over the crib and changing table. Your child is quite curious and he or she is surely always trying to reach items they see. Instead of doing this, you can always paint an accent wall or use wallpaper. In addition to this, you should have a safe toy box. It is preferable that this box be an open one. Of course, if you have older children and you have a great number of extra toys, feel free to put some of them in a Seattle mini storage, and know they will be safe and protected.
Make sure the bathroom and laundry room are also safe
Considering the fact that the bathroom is usually the place where you keep medications and cleaning supplies, the last thing you want is for your child to get to them. When medicines are in question, keep them as far from them as possible. For example, you can use the top shelf for them. However, when cleaning supplies are in question, their place is usually in the cabinet. This is yet another place where you can use childproof cabinet locks.
In this way, you will not have to worry about whether your baby will have access to them. In addition to this, you should also have special shelves for toilet paper and toilet brush. These should definitely not be on the floor and easily reachable to your baby.
As you have had a chance to see, there is a great number of things to do when babyproofing your Marysville home. Do not worry, this all may seem overwhelming, but once you realize what to do, it is going to be simple. Of course, feel free to ask for help from some of your friends or family. If they have children, they surely know what should be done. In order to make more room for your kids, think about storing some of your belongings. Get packing services Seattle residents recommend and make sure all of your items are packed properly before storing them. Once your child gets older and you get your items back, you will see that each of them is in perfect condition.