Benefits of renting portable storage for the holidays
Winter holidays are fast approaching. Despite the coronavirus, you will be decorating, staying in touch with people, receiving gifts, etc. And with all this happening, you'll want to clean up your house and organize as well. After all, you need space for hosting holiday dinners and for putting away all the gifts you will receive. One way to make that space is to rent temporary storage Seattle and get some stuff out of the house. And this is just one of the many benefits of renting portable storage for the holidays. So, even though it seems like an unnecessary expense, you should definitely consider renting storage this winter.
Renting portable storage for the holidays will help you keep your home clean and organized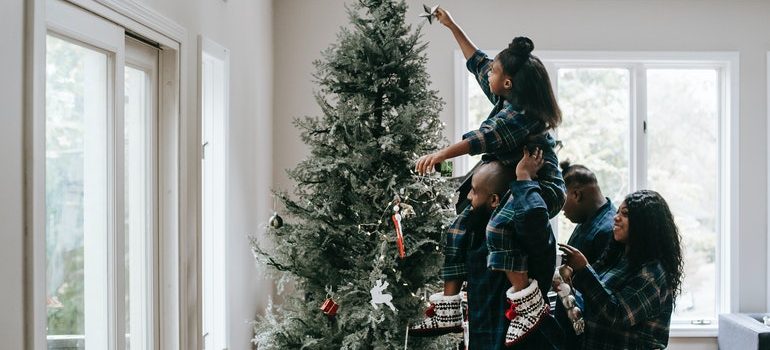 Don't you just hate it when you have things lying around everywhere and absolutely no space for anything new? And then on top of it all, you have to decorate your home for the holidays, too! This can leave your house in disarray. But if you can get some of your belongings out of your home, you'll have all the space you need to match those beautiful holiday displays from interior design magazines.
Even if that means putting away a table or a few chairs. And the best part is that you don't have to worry about wood's sensitivity to temperature. With heated storage Boise, you can put away anything you want and not worry about winter conditions. Your belongings will be just as safe in our storage as they would be in your home..
Decorate to your heart's content
If you're one of those people who loves to hang up wreaths and light up the entire house for Christmas, then portable storage is definitely something you should consider. You can put the patio furniture away to make space for outside decorations. Or you can put away framed artwork and other knick-knacks in the house into storage and have more space for a bigger tree or more lights inside. Not only will you have plenty of space to decorate but you'll also find it easier to clean up after Christmas since there won't be things in the way.
Don't let lack of space stop you from accepting nice gifts
One of the best things about Christmas is the gifts you get. As you get older, however, the gifts tend to become more practical. A new mixer for the kitchen or a toolbox for your garage definitely comes in handy these days. But you need to make space for all those nice and useful things your family and friends gift you with. A great way to do that is by renting self storage Marysville WA and putting away all those items you don't really use often. This strategy works even after the holidays are over: if you keep renting storage, you can keep your home clutter-free.
Renting portable storage for the holidays will give you more space in the home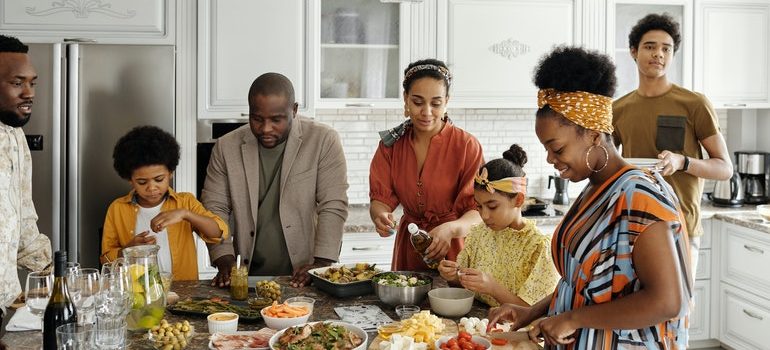 Holidays are best spent with family. This year, it might be more difficult to have large gatherings due to COVID-19 restrictions. But you can still celebrate with your household members or have a closed-circle event with social distancing. However, this will require space. You'll probably want to gather everyone in the same room, get out the big tables, and the nice dishware. If you have a lot of stuff lying around, that's going to be tricky. This is where portable storage comes in very handy.
Gather your family for a holiday dinner
Having a nice Christmas dinner with your family is the perfect way to end the year. You can teach your children to make your favorite Christmas dinner recipes, sit everyone around the big dining table for a meal, and open gifts together. This will all be much easier if you're not constantly tripping over coffee tables or worrying about knocking over a vase. So, why not take those obstacles away? You won't miss them for a couple of weeks and they can make it so much easier to have family fun during the holidays.
Throw a party for your friends
If you plan on celebrating the 2020 winter holidays with friends, you'll need to be extra careful. Just limiting the number of people you're inviting won't be enough. You'll need to make sure that you have enough space for everyone to be able to keep their distance in accordance with the latest COVID-19 measures. Of course, this is much easier when you have a lot of open space in your home. Most of us don't. But storage can help for a couple of weeks! Clear out your living room and move some of your furniture into a portable Kenmore self storage container. This will give you enough space to celebrate with your friends safely.
Give children more space to play during the winter holidays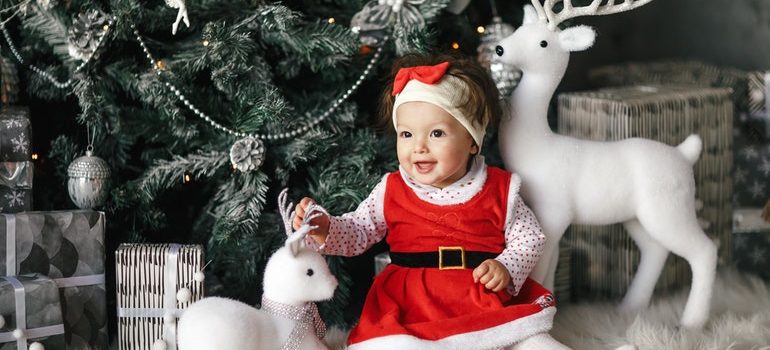 If you have children, you know how excited they can get over the holidays. You don't want them to hurt themselves running around and trying out all their new toys. Minimize that risk by putting some of your clutter into storage. That way, when your little ones come sprinting down the stairs on Christmas morning, they won't run into something or knock something important over.
Renting portable storage for the holidays will be convenient
The main reason why people choose portable storage is for their convenience. You receive a storage box at your door and you get to pack it at your own pace. There's no need to lug your belongings somewhere far away, drive to a storage unit, or worry about having to carry heavy boxes up and downstairs.
Instead, you can keep your storage box on your own property. This makes it incredibly easy to put things away and gives you easy access to your storage which is especially handy if you're only storing things short-term. Renting portable storage for the holidays is, therefore, the perfect solution to quickly and easily clear your home for a few weeks and enjoy Christmas in an organized, clean, and spacious house without much effort.