Benefits of self storage during the pandemic
2020 has been a year of uncertainties all around. Amid all of the unpredictable events that have unfolded, it helps to have at least one thing you can rely on. Even though plenty of businesses have been affected by the lockdown, the storage industry has been deemed an essential industry and making their services available for customers all over the US. For many businesses, having the option to get self storage during the pandemic has turned out to be a truly beneficial solution. If you are currently contemplating whether your business could profit from renting a Newcastle self storage unit, then this article might be the answer to all of your questions. Here come a couple of benefits you can expect to get from a storage unit that will be your safety net during the coronavirus pandemic.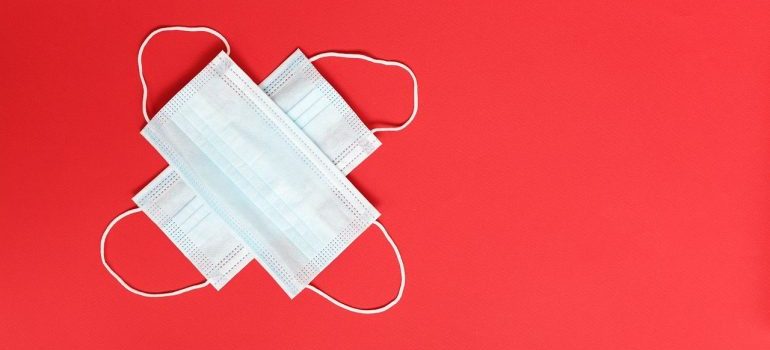 Of course, businesses aren't the only ones that could benefit from renting a storage unit during a pandemic. That's something we here at PortaBox Storage Seattle know first-hand. It always pays off to invest in a good and secure unit – now more than ever.
Operating at reduced capacity and downsizing won't be an issue
Unfortunately, this year has been marked by nationwide lockdowns. These lockdowns affected everyone – from regular people to non-essential businesses, everyone had to be responsible and play their part. For that reason, plenty of businesses marked as 'non-essential' were forced to re-open in a reduced capacity. Some of those businesses chose to rent storage spaces as a safe place for safeguarding all of their belongings that simply couldn't make the cut at smaller venues.
A similar benefit could be noticed with those individuals who had to move to a cheaper or smaller apartment. Those surplus items had to go somewhere for the time being, and what a better place than a safe storage unit. And yes, reliable self storage services in Seattle aren't cheap. But they certainly pay off more than having to throw away some of your favorite pieces of furniture simply because they can't possibly fit in the new apartment.
Self storage during a pandemic is particularly useful for those who stockpiled
We are all familiar with how the public reacted to the first lockdowns back in March. People stockpiled everything from Purell and toilet paper to canned food and bottled water. Now, depending on your own tendencies to stockpile, you might not have enough space in your home for all of those items. And if you haven't used most of them, you now need a safe place where you can store them for future use. That is where reliable Mill Creek self storage portable containers enter the scene.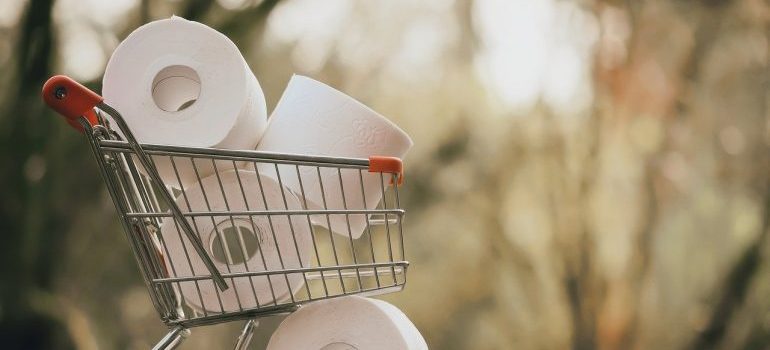 But storage solutions aren't a good option just for those who were buying these supplies – they are also perfect for those selling them. If you were able to predict the shopping spree people went on, then you have probably stockpiled those items yourself. In that situation, it's very likely that you thought in advance and found yourself good business storage in Seattle. That way, you were able to avoid overcrowding your retail store, but you also managed to provide all of your customers with what they came for. And guess what – storage solutions are still the perfect way to keep your extra inventory safe until it hits the shelves.
Keep your items safe from vandalism
It is very unfortunate that, in addition to the health risks involved, business owners also faced the risks of vandalism and theft. Some of the businesses that were shut down were robbed, leading to further financial loss. While storage facilities can't prevent someone from forcefully entering your business premises, they can ensure nothing stored gets stolen. In fact, by putting your inventory in self storage for the duration of a lockdown, you would get some peace of mind knowing that your items are being kept safe and sound. Because every decent storage service provider will take the necessary precautions to secure your items in their facility.
These measures include everything from security cameras to guards that will be placed on the premises. In normal circumstances, if you wanted to confirm the safety of a storage unit, you would first visit multiple storage facilities and assess how each maintains the premises. However, this year has changed the game quite a bit. Because of the widespread presence of the coronavirus, you don't want to risk face-to-face contact when not necessary.
That is why plenty of storage providers now offer virtual video tours of their facilities. That way, they ensure your wellbeing and the health of their employees. It more than obvious how this way of touring a facility does have its benefits, especially during COVID-19. Just imagine – you don't have to drive to multiple different locations, saving you time and gas expenses in the process. You can simply turn on your laptop or even your phone and video tour all the facilities in your area in a matter of hours.
Should you rent a safe storage unit during the pandemic?
The choice, limited as it currently is – is yours to make. If you had the need for storage before the pandemic, then that need isn't likely to have gone away. There are many uses for self storage during the pandemic, especially for both essential and non-essential businesses. From keeping your inventory safe during lockdowns to helping you transfer to a smaller shop, there are many benefits to get from just one storage unit. Of course, before you rent one, you will first have to take a look at your finances. You shouldn't put yourself in debt just to rent a unit. It's something that you should do once everything falls into place.