The benefits of self storage when retiring
Retirement is a big step to take. After decades of living your life a certain way, you're finding yourself leading a completely different lifestyle. This can take some getting used to even if you're enjoying the change. As you start this new chapter of your life, you might relocate, downsize, start renting out your property, or just declutter to give yourself a fresh start. In all of these situations, temporary storage Seattle can be of great help. So, consider all the benefits of self storage when retiring – the expense will be worth it.
The benefits of self storage when retiring – short-term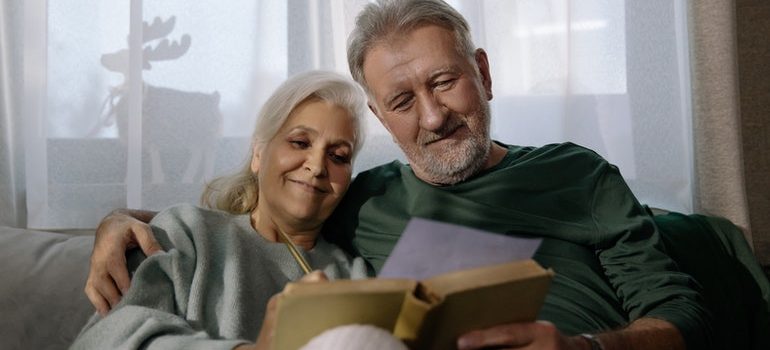 For most people, storage is a temporary solution. You only rent it for a few months, until you find space for your belongings elsewhere or decide what else you're going to do with them. This can be the case when you're retiring too.
Storage makes moving easier
Many people decide to relocate once they retire. This could be due to the location of their current home – retirees have no need to stay close to cities where they worked and can, instead, seek the peace and quiet of suburbs. But it could also be about the cost – most pensions are lower than salaries so it makes sense to cut the cost of housing down. Either way, if you're thinking about moving, you should definitely search for portable storage containers for rent near me. Storage – portable storage, in particular, comes with many benefits when you're moving:
you can pack at your own pace;
your belongings will be safe during the transition from one home to the other;
you have more time to look for or build the perfect new home;
it resolves some of the logistical problems of long-distance relocation.
Storage comes in handy when you're decluttering
Over the years, you've probably accumulated quite a few possessions. Some of them you will no longer need now that you're retired. So it's time to thoroughly declutter your home. If you're moving, this will make your relocation easier, faster, and cheaper. If not, it'll free up space in your home. Either way, you win. So, go through your belongings and decide what you're keeping. The rest you can either sell or give away (to friends and family or a charity organization). But what if you don't know what to do with something you own? That's when Seattle mini storage can help you – just put those things away until you decide what to do with them!
The benefits of self storage when retiring – long-term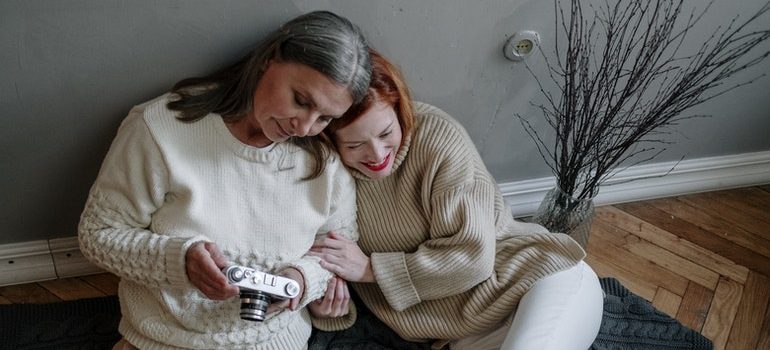 Even after you've settled into your life as a retiree, Bainbridge Island self storage can be of use to you. You can rent storage long-term to help with some aspects of your retired life.
Storage is a great solution when you're downsizing
Many people downsize after retiring, sometimes out of necessity. If you are also moving into a smaller home, you'll need to find a place for all your belongings. Storage is the perfect solution. You can keep all your possessions at a fraction of the cost of a larger residence. That way, you get the best of both worlds – you can live comfortably in a smaller and more affordable home without clutter and you don't have to let go of any of your belongings.
Storage will be useful if you plan on other people living with you
Some retirees prefer not to live alone. Having someone around to help you out can be comforting and make your life easier. So, your children or other family members might move in with you. Or you might hire full-time care from a live-in carer or nurse. Finally, you might be considering renting out a part of your property to make a bit of extra money now that you're living off a pension. Either way, if someone is going to be moving into your home, you need to make space for your new tenant and their belongings. By putting your own things in storage, you can free up living space in your home. Your home will be better suited to sharing and you can still keep all your possessions!
The benefits of self storage when retiring – lifestyle changes
Retirement can change your whole life. You no longer have to go to work so you'll have a lot more free time. With your children already grown, you can dedicate that time to yourself (and your spouse). This opens up a lot of great new possibilities for your lifestyle.
Storage lets you start new hobbies
It is never too late to try something new and have a bit of fun with it. If you've ever wanted to grow your own vegetable garden, try your hand at painting, learn woodwork, get a sewing machine, or really start any other hobby – now is the perfect time to do it. But many hobbies require at least some tools and equipment. And those tools and equipment need to go somewhere when you're not using them. This is where storage comes in. If you need a space to put away all your new paraphernalia, just rent storage! Your home will remain clean and clutter-free; yet, you will be able to try as many new hobbies as you like.
Storage makes it easier to travel
Retirement is the perfect time to go and see the world. You've probably saved up a bit during your career and now you have all the time in the world to spend your savings on something you enjoy – traveling. It is so common for retirees to travel abroad extensively that the practice even has a name: later-life gap year. And one of the many benefits of self storage when retiring is that it allows you to travel all over the globe without worrying about your belongings. Simply put everything you own in storage and spend a few months taking in the sights. When you come back, all your possessions will be ready for you to move into your new home.