Benefits of using self-storage while deployed
Deciding what to do with belongings during deployment can be a difficult task. Those that are renting a home need to figure out what the best solution is. Should they keep renting their place, keep their stuff at a friend's place while deployed, or do something else? Why not rent a self-storage container? There are many benefits of using self-storage while deployed and we are going to mention the biggest ones right in this article. So, if you want to learn about the perks of getting storage services before the deployment date, this is the article to read.
The main reasons people use self-storage during deployment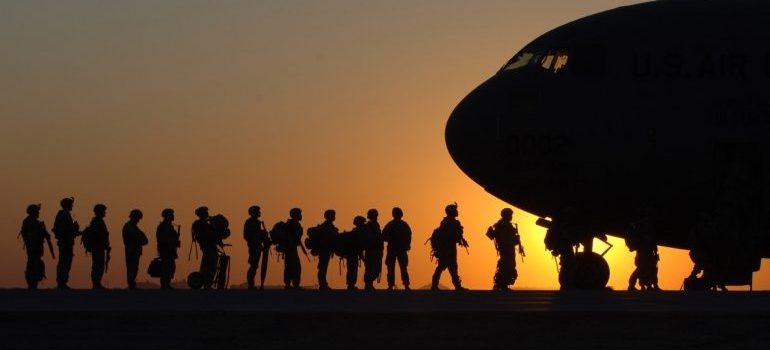 Temporary self-storage services are a great resource for anyone who is looking to store their belongings in a secure place. Portable storage units are convenient, affordable, and time-efficient. That's why so many individuals choose to use them. Even military personnel find them useful.
But, if you are still not sure whether you should use self storage West Seattle while deployed, we're going to help you decide. Here are some of the main reasons why military personnel use storage units.
#1: Not having to pay rent
In case you aren't a homeowner, you will need to make one big decision. Are you going to keep renting your flat while deployed or not? This isn't the simplest question and we understand this. Many choose to continue with rent payments even though they aren't living there, mostly because they have nowhere to leave their belongings while sent away. But there is a better solution. Instead of renting an apartment, you should consider renting on-demand storage Seattle.
Just think about it – renting a storage unit is much cheaper than renting an entire home. There are no bills to pay and you don't have to deal with landlords. Simply move all of your belongings into a storage unit and keep them there during your deployment.
#2: Protection against theft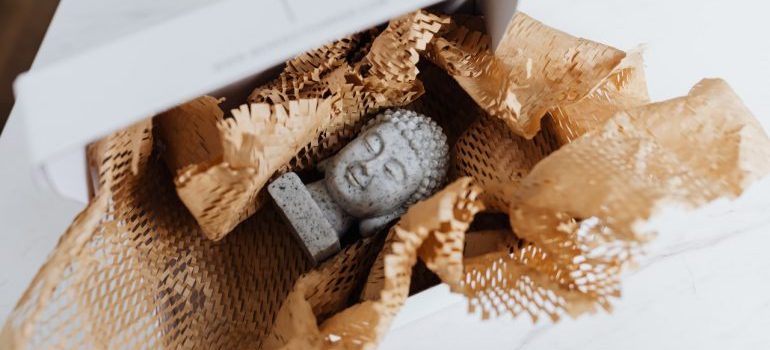 For most military personnel, leaving an unattended home is what stresses them out. Unfortunately, there are always people who are desperate or greedy enough to look for unattended homes to break in. And, if you are somewhere far away, overseas, for a longer period of time, there's a small chance you'll be able to catch those thieves.
So, instead of leaving your valuable possessions vulnerable, ensure their safety by placing them in a storage unit. Storage units are secure and can keep your precious belongings safe for as long as you need. This is one of the biggest differences between improvised and professional storage. Store your items and you won't have to worry about a single thing.
#3: A chance to get a long-term discount on using self-storage during deployment
Those who are serving our country and who are fighting for our freedom deserve only the best treatment. That's why many moving and storage companies offer discounts for customers storing their belongings for a prolonged period of time. This is another reason why many choose to safeguard their belongings in our portable storage Boise or Seattle facilities during their deployment.
Having a discount is a great thing because it allows you to keep your belongings stored without spending tons of money. And, in case you have to be away for a longer period of time, you don't have to worry about storage expenses. So, if this sounds interesting to you, make sure to ask companies whether they offer discounts.
#4: Generating passive income
As you can see, placing items in storage units is very useful for military members that don't own their home. By placing their belongings in storage units, they manage to save money and provide them with extra protection. However, this doesn't mean homeowners aren't using self-storage while deployed. They can store their belongings and start renting their home. This way, they'll manage to make some cash while they are deployed.
In case you don't want to have tenants, you can rent out your home or room on specific dates. There are many platforms such as Airbnb where people can contact you if they need a place to stay. Right there, you can place the photos of your home, set the price, communicate with short-term tenants, etc.
Simple tips for finding a self-storage solution before deployment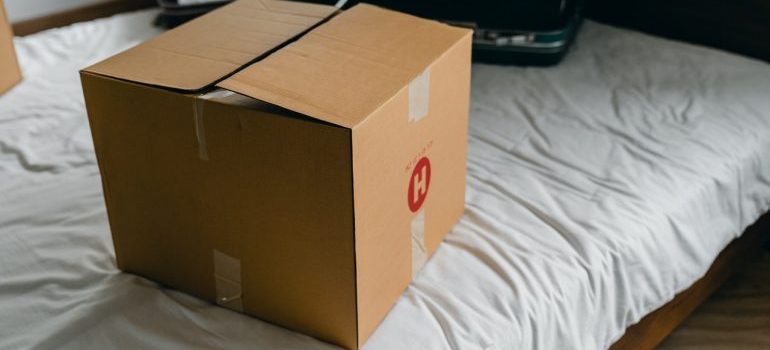 If you too are thinking about using self-storage while deployed, you'll need to find the right one. Although renting a space where you can place your belongings is awesome, that doesn't mean you should rent a storage unit from the first company you stumble upon. There are some rules you'll want to follow.
Research the company before using their storage services. Make sure that the company is certified and licensed. Also, make sure to look for and consult online reviews and ratings.
Get informed about the types of storage units. There are many of them and it's important to find the one that suits your needs. For example, if you have temperature-sensitive items, you should think about getting temperature-controlled storage facilities.
Learn more about the storage facility before you store your belongings there. It's important to have peace of mind while deployed. And learning that the storage facility where your belongings are held is clean, organized, and secure is definitely one of the ways to secure that peace of mind.
Final thoughts on using self-storage while deployed
Follow the steps from above to find a storage unit that is perfect for your needs. After you rent it, just make sure to declutter your basement and attic, as well as other parts of your home that are usually filled with clutter. Get rid of the stuff you're not using anymore and store the rest. It couldn't be any simpler than this!
In case you have any questions or you're interested in our storage solutions, give us a call to get the information you need.