The benefits of relocating your business with portable storage
When relocating a business, it's very important to choose your storage option well. When choosing a business storage Seattle solution, you need to think about how will it benefit your operations. You want your storage unit to be both affordable and convenient, which is exactly what portable storage is. In this article, we will share with you a few of the reasons why relocating your business with portable storage is something that can benefit your operations, and enable you to attain a higher profit margin.
Why you may want to be relocating your business with portable storage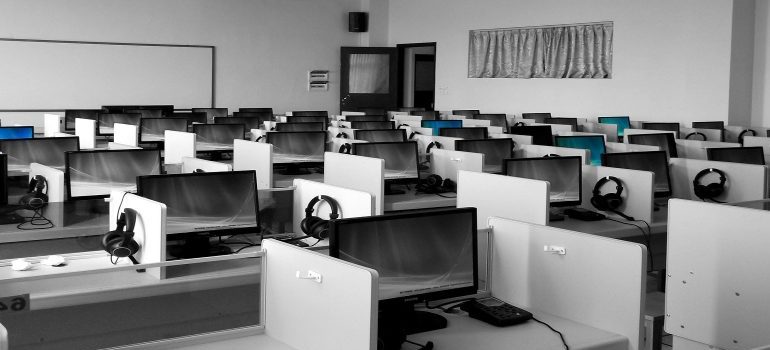 While there are even more reasons why portable storage is amazing, here are the most important ones:
Extra storage space at a convenient location
Mobile storage capability
Affordable
Ability to hold a retail sale event at a moment's notice
More room for raw materials
Centralized location
Separate inventories
You also need to consider that some areas simply do not have storage units available nearby. In these cases, portable storage is simply the best option at your disposal, no contest. For example, traditional self storage Bothell can be very hard to find. But you can always get a portable unit instead. Let's take a deeper look into why exactly you might want to utilize a portable solution for your business relocation.
Portable storage is extremely convenient
Traditional storage units have a big drawback. You have to haul the items to and from the unit, wasting time and energy every time you do so. And if your storage unit is far from your place of business, this can cut your profits. But when you have a portable storage unit solution, this disadvantage all but disappears. Your storage unit will be right next to your "base of operations", allowing for easy, convenient, access.
Furthermore, you choose how long you need the storage unit for. With our temporary storage Seattle solutions, you can plan your business operations with ease. There are options to have numerous units when you need them, and only one (or none) when you don't. Get in touch with us to find out more.
Mobile storage solution
Some businesses can get amazing value from having a storage unit that you can simply move around. While this is a universal benefit, businesses that operate out of multiple locations will get the most out of it. You can also use the storage unit to store packing materials, in preparation for your relocation. That way, you can continue working until the last moment. And that means more profits.
By utilizing several portable storage units, you can all but forgo the need of building or renting a warehouse. Needless to say, this can save you a lot of money in the right circumstances.
By relocating your business with portable storage, you will save money
And speaking of saving money, it is a matter of fact that a portable storage solution is much more cost-effective than a separate storage building. You can choose exactly how much storage space you need when you need it. As mentioned previously, if you have a need for additional storage capacity, utilizing portable storage units is a cheap way to fulfill that need. This is especially true in large places such as the city of Seattle. Some areas in the city can have exorbitant storage costs. But by choosing a portable storage solution, you get to circumvent them.
As an additional benefit, you can simply remove the storage units when you don't happen to need them anymore. This is excellent if your business has a "lull" period in a year, where you don't need to move that many goods around. With portable storage, you can customize your capacity whenever you want. And this flexibility is what will save you a lot of money in the long run.
The capacity to hold a retail event on short notice
If your business deals with occasional retail sales, having a portable storage unit available is a godsend. It will enable you to have enough space for all the items that are on sale, as well as provide great convenience to your customers. Since retail sales can be extremely popular, it is in your best interest to move the goods around very quickly. And a portable storage unit enables you to do just that!
Furthermore, you can use the unit to stock up the items for sale before it actually happens. By being able to position the unit exactly where you need it, ahead of time, you can ensure that there are no "hitches" when the sale actually begins. You can even train your staff for further efficiency if you like. 
Portable storage allows you to have raw materials exactly where you need them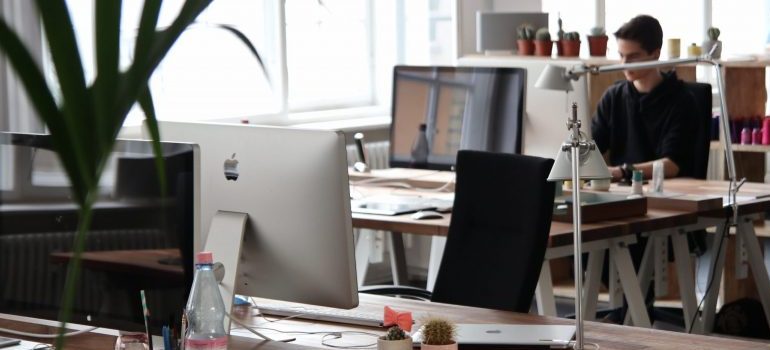 These days, you simply can't imagine any construction effort without a portable storage solution. This is true for any business that works away from home offices on projects such as landscaping. But this can also work to your benefit when relocating if your office is not yet ready and requires some work. You can use these units to store construction materials, equipment, and anything else that the workers need to get it up and running.
This will provide you with much greater efficiency and may allow your business to open its doors sooner. And that means that you will start making money sooner.
Relocating your business with portable storage provides you with a centralized location
Last, but definitely not least, if you are remodeling your business you will want a centralized location for your equipment, materials, etc. The entire operation will be much smoother, as you will have everything you require right next to you.
Separate your inventories with ease
If you are doing business that involves online sales, for example, it may be important to separate the items that need to be shipped from the items that are required for your business operations. Having a portable storage unit or two will allow you to make that separation in an easy manner.
By relocating your business with portable storage, you will be able to "get back into the action" more organized than ever, which ultimately leads to more profits.