Best School Districts in the Seattle Area
The quality of education a child receives is largely dependent on the school they attend, making it essential for parents to choose the right school district for their children. For families relocating to the Seattle area, selecting the best school district can be a deciding factor. Not only can it impact a child's academic success, but it can also influence the overall quality of life for the entire family. In this article, our team at PortaBox Storage Lynnwood WA will explore the best school districts in the Seattle area. Providing fellow parents with the necessary information to make the best decision for their kids is the least we can do to help you prepare for the move.
What you should consider when choosing the best school district in the Seattle area?
When choosing the best school districts in the Seattle area, there are several factors to consider. These criteria can help parents make an informed decision about which school district will best meet their child's needs. Therefore it's essential to do thorough research and visit schools before making a decision. Here are some essential criteria to consider:
Academic Performance
One of the most crucial factors to consider when choosing a school district is academic performance.
School Safety
The safety and security of children while at school is a top priority for parents. Consider schools that have a strong focus on safety, including security measures, safety protocols, and emergency procedures.
Extracurricular Activities
 Participation in extracurricular activities such as sports, music, and art can enhance a child's educational experience. Look for school districts that offer a variety of extracurricular activities to help their child explore their interests and develop skills beyond academics.
Diversity and Inclusivity
A diverse student body and a culture of inclusivity can promote a more well-rounded education for children. Parents should look for school districts that value diversity and offer programs and resources to support students from different backgrounds. Some school districts are specifically well-known for diversity in the Seattle area!
Accessibility and Convenience
Finally, parents should consider the accessibility and convenience of the school district. Look for districts that are easily accessible and provide transportation options, as well as a reasonable commute time for parents. If the school is far away without direct transportation lines, you should look for a better option. Additionally, consider the availability of before and after-school care programs and any other services that may be beneficial for their family.
Rest assured that whichever destination you decide upon in the end, our portable storage containers in Seattle will make your family's relocation easy and convenient.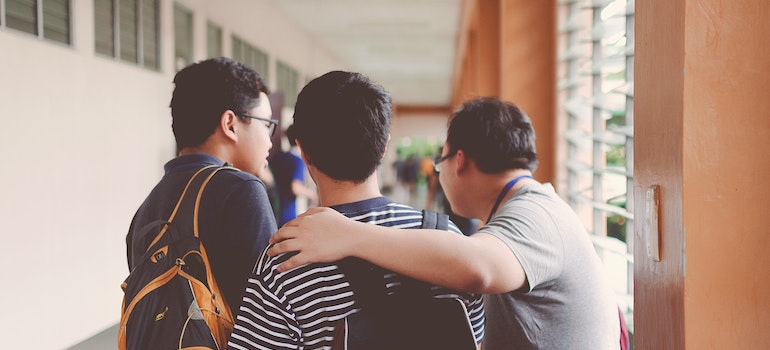 Which are the best school districts in the Seattle area?
According to Niche.com top-rated school districts in the Seattle area in 2023 include Mercer Island, Bellevue, and Lake Washington School District. These areas have a reputation for providing high-quality education and offer a variety of academic programs and extracurricular activities for students. It's important to note that the "best" school district may vary depending on individual needs and preferences.
Mercer Island is the #1 best school district in the Seattle area
The Mercer Island School District is rated #1 according to Niche. It teaches a student population of 4,192 from preschool to 12th grade. With an impressive student-teacher ratio of 18 to 1, the district boasts exceptional academic performance, with 83% of students demonstrating proficiency in math and 87% in reading, based on state test scores.
According to Payscale.com, Mercer Island's cost of living is 92% higher housing expenses are 250% higher than the national average. Wherever you are coming from professional assistance is always a great help during the move. Opt for door to door storage Seattle residents praise, as it will make your relocation easier and relieve your stress and planning transportation.
Bellevue School District
The Bellevue School District, situated in Bellevue, WA teaches over 20,191 students. If you decide upon Bellevue District, Newcastle self storage can be a great solution for more affordable storage space during the move. Based on state test scores, students here demonstrate strong academic performance by having 73%  proficiency in math and 79% in reading.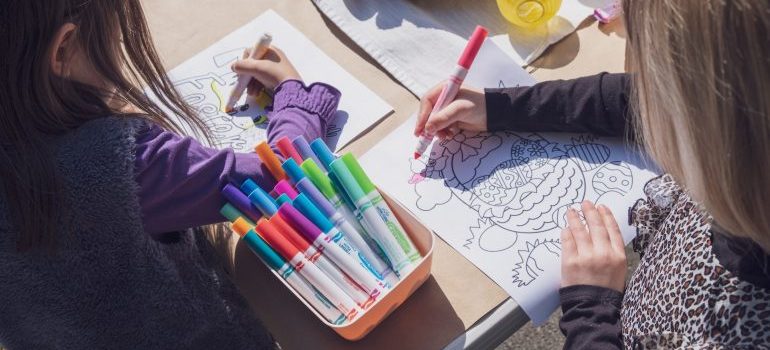 This area is highly praised and adored because of the diversity it cherishes among the students. While the Bellevue area is high-end with a cost of living that is 70% higher than the national average it is closely located in Newcastle. Newcastle is a place that offers you both an urban and suburban vibe while being more affordable.
Lake Washington School District
Lake Washington School District is a #3 rated, public school district located in Redmond, WA. It teaches 30,964 students. It has excellent academics, organizations, and extracurricular activities all throughout the school, and does a wonderful job of ensuring that everyone feels included. The district is very diverse, with people from many different backgrounds, and it seems to encourage accepting all students.
The Lake Washington School District not only offers excellent resources but also excellent instruction. The majority of the instructors are top-notch, according to residents' reviews.  Redmond is a more affordable place to live in comparison to the other two districts. Its cost of living is only 53% higher than the national average. You will spend 109% more on housing expenses than the national average.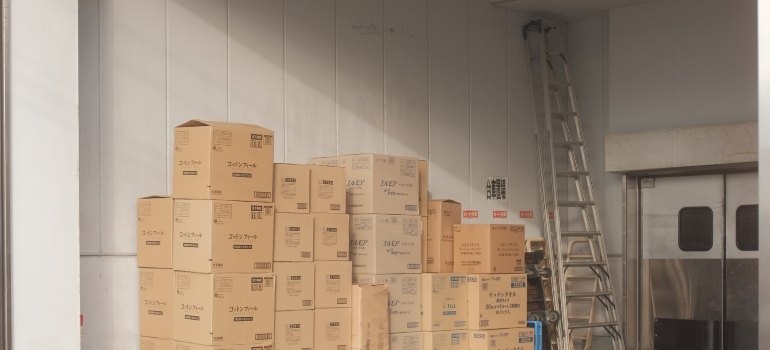 It's vital to make an educated decision
In conclusion, the Seattle area has several outstanding school districts that provide an excellent education for students. Whether you're relocating here or simply looking for the best education for your child, the Seattle area's top-rated school districts offer a variety of educational opportunities to help students thrive and succeed.
By considering factors such as academic performance, teacher quality, safety, extracurricular activities, diversity and inclusivity, parental involvement, and accessibility, parents can make an informed decision and choose one of the best school districts in the Seattle area. Although it all boils down to personal needs, preferences, and budget, parents have a wealth of options to choose from, each with its unique strengths and benefits.