Best Seattle suburbs to relocate to
If you're planning on moving to Seattle, you might be in a dilemma as to where to live. Whether you're renting or buying a home, preferences will differ from one person to another when it comes to living in downtown Seattle or in one of the best Seattle suburbs to relocate to. If you're leaning more toward the latter, it might be hard to choose a particular suburb in Seattle since there are many great ones. Let PortaBox Storage Seattle facilitate the period before and after the move with their safe, portable storage units. Moving to one of the finest suburban areas in Emerald City will be much easier if you know exactly what you're looking for and have expert moving professionals to rely on.
Here are the best Seattle suburbs to relocate to
Seattle is a city rich in amazing suburbs you can live in. The options are numerous, but we've only included a few of the best depending on your budget and preferences. Make use of the mobile storage containers Seattle offers during your relocation process for an even simpler and more secure move. Some of the most popular suburbs in The Emerald City lately are:
Mercer Island
West Seattle
Lake Forest Park
Newcastle
Clyde Hill
Mercer Island
If you want to move to a lux suburb in Seattle, then Mercer Island is the place for you. This elite suburb is known for its VIP residents. The crime rate in this part of Seattle is virtually inexistent. The unemployment rate is also minimal with the average household income being well over $150,000, which is the 7th highest in Seattle.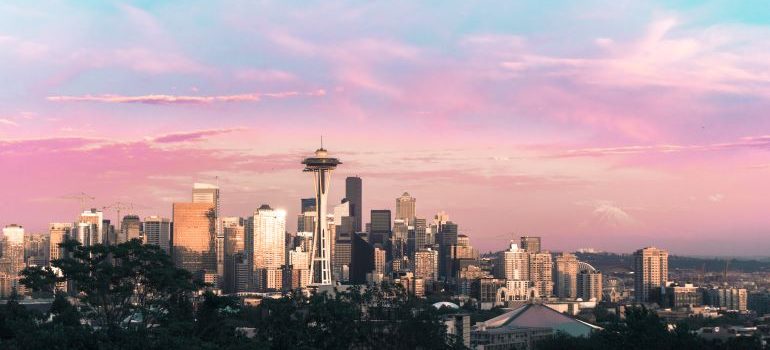 The safe neighborhoods and lux houses come at a price, of course. If you're planning on buying a house in this suburb, you'd better have a nice budget, since the average home price is over $ 1 million. It's clear that Mercer Island is a conglomeration of luxury neighborhoods where your kids will be able to grow up happily and carefree.
Lake Forest Park
If you're looking for a less high-end but equally good suburb alternative to Mercer Island, Lake Forest Park is the option for you. The home prices in this area are much more appealing, especially to first-time home buyers. Lake Forest Park is also where some of the very best schools in the region are, so you don't have to worry about the quality of your kids' education. The crime rates are extremely low, making this suburb a safe place for everyone. If being close to downtown Seattle is important to you when choosing a suburban area, then Lake Forest Park is ideal, considering it's only 10 miles away. Enjoy reaping all the benefits of this prime Seattle suburb!
West Seattle
Being a very chill and safe part of Seattle, West Seattle is one of the best suburbs you can choose to live in. It's very popular among young professionals, families, and retirees alike, which only proves the appeal of this particular suburban area of Seattle. You will have plenty of options for outdoor activities, and the vicinity of the beach is one of the biggest perks of living in West Seattle.
You can take a walk down Alki Beach anytime you want. Enjoy the peacefulness of living in the 'burbs while still being 15 minutes away from downtown Seattle. You can also find excellent self-storage West Seattle residents have at their disposal and declutter your home to enjoy it even more. If you're new to suburban life, we're sure you will love it!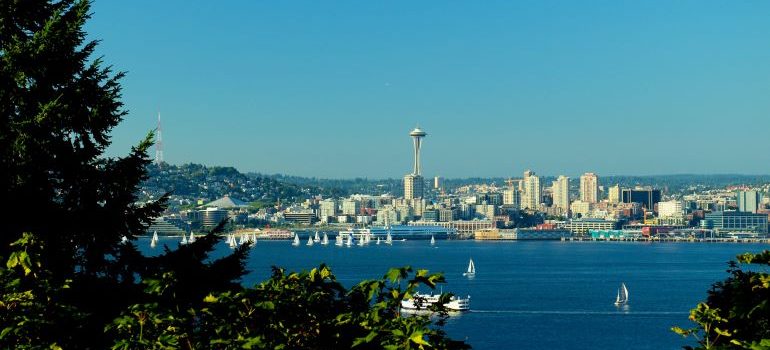 Newcastle
One of the most popular, but also most expensive suburbs in Seattle is Newcastle. Home prices in this area average $780,000 which makes Newcastle the 8th most expensive suburb of The Emerald City. While this suburb does not have the most expensive housing prices,  the cost of living here is quite high. However, the price is worth it considering the good schools and low crime rates in the area.
Overall, Newcastle is definitely a higher-end luxury suburb. That is the charm of the city of Seattle – there's something for everyone. If you're looking for an elite part of the city to live in and raise your children in a peaceful and quiet area, you'll love it here!
Clyde Hill
Clyde Hill is another excellent suburb in Seattle if you're looking for more affordable parts of the city. The cost of living in Clyde Hill is not as high as in some other Seattle suburbs, and the housing prices are also lower. The neighborhoods in this suburban area are also extremely safe, and the schools are excellent, so you won't be missing out on anything that the more upscale suburbs offer. Most homes are owned by young families with kids. The best part is, you'll be able to enjoy all the benefits of living in the 'burbs – the parks, the peacefulness, the safety, and all the space!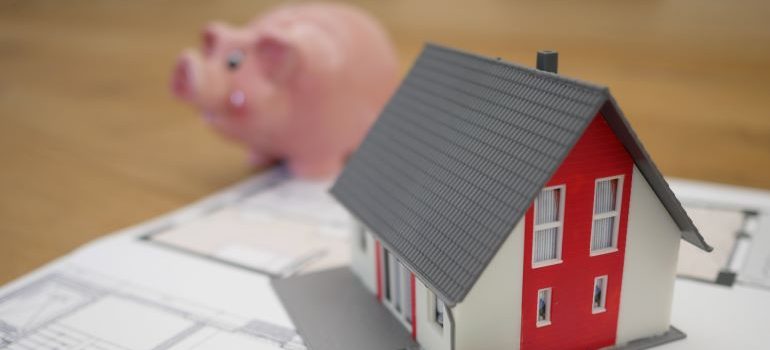 Moving to the best suburbs in Seattle will be easy with dependable movers by your side
Having a team of professional movers is what makes even the most complex relocations easier. You will be able to relax and look into the best Seattle suburbs to relocate to, without stressing about the moving process. Let the movers do all the hard work, including packing and all the relocation logistics. Being a busy, working person with or without kids is hard enough, give yourself some slack and book moving services for your move. You will see how great and stress-free moving can be with a reliable moving team by your side!