Best ways to sell outdated office equipment
Technology is improving rapidly nowadays, and the e equipment we use becomes quickly outdated. And, you'll agree, our need for upgraded versions of office supplies increases as our business grows. It's easy to change your office equipment, but what to do with the old one? Should you put it in temporary storage Seattle or sell it immediately? Follow this guide and find out the best ways to sell outdated office equipment and where to keep it until the selling day. Then, use the guidelines and make both space and money. Let your business grow.
What to do with outdated office supplies
Have outdated office equipment? Wonder what to do with it? Well, there are two solutions. One is to sell it, and the other is to put it into storage if you are unsure what to do. If the second solution is your choice, you should carefully decide where to put the equivalent. Office equipment, besides being expensive, is often pretty fragile, especially regarding files, documents, and even tech supplies. That's why you need to store it in a safe place. And there's no better way to do it than to use a self-storage unit such as Ballard self storage. Using storage in business doesn't only serve to store outdated equipment. It is also helpful in decluttering your office space and things such as documents archive that you need to keep for some time.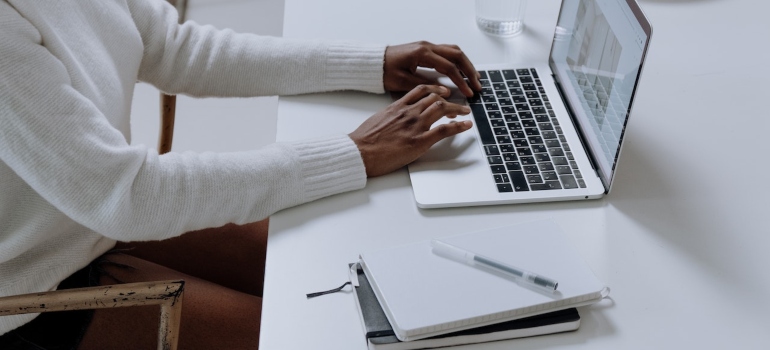 On the other hand, if you want to sell your outdated office equipment, you should wait for the right time. But, again, you'll need storage for this to prevent your office from choking on office supplies.
Use self-storage before you sell outdated office equipment
Running a business is like a rollercoaster. It means you should delegate all the tasks to manage everything on time. The working environment plays a vital role in the organization, so it is always a good idea to keep it neat. And, to keep it tidy, you should declutter. You can sell the equipment, but since selling is a process, it would be a great idea to use storage, such as Seattle mini storage. This way, you'll have your space organized, and all the decluttered things will be in one place, so it's easier to sell them when the time comes.
Ways to sell your outdated office equipment
Acquiring new equipment raises the question of what to do with the old devices. Of course, tossing it out is the quickest answer to that question. However, whether you need to replace your office equipment or want to declutter, it is always better to sell it than to throw it away. Selling has many benefits, from earning money to saving the environment. However, it's not always easy to sell incredibly outdated old equipment. But there are solutions to this. Following are some of the best ways to sell your office supplies:
Trade-in – Some manufacturers offer a trade-in program where companies can trade their old technology and buy a newer model. However, not all devices are eligible. Check the manufacturer's or supplier's program and find the best way to trade in your outdated equipment.
Go online and sell as second-hand – Office devices are usually high quality, and most people cannot afford to buy them. Your old devices are not helpful for you anymore, but for those who don't need them for business, they may be more than welcome. There are many sites, such as eBay, where you can sell your outdated equipment to ordinary people.
Discount the items – It is always better to sell at a minimum price than not selling it at all.
Group items – You can sell your outdated office equipment by considering grouping certain things together. You can sell them for a slightly lower price than when bought separately. In addition, it will attract potential buyers.
Keep your belongings safe by using business storage Seattle until you find suitable buyers. There's no better protection than this.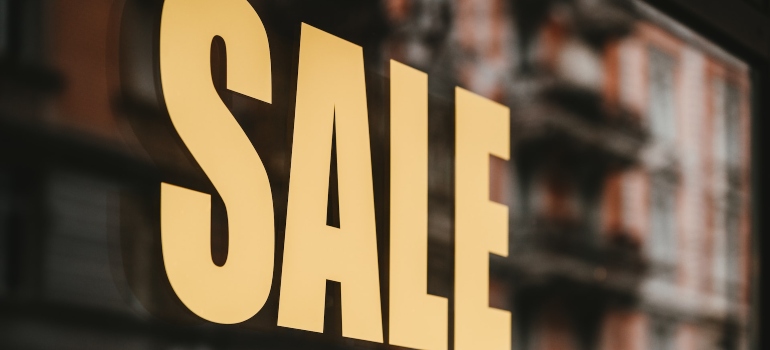 Sell outdated equipment within the working environment
Although it may sound inconvenient, selling your equipment to your employees may be a good idea. It is always better to sell the equipment to someone you know than to a third party. This way, you'll keep potential data safe. However, don't put high prices. If you cannot give away the items, put a symbolic price. Then, you can make an office sale. Another good idea is to create an office auction. If your employees are interested in buying your equipment, then an office auction is an excellent way to sell. You won't feel bad about selling it to your employees. Besides, you'll all have fun. If it is possible, give the items away to your co-workers.
Make an auction for charitable purposes
Honestly, there's no better way to sell your old equipment. Money comes and goes, but our acts remain forever. Make somebody happy – sell your office supplies in a (silent) auction and raise money to help those in need. You won't only make somebody else delighted; you'll be satisfied too. Remember, a smile on someone's face is priceless.
If you cannot sell – recycle
If your devices are not in good condition, whether they are damaged or do not operate well, it's better to recycle them than throw them away. There are many ways to recycle, whether to give them to recycling centers or back to the manufacturer. However, one thing is sure; recycling ensures the safety of our environment.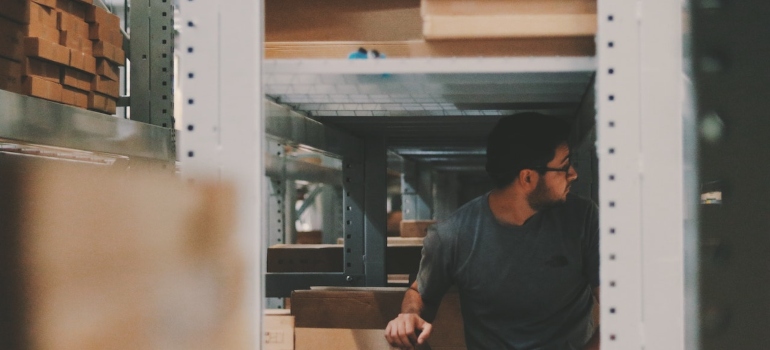 If you need storage, you know whom to call
Before you sell outdated office equipment, keep them safe in storage. And whom better to hire than PortaBox Storage? We are leaders in the portable storage industry. Our containers are strong and resilient, with a secure locking system. So, ensure the safety of your items by using one of our PortaBoxes.