Best ways to utilize self storage during winter
With the cold days unrolling, it's time to take out your snowboard and stash your kayak away. Also, you'll need to take out cozy winter clothes and replace them with light summer garments. There are more holidays in the colder months than in any other season, so here is the question of how to manage all those seasonal decorations as well. Point in case, the dropping temperatures can be the very backdrop of a messy home. That is, only if you don't prepare yourself with an effective solution to contain the mess. And what better way than securing your self storage Seattle unit? Do yourself a favor and talk to our specialists at PortaBox Storage to get your perfect unit. Besides, what are the best ways to utilize self storage during winter? Get your inspiration from the text below and have your living space tidy and functional with ease.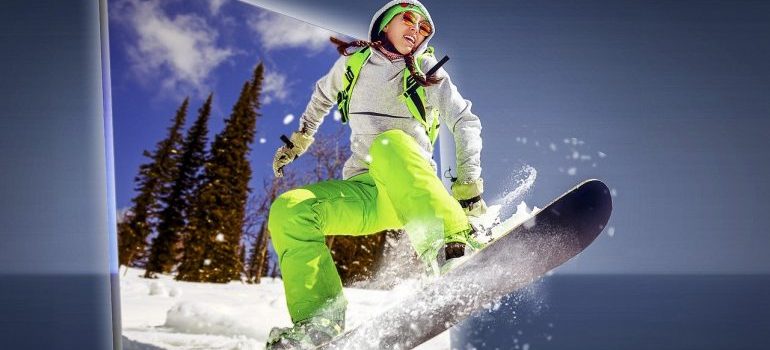 The most effective ways to utilize self storage during winter
Having your home organized is not just a matter of aesthetics, but it ultimately affects the overall quality of living. To have everything on hand when you need it optimizes productivity and decreases anxiety. Alas, with so much stuff in your possession this could seem like an impossible mission. Surely, you know by now that door to door storage Seattle services are your easy way out from a messy home.
And as freezing temperatures replace the sunny days, you need to put a lot of things off your way and replace them with items you need in winter. With an effective plan to use self storage during winter, you'll make your life so much easier. Instead of having your space suffocated by things you don't need until the weather gets warmer, figure your method of self storage use in winter, and make your day-to-day living simple and optimally functional. Regardless of how big of a lot of items you possess, you can benefit from your storage unit in many ways. So, here are a few practical suggestions to give you the lead on how to make the best out of your self-storage in the cold season.
Opt for a temperature-controlled storage facility
Organize your wardrobe
Protect your tools and equipment
Safekeeping for seasonal decorations
Temperature-controlled self storage for optimal protection
To make the best use of self storage in winter, consider temperature-controlled storage options. The benefit of these is that they maintain a constant temperature, and this is not just in winter, but in summer as well. Many items are sensitive to changing temperatures and can be damaged by being exposed to inappropriate conditions. The harsh temperatures in winter can cause corrosion, warps, cracks, and similar damages to sensitive items.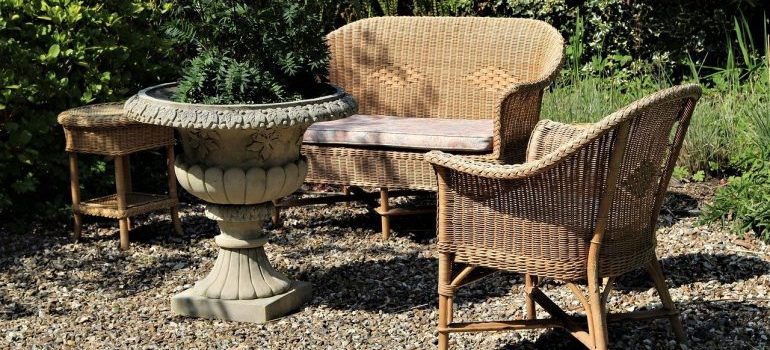 Thus, opt for the best solution on hand, and choose our self storage Lynnwood WA facility that is equipped to safeguard storage containers in controlled conditions. This way you'll ensure your possessions are protected from outside conditions such as humidity and frost. Delicate items such as sports gear or electronics will benefit especially from being stored in a secure facility. Besides, think of your patio wicker furniture for instance. Consider the nature of the items you intend to store during the winter, and opt for temperature-controlled solutions as an ideal way to utilize self storage in winter for the maximum benefit.
Maintain a nicely curated wardrobe throughout the seasons with self storage
As seasons change, so do the contents of our wardrobes. And the majority of us have made substantial investments in it. Naturally, you'd like to find the best ways to use your self storage unit in winter and keep your outfits appropriate for warmer weather in immaculate condition. 
So, with Kenmore self storage options you'll easily give the best care to your clothes. Of course, this has yet another practical aspect to it. You get to keep your closet neat, and everything you need to wear in the cold winter days will be within reach, without you having to dig around to find what exactly you need. Organizing your seasonal wear is one of the most pragmatic ways to make the best use of self storage during winter for your optimal daily comfort.
One of the best ways to utilize self storage during winter is to protect your costly seasonal items
Many items meant for outdoor usage can actually sustain irreversible damages if left in harsh weather conditions and unused for an extended period of time. A good example would be your bike or patio furniture, for instance. So, you get the picture, self storage in harsh weather is indeed a versatile safekeeping solution for a variety of stuff. You can use it to keep your yard equipment, seasonal sports gear, and many other things that you need during warmer weather.
Therefore, create an inventory list, and come up with a good strategy to utilize self storage during the winter. This will help you protect many of your seasonal items, and have them in an immaculate condition once they are suitable to use again.
Self storage is ideal for keeping your seasonal decorations in
No matter if you use self storage for individual or commercial purposes, there is more than one way it'll help you optimize your space during the winter. Wintertime is the holiday season. As soon as you put away Halloween accessories, it's time to decorate for Christmas. Hence, your self-storage unit is the perfect place to stash away all seasonal decor and knick-knacks. And, keep them safe until their time comes again.
Besides, you can get creative and come up with ways to utilize self storage during the holiday season. For example, you can keep Christmas gifts and wrapping materials in your unit. And so, make sure they are a real surprise at the right moment.
In summary, the aforementioned ways to utilize self storage during winter will surely come at hand this season. So, take notes, and use them to your benefit.