Business tips for storing electronic devices
If you have your own business, you probably have a lot of electronic devices and gadgets in your office. Keeping your electronics safe isn't as straightforward as most people believe. Internal components in these gadgets are sensitive. They can dissolve and degrade when exposed to certain environments and weather conditions. This will eventually cause them to fail or become irreparably damaged. Over time, storing all of these devices may be troublesome too. We don't need some of them, while some become outdated. This is the moment when people opt for renting storage. Portable storage containers Seattle has the right solutions for you. Storing your electronic devices has never been easier with our professional storage solutions. Read more to learn about the best business tips for storing electronic devices properly.
Use the original packaging if possible
People usually throw away large boxes that come with the device. This can be a big mistake. If you want to store your electronic devices, using original boxes is of utmost importance. For long-term storage of TVs, speakers, computers, and other medium and large items, the original packing are always preferable. Internal supports placed into the original box were meant to secure and safeguard a specific gadget from impact damage, transportation, and long-term warehouse storage.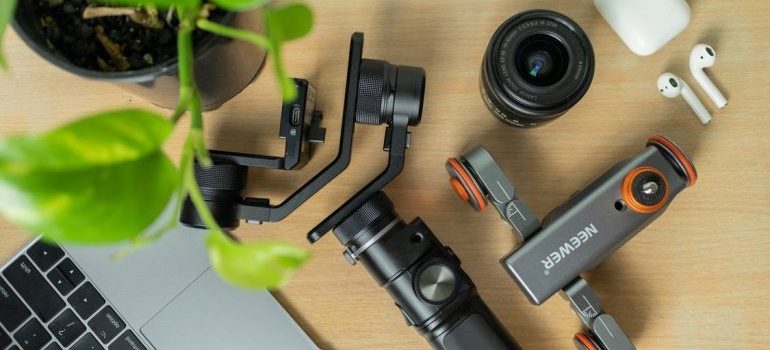 If you still have the original packing, place your device in it precisely as you received it. If you don't have the original packaging, make sure to use good-quality boxes or containers that fit properly. Instead of doing this on your own, you can contact self storage Shoreline and let us do all the work for you. We are completely dedicated to your needs and wishes.
Use short-term storage to declutter your office
Large electronic devices can be on your way to your office. This can make your place crammed with boxes, cables, and containers. We usually don't need all of them, but we also don't know where to put them. In addition, our office may look disorganized and messy. It's in moments like this that people tend to rent short-term storage units. Keeping your devices in storage will clear your place. Moreover, you will not have to worry about the safety of your items.
You can hire a professional company to pick up your stuff and place them in a high-quality unit. Short term storage Seattle is the right choice for you. Our temperature-controlled storage facilities are regularly monitored. You can find customizable, short-term storage arrangements. Whether you are storing college belongings over a summer, or the entire home, we are the perfect option for you.
Separating parts and pieces is a good tip for storing electronic devices
Many electronic devices have a range of components. They are either a part of the core device or as an optional extra. Offices are crowded with different machines and devices, that make us do the job successfully. Printers, copy machines, laptops, and scanners contain various additional parts. Before you store your devices, pull apart the components. You won't be keeping anything that is plugged in, so keep plugs separate. Moreover, you may want to remove DVDs, CDs, game cartridges and tapes, additional cables, recharges, and external cameras and microphones. Consider identifying individual parts in storage bins. This can help you find them quickly when you need them.
Keep your devices in the right place
Different weather conditions can have a negative impact on our devices. Our movers and packers Seattle may help you store your electronics in a proper storage unit. We have moving trucks that can get into any driveway, yard, or garden. Moreover, our storage containers are designed for different weather conditions. You will never have to worry about your devices anymore. We can help you out during the following conditions:
Windy– when the weather is windy, dust and other particles can easily get into your device, air vent, or clogging system.
Hot– a hot atmosphere can distort plastic, damage parts, and limit the life of a device's battery.
Humid– too little humidity can cause static discharge in your electronics, while too much may form condensation.
Cold– when devices are put in too cold conditions, they will shut down automatically.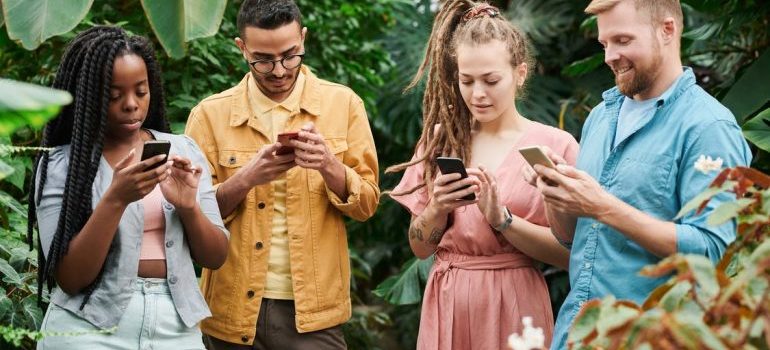 Back up electronic data
The last thing on our list should be the first one to do, before storing your devices. We all have important data on our computers or laptops. Whether they are business, or family-related, we will feel bad to lose them. Back up all data to a server or external hard drive. If something goes wrong with your storage item, you can always find the data you need. A simple blunder might result in losing your device and all the information it contains. This could include priceless family photos, videos, and music that took you a lot of time to download. Spend some extra time now to avoid later regrets.
Final thoughts
The modern era has brought a lot of electronic devices and gadgets to us. Our homes and offices are crowded with machines that we cannot imagine our life without. However, sometimes we need to remove or store these devices. Due to their delicate nature, this is not easy to do. A professional company, like Portabox Storage, can assist you in storing them properly. You may want to choose the proper container or the original packing, based on the size of your device. Moreover, you must be careful about the weather conditions. Electronic devices don't like humid, hot, or cold weather. If you have to keep them in these places, you can separate their additional components, and secure them properly. Last but not least, back up your data. You don't want to lose important updates. Follow these tips for storing electronic devices successfully.