Creative ideas for utilizing a spare room in your home
Normally, we use our spare rooms in our homes for a variety of purposes. Sometimes it's a guest room that is vacant, other times it serves as an impromptu storage unit. Most of the time, these rooms do not serve any real practical purpose. However, they do usually hold many items inside them – items that can be relocated to one of the self storage Marysville facilities, for example. By doing so, you are opening the doors to a host of creative possibilities. In this article, we are going to present you with some of the ideas for utilizing a spare room in your home to its full potential.
6 great ideas for utilizing a spare room in your home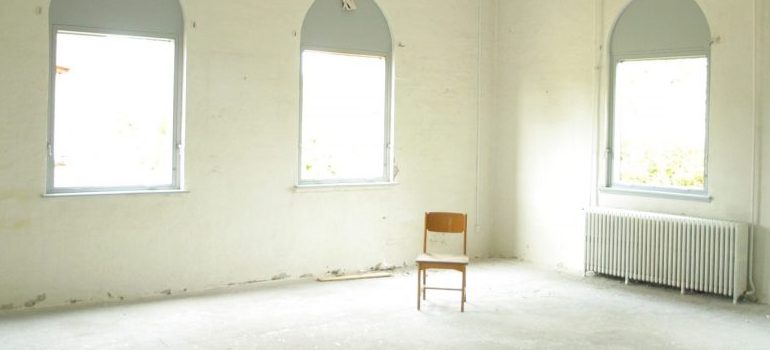 There are numerous ways in which you can make the spare room much more useful. But some stand out more than others. In most cases, a spare room is best utilized as a:
Home gym/workout room
Game room
Library
Home office
Beauty room
Arts/Crafts studio
But those are just the examples, albeit ones that are on the more "useful" side. If you have any particular hobby or interest, you can transform the room into a place where you can enjoy your hobbies to the fullest. You may ask: "But what do I do with all the items that are already in the room?". The answer to that question lies in inventory storage Seattle solutions. You can contact your local moving company and they will provide you with a way to store your belongings. After you find the perfect place for your other items, it is time to explore the possibilities for your now empty room!
Create a home gym
With the pandemic still going strong, home gyms are becoming more and more popular. You don't have to share any of the exercise machines, after all, as you and your own family will be the only ones that are going to use the gym. Depending on the size of the room, you can furnish it with only a few workout implements, or you can transform it into a full-fledged gym. Or you can simply leave the room empty and use it as a workout space. It all depends on how much money you are willing to invest. Either way, having a place where you can do your daily exercises is always a good idea.
A game room is always an awesome idea
If you want to utilize your spare room for something that is more fun, why not make it into a game room? Everyone needs entertainment, after all, and game rooms are perfect for the occasion. If you are feeling particularly bold, you can even soundproof the room. This will allow your gaming group to be as loud as they want. That aside, having a dedicated gaming room will shorten the time it takes to set up various games. Depending on the size, you can add some other features such as a mini-bar, a refrigerator, or even install additional shelving. And if you have too many game items, you can always utilize PortaBox Storage Seattle to store and retrieve your belongings with one phone call.
Turn your spare room into a library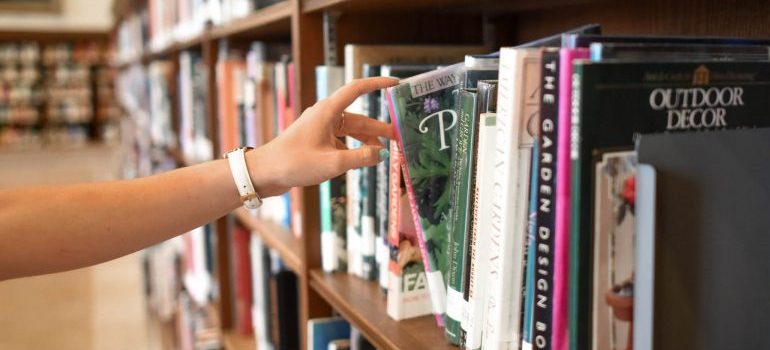 While you can definitely read in any room in your home, having a dedicated library will considerably enhance the experience. You can set up the layout to be perfectly comfortable for long reading sessions, create lighting that is just perfect, and make your own, in-home, utopia. You may need some packing materials for this transformation, however, as you might not have enough room for all the books to be on display. By labeling your boxes smartly, you will be able to find the next adventure in a blink of an eye. Not to mention that being surrounded by all those books can have a hugely positive effect on your mental state. This can be a place where you go to relax and recuperate. 
Work in comfort from your home office
And if you want something more "practical", why not create a home office in your spare room? With how the world is shaping up, working from home is more and more prevalent. Even after the pandemic runs its course, it is likely that working from home is still going to be the norm. Having a dedicated working space that you can furnish exactly how you want is a huge benefit. You can be more productive, better organized, and simply more comfortable.
A beauty room is a great way to be utilizing a spare room in your home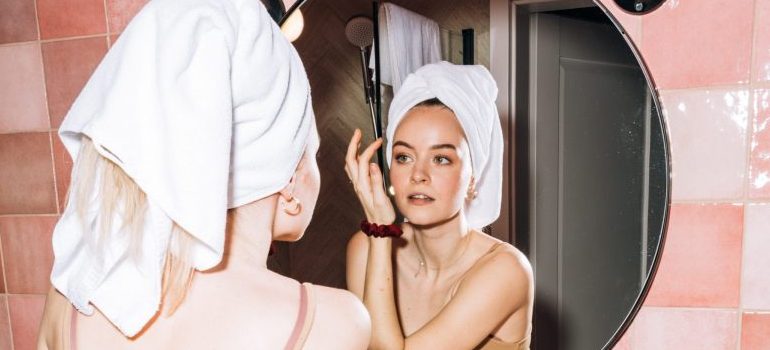 Another great way to utilize the room is to create a "beauty salon" of your own! You can store all the jewelry, makeup, nail polishes, perfumes, as well as other beautifying accessories. With a large vanity, a comfortable chair in front of the mirror, you will have everything you need to make yourself look the best you can be! The added benefit of this room is that no one is going to complain about your items. If you are living with a large family, this can even be the most important reason for the room.
Be creative – Make your own arts/crafts studio!
The last suggestion we have for you is to create a room where you can practice your crafts, arts, and hobbies. You will have all the items you require neatly organized in this space, allowing you to spend more time practicing and creating. But the biggest "selling" point of this room is that you get complete privacy. You can be secluded while you work, allowing for no interruptions. Of course, the only problem is that you will eventually have to get out of the room. You might want to install a clock in a prominent position to tell you what the time of the day is. 
At the end of the day, there are infinite possibilities for utilizing a spare room in your home. You simply need to think them through. While these suggestions are amazing, you might figure out an even better one if you take some time to think about it!