Creative Uses for Mobile Storage Units in Your Issaquah Business
Are you tired of limited storage space and cluttered workspaces in your Issaquah business? Mobile storage units could be the solution you need. These versatile and affordable storage solutions offer a range of creative uses that can make your business more efficient, organized, and profitable. So, allow our team at PortaBox Storage WA to explore some of the most innovative uses for mobile storage units in your Issaquah business. From inventory management to seasonal and promotional items storage to cost-effective expansion, we will provide you with useful tips, suggestions, and strategies for optimizing your storage space and improving your business operations. You can increase your flexibility, save money, and enhance your productivity. So, let's dive into the world of mobile storage units and discover the creative possibilities that await you!
Streamline Your Inventory with Mobile Storage Units
One of the biggest challenges that Issaquah businesses face is limited space. This can make it difficult to manage inventory effectively, resulting in lost or damaged items. That, in turn, decreases productivity. However, Ballard self storage can offer a practical and efficient solution to this problem.
By using mobile storage units, you can easily manage your inventory and optimize your storage space. These units are highly customizable  In fact, they can be tailored to your specific needs, allowing you to keep items safe and organized. Additionally, mobile storage units can be easily transported, allowing you to move inventory from one location to another with ease.
To maximize the benefits of mobile storage units for inventory management, it is important to consider the layout and organization of the units. You should arrange items in a logical and intuitive way. Group similar items together and label boxes clearly. This will help you quickly locate items when you need them. Overall, mobile storage units offer a creative and practical solution for managing your inventory in an efficient and organized way. You can streamline your operations, reduce costs, and improve productivity.
Keep Your Seasonal and Promotional Items Safe and Accessible with Mobile Storage Units
Seasonal and promotional items play a significant role in the success of many Issaquah businesses. Keeping them in your office or store can take up valuable space and cause clutter. In addition, storing them off-site can be costly and inconvenient. However, on-demand Mill Creek self storage units for these items can be a solution you need.
Fortunately, mobile storage units offer an ideal solution for organizing your seasonal and promotional items. If you rent a mobile storage unit, you can keep all of your items organized and in one place, making it easier to access them when needed.
Furthermore, you can take advantage of the flexible and versatile nature of these units to relocate them according to your seasonal needs. You can keep your seasonal and promotional items in a mobile storage unit and ensure they are well-maintained and ready for use when the time comes.
Keep Event and Trade Show Material Storage with Mobile Storage Units
If you've ever participated in an event or trade show in Issaquah, you know how challenging it can be to store and transport your materials. However, did you know that mobile storage units can provide a secure, efficient, and cost-effective storage solution for your event and trade show materials?
Among the many uses for mobile storage units in your Issaquah business, you can store your materials off-site. That way, you are freeing up valuable on-site space and reducing the risk of damage or loss. Like many businesses in Kirkland already know, using mobile Kirkland self storage can unlock the full potential of your business in nearby Issaquah.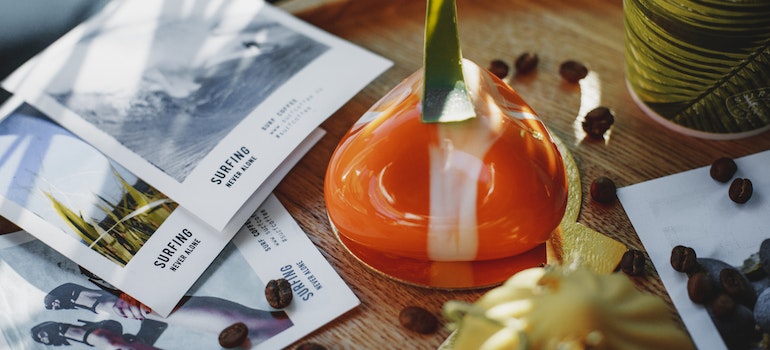 Additionally, with the convenience of door-to-door delivery and pickup, you can save time and energy that you'd otherwise spend on transporting your materials. With proper packing and organization, mobile storage units can be an essential tool for streamlining your event and trade show material storage.
Unlocking the Power of Mobile Storage Units for Business Expansion in Issaquah
After many years of operating your business in Isaquiah, you may feel crowded in your office spaces. However, buying additional commercial spaces in Issaquah may be expensive. The cost-effective self storage Bothell offers could be the affordable and flexible solution you need to expand your business in Issaquah. In the past year, rents for commercial properties have significantly increased.
Mobile storage units can act as a temporary expansion option that allows you to store inventory or equipment off-site, freeing up space for your business to grow. That way, you can still expand your business and increase productivity for a fraction of the cost of expanding or relocating your offices.
This cost-effective expansion solution also provides you with the added convenience of having your inventory or equipment accessible and secure whenever you need it. So, don't let the high cost of expanding hold your business back.
Lock Down Your Archives with Mobile Storage Units
Have you thought about the security of your business's sensitive documents and records? According to the National Cybersecurity Alliance, the average cost of a data breach for small businesses exceeded $149,000 in 2019. That is why it's crucial to have a secure storage solution for your confidential documents. Mobile storage units can provide the answer. You can customize these units with secure locking mechanisms and limit access to them only by authorized personnel.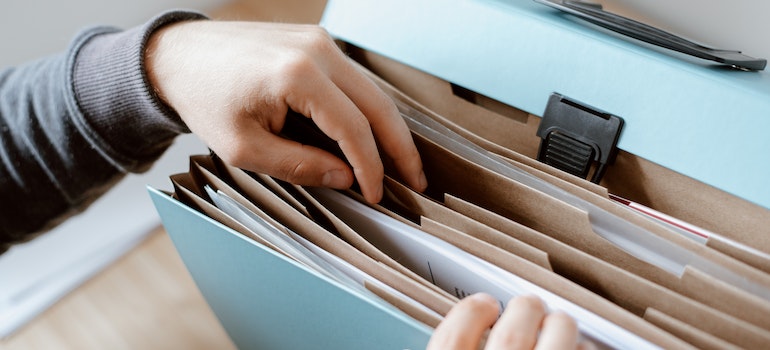 Additionally, a facility for Everett self storage portable units is weather-resistant and can protect your documents from natural disasters such as floods and fires. If you use mobile self-storage units, you can:
Ensure that your sensitive documents are organized and accessible;
Most importantly, you can protect them from unauthorized access or damage.
With the peace of mind that comes from secure document and record storage, you can focus on growing your business and achieving your goals.
Unlock the Full Potential of Your Issaquah Business with Mobile Storage Units
In today's competitive business world, every inch of space and every second of time counts. Mobile storage units offer a practical and innovative solution to optimize your storage space and improve your business operations. If you decide to give mobile storage units a try, you can effectively manage your inventory, store seasonal and promotional items, securely store sensitive documents and records, and efficiently store event and trade show materials.
The creative uses for mobile storage units in your Issaquah business are endless. Moreover, they can help your business save money, enhance productivity, and increase flexibility. So, why wait? Start unlocking the full potential of your Issaquah business with mobile storage units today!