Decluttering your kitchen – how and why
The kitchen is one of the most beloved areas in every household. It's the place where you prepare delightful treats for your family with plenty of love and it's the place where the entire household gets together for meals. Unfortunately, the kitchen is also a place where we keep a lot of different and small items which create a mess. That's why decluttering your kitchen should be on your to-do list every once in a while. We here at PortaBox Storage did all the research for you. We have come up with a few simple ways for you to declutter your kitchen and get rid of all the mess in a simple and easy manner.
Decluttering your kitchen – why?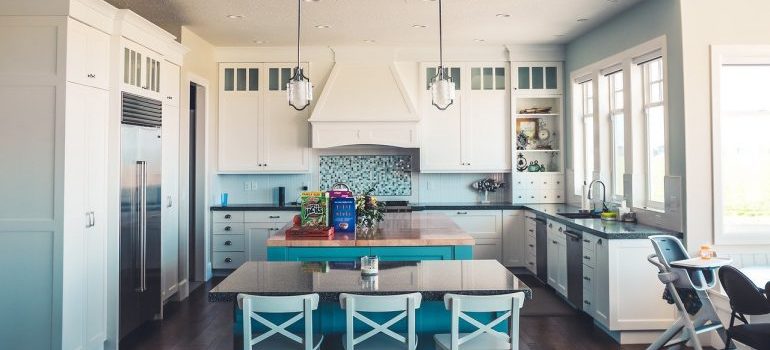 The WHY part is easy. For starters, the kitchen is the place that you use every day and you use it for one very important thing – preparing food. Naturally, you will want to keep this area clean and sanitized. Moreover, there are some situations in particular that call for the decluttering of your kitchen. Let's say you are moving, remodeling, or placing some of your items in portable Issaquah self storage units. Then you will want to include the kitchen and clear the contents of this room. Besides, a clean and mess-free kitchen will be easier for you to get around in, which will make all the time you spend in this area much more enjoyable.
Decluttering your kitchen – how?
Now we come to the more interesting and trickier part. Decluttering any room of your home is never easy. However, decluttering a kitchen that is full of small items is beyond complex. Even deciding between throwing your items, donating them, or placing them in a Redmond self storage unit will be difficult, and you can rest assured that everything that comes before that will also give you trouble.
Think about the actions you perform the most in your kitchen
When it comes to your kitchen, you really need to think about practicality first and foremost. Of course, you want your kitchen to look nice and pretty, but you don't want it to be at the expense of its functionality. The good news is that you don't have to compromise functionality for looks – you just have to think about the things you do most in your kitchen.
What's the point of putting a huge appliance in the middle of your counter if you have to rummage through many different cupboards just to be able to make a cup of coffee? Leave only those items and appliances that you use on a regular basis. Of course, this doesn't mean that you need to throw away any of your items. You can simply place them inside door-to-door storage Seattle and have them stored in a safe place. You can retrieve them whenever you feel the need, so you really would be getting the best deal.
Get rid of spares in order to declutter your kitchen
This part is most likely going to give you the most trouble. But think about it – do you really need to keep five different sets of plates and cutlery? There's no need for you to do that, but you are most likely justifying it because some sets were a gift, others you bought by yourself, and some were passed down onto you. While it's fine to keep some items that you are particularly attached to, you definitely shouldn't let your emotions take over the entire process. Therefore, get rid of as many spares as you can.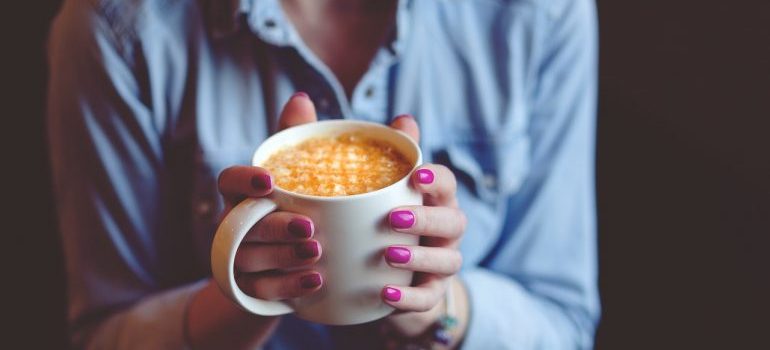 We suggest you leave one set that you plan to use in your daily life and one that will serve as a spare. And don't even think what will happen if you have to throw a party and use more than what you got. You should remember that you can always buy disposable plates or even borrow some sets from your neighbors. The options are limitless.
Make the most of your shelves
Shelves are one of the world's greatest inventions. They can be used inside portable storage solutions and they can be used in every room of your house – including the kitchen. Their versatility is in the fact that they can add a lot of space to your area, but there is a trick – you need to use them to the fullest. Having shelves that are going to have a lot of unusable space between items is simply unacceptable. Think about all that space you are wasting.
By using the layout in the most efficient manner, you can add as much as 50% more storage in your kitchen. And if you are wondering how that's going to help with decluttering your kitchen, just think about all the items you will get to remove from your countertops and put them inside cupboards. That will automatically make your kitchen look more put together.
Make the most out of the food you have
Throwing away perfectly good food or ingredients is a shame. Unfortunately, this is something that happens to most of us. Sometimes, you will buy so many unnecessary ingredients that they might end up buried somewhere at the back of a cupboard. You won't see them for who knows how long, which is why you will forget about their existence. In order to reduce the amount of food you waste, it would be good to declutter the food section of your kitchen. 
Therefore, make sure you take out all the food you have in your kitchen and put it on a counter. Once you have a visual of all the food you are working with, you can arrange it in a food section. Every little detail should be taken into account when decluttering your kitchen. After all, even a few misplaced items can cause a lot of mess, and that's the last thing that you want.