The downsides of traditional storage solutions
Sooner or later, all of us have a need for storage. However, there are plenty of different storage solutions to pick from – from traditional storage solutions like warehousing to more modern portable self-storage options. But which one should you choose? As you get into the details of this choice, you will realize that there are plenty of downsides of traditional storage solutions; making self storage Seattle the better choice. And if you're still unsure, we'll go over some of the reasons why traditional warehousing is definitely not the better choice for most people.
Disadvantages and downsides of traditional storage solutions
The self-storage industry as we know it today really gained steam in the 1990s and grew exponentially during the first decade of the 21st century. Before this, people who needed personal storage had to deal with makeshift solutions; while small businesses were forced to resort to warehousing. However, there are plenty of downsides of traditional storage solutions to consider; especially when you cross-compare it with the flexibility and quality that Kenmore self storage containers have to offer, for example.
After all, if you need this space for a small or medium-sized business enterprise, it's pretty much essential to ensure you're making the right investment into storage. But what happens if you're not looking for professional business storage – but for your own personal household needs?
In that case, warehousing is most probably not going to be a great idea. Instead, what you want is to look at storage containers like the ones offered by PortaBox or more typical self-storage facilities. And don't worry – we'll go over both right here.
Storage Containers
One of the main reasons why people look for self storage Shoreline in the first place is their need for extra space during a relocation. After all, there's nothing quite like moving to a new home to give us a perspective on just how much stuff we have – and how little room there is for all of it! If you decide on using PortaBox or similar mobile storage containers, you'll find that they have plenty of upsides for you to consider; especially when compared to the multiple downsides of traditional storage solutions.
When you use mobile containers, there's no need for you to worry about the logistics of placing your items in storage at a specific facility. The process is laughably simple; you get the PortaBox containers delivered to your household directly, without you having to drive anywhere.
And after that, all you need to do is to pack up all of your stuff and place it in the containers. Everything else is not your concern; professionals will take your filled storage containers and drive them to your new home if you're moving. Alternatively, you can have them driven to one of our modern self-storage facilities in Seattle, Lynnwood, or Newcastle.
Self-storage options
Conversely to the most contemporary mobile storage solutions, we've got the traditional self-storage options. This is pretty much what we envision when we consider renting a storage unit; having access to a locked container situated in a storage facility – a place where only you have access, and the ability to remove and place items when you want. And you can probably see some of the downsides of traditional storage solutions right away; most notably, the fact that you have to perform the physical part of the work here. Indeed, you're the one who has to pack up your items, put them in your car or van, and then take them to your storage facility and place them in the container.
And in many cases, these storage facilities aren't that close by either; requiring you to go out of your way (quite literally) to gain access to storage units. There's also the fact that you waste time, energy, and fuel to make the trip to the storage facility; contrasted with portable storage containers that can be delivered directly to your address for you to access and empty out or rearrange.
Downsides of regular self-storage
As you can see, there's a lot of loading and unloading to do here; when you're using a self-storage unit, you need to constantly transport items back and front from the storage facility. Conversely, with a service like PortaBox, you can delegate more of that to your storage service providers. In case you want to have a storage solution that adapts to the pace of your life instead of you having to adapt to it, this is the ideal solution; especially when compared with the downsides of traditional storage solutions.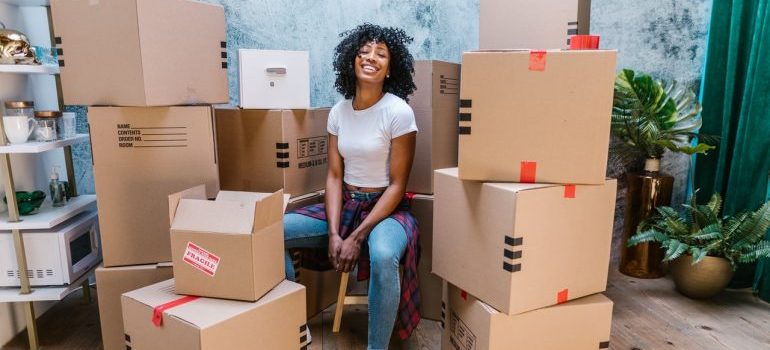 Plus, traditional self-storage can be more useful when you're looking for a long-term storage solution; if you anticipate that you won't have enough room for some of your household possessions in the foreseeable future, such a self-storage solution is probably ideal. On the other hand, more contemporary storage options like PortaBox are great for people who are moving; as well as those doing DIY projects, or need a more dynamic and adaptable storage solution.
Wrapping Up
From the warehouses of old, across the self-storage standards of the past thirty years, to the mobile storage solutions of today; the entire industry of storage services has been constantly evolving, and the future will only bring more options that are centered around customer convenience and security. And these modern innovations only make the downsides of traditional storage options more evident!